2nd January. We were up in Bordeaux on Wednesday for the day.. However, the two hour journey means we won't be making a habit of it unfortunately - it's just that bit too far. It's a great pity though as you could be excused for thinking that, when walking around the center (the area around the Opéra), you might be in Paris. (enjoy this video accompanied by Mahler's Symphony # 5 (Adagietto))
The spacious boulevards are lined with elegant apartment buildings very reminiscent of those built by Baron Haussmann in the capital - albeit on a slightly reduced scale. And for those interested, we found another restaurant to add to the map (left).. the lively La Villa Tourny where we enjoyed the 19€ lunchtime menu.
1st February. One down - two to go! January, February, March: my least favorite time of the year.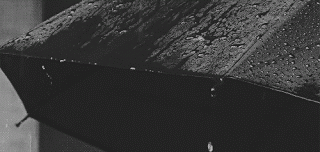 There's nothing like having to remain indoors while frequent rain showers sweep in from the sea for calling to mind fragments of verse learned in dusty schoolrooms long ago. 
When icicles hang by the wall    And Dick the shepherd blows his nail And Tom bears logs into the hall    And milk comes frozen home in pail, When blood is nipp'd and ways be foul, Then nightly sings the staring owl,    Tu-whit;   Tu-who, a merry note, While greasy Joan doth keel the pot.
William Shakespeare, Love's Labour's Lost
And in case you were wondering where the title of this post came from?
"Why, what's the matter, That you have such a February face, So full of frost, of storm and cloudiness?"
William Shakespeare, Much Ado About Nothing