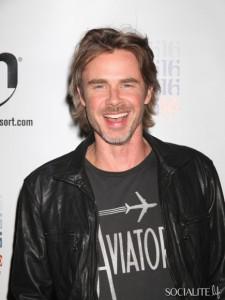 In the new issue of Us Weekly, in the '25 Things You Don't Know About Me' feature is all about True Blood's Sam Trammell. Here are a few of them from the list:
"I grew up next to a cemetery and always wished my house was haunted."
"I once lived on an Indian reservation."
"I try to be late, but I'm always early."
"I can never ever find my phone or keys. Seriously."
Me too, Sam my phone especially eludes me.  
Find the full list of 25 in the issue that hits newsstands nationally tomorrow, Friday.  Go here to order it: www.UsMagazine.com