HAVE YOU QUIT BEATING YOUR WIFE?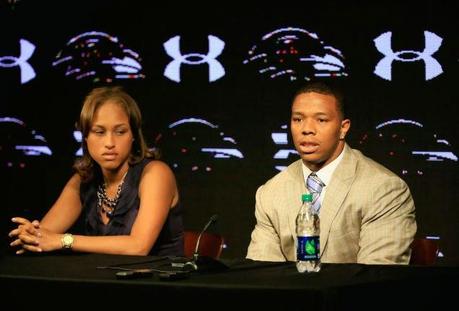 I was visiting with a friend the other day about that question.  It was a question used in a philosophy class I used to teach, that illustrates faulty logic.  If you answered yes, the implication is that you used to beat your wife.  If your answer was no, then the implication is that not only did you used to beat your wife, but you still are doing that.
None of which is the point of this blog.
 What IS the point? In recent months there have been a number of instances in the news of women whose husbands 

have

 beat them - news stories because the husbands have been professional sports players.  

Of all the divorces I have known, I have been most sympathetic to those women who have divorced over this very issue.  I understand that everyone experiences anger at times.  I understand that in a marriage, there can come times when our mates say or do things that frustrate us or anger us.  




To allow that anger to turn in to physical violence against a woman is crossing a very significant line.  




Approximately 14% of abuse occurs to men, I believe we hear less about this abuse because it is so awkward for a man to admit such a thing.  (National Domestic Violence Hotline)




Child abuse falls in the same category (and I am not one who considers corporal punishment as evil, but there are boundaries).  




I heard an interview the other day in which the discussion was whether there was any causal relationship between such physical sports as football or basketball and domestic violence.  The sports personality in the discussion felt that there is a higher degree of physical contact in the sports these days, and stopped just short of suggesting that it may have played into the incidents we have heard so much about lately.  

Perhaps he was right, but I disagree, because I don't believe any of us have the right to dismiss our irresponsible behavior by explaining it away as caused by some eternal force.  I believe a better view of reality is to admit we are responsible for the choices we make, and when those are poor choices, we need to take long hard looks in the mirror, not find something or someone else to blame.  In what I have learned of the battered woman cycle, very often the abuser will claim the wife is at fault for infuriating them, while the woman will often convince herself that if she was just a little more perfect or a lot more patient or any number of ways she believes it is HER fault that he raised his fist to her.  Now, as I said above, I suspect there are very few couples who don't get frustrated or exasperated at our spouse, but I have yet to find any couple where the beaten woman got that way because she lifted his arm and hit herself.  It was his choice to strike instead of walking away.  I know, I know, somebody out there is saying, "Yes, but what if she just keeps pushing and pushing, and badgering and badgering and really won't get out of his face?"   I would reply, "Well, she certainly didn't make things easier.  But he still made the choice to move the encounter to physical violence."  This is true whether the abuser is a simple laborer, a husky linebacker, a white jacketed doctor or a ribbon chested soldier.  


I also know that abuse is not always physical, but can be insidiously invisible through emotional manipulation.  I also know that the relationships of divorcing couples can become even more abusive than when they were living under the same roof.  

None of these things come anywhere close to living up to Paul's call to submit to Christ and to one another, or for a husband to love his wife as Christ loved the church or as he loves himself, or for a wife to respect her husband.  

Certainly none of these were what God intended when he talked about the two becoming one flesh in marriage.  Sadly enough, abusive relationships are far too often tolerated in our society, and even in our churches.  

Somehow, I don't think God will be nearly as tolerant when the final accounting comes.