Original content: 24 Modern Groom's Attire Details To Look Perfect
We wrote a lot about bride, her dress, hairstyle, bouquet… But what about her future husband? It's time to talk about groom. It's as much his day as it's her day. So we're gathered modern groom's attire details. And of course all these necessary stuff like suspenders, ties and socks, boutonnieres, pocket squares.
ADVERTISEMENT
Click NEXT below to start browsing the gallery and happy pinning!

Photo 1-6: Groom's Attire Details – Bow Ties
Source: Sally Pinera Photography, Ayeh Khalatbari Photography via Instagram , Ashley Bosnick photography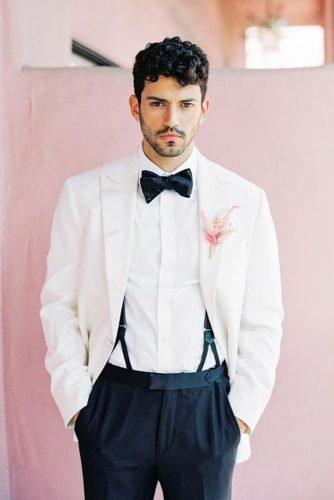 grooms-attire-details-with-bow-tie-white-jacket-suspenders-sally-pinnera-334x500.jpg', null)" data-vars-social-target="https://www.weddingforward.com/feed/ -> grooms-attire-details-with-bow-tie-white-jacket-suspenders-sally-pinnera-334x500.jpg" href="https://www.pinterest.com/pin/create/button/?url=https://www.weddingforward.com/grooms-attire-details/&media;=https://www.weddingforward.com/wp-content/uploads/2016/07/grooms-attire-details-with-bow-tie-white-jacket-suspenders-sally-pinnera-334x500.jpg&description;=Modern%20Grooms%20Attire%20Details%20To%20Look%20Perfect%20%E2%98%85%20%20grooms%20attire%20details%20with%20bow%20tie%20white%20jacket%20suspenders%20sally%20pinnera" rel="nofollow" class="icon-pinterest pin-nd">Pin It
grooms-attire-details-with-bow-tie-white-jacket-suspenders-sally-pinnera-334x500.jpg" rel="nofollow" onclick="ga('send', 'social', 'Facebook', 'SC - Btn Click','https://www.weddingforward.com/feed/ -> grooms-attire-details-with-bow-tie-white-jacket-suspenders-sally-pinnera-334x500.jpg', null)" class="icon-facebook wwm_socialshare_imagewrapper facebook_custom">Facebook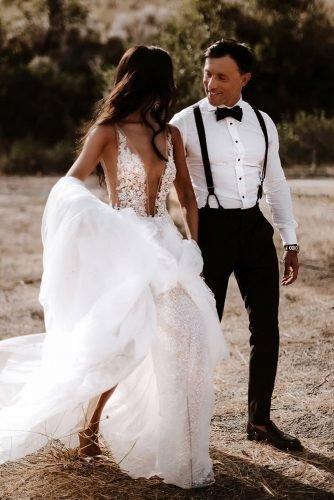 grooms-attire-details-suspenders-with-bow-tie-rustic-ayeh-kphotography-334x500.jpg', null)" data-vars-social-target="https://www.weddingforward.com/feed/ -> grooms-attire-details-suspenders-with-bow-tie-rustic-ayeh-kphotography-334x500.jpg" href="https://www.pinterest.com/pin/create/button/?url=https://www.weddingforward.com/grooms-attire-details/&media;=https://www.weddingforward.com/wp-content/uploads/2016/07/grooms-attire-details-suspenders-with-bow-tie-rustic-ayeh-kphotography-334x500.jpg&description;=Modern%20Grooms%20Attire%20Details%20To%20Look%20Perfect%20%E2%98%85%20grooms%20attire%20details%20suspenders%20with%20bow%20tie%20rustic%20ayeh%20kphotography" rel="nofollow" class="icon-pinterest pin-nd">Pin It
grooms-attire-details-suspenders-with-bow-tie-rustic-ayeh-kphotography-334x500.jpg" rel="nofollow" onclick="ga('send', 'social', 'Facebook', 'SC - Btn Click','https://www.weddingforward.com/feed/ -> grooms-attire-details-suspenders-with-bow-tie-rustic-ayeh-kphotography-334x500.jpg', null)" class="icon-facebook wwm_socialshare_imagewrapper facebook_custom">Facebook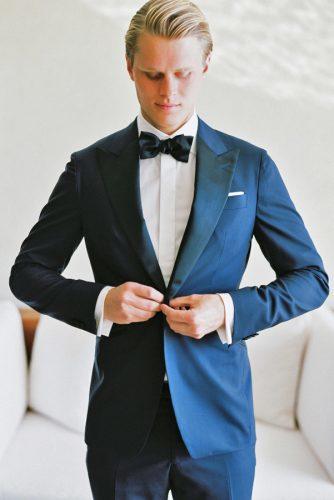 grooms-attire-details-ashley-bosnick-photography-334x500.jpg', null)" data-vars-social-target="https://www.weddingforward.com/feed/ -> grooms-attire-details-ashley-bosnick-photography-334x500.jpg" href="https://www.pinterest.com/pin/create/button/?url=https://www.weddingforward.com/grooms-attire-details/&media;=http://www.weddingforward.com/wp-content/uploads/2016/07/grooms-attire-details-ashley-bosnick-photography-334x500.jpg&description;=Modern%20Grooms%20Attire%20Details%20To%20Look%20Perfect%20%E2%98%85%20groom's%20attire%20details%203" rel="nofollow" class="icon-pinterest pin-nd">Pin It
grooms-attire-details-ashley-bosnick-photography-334x500.jpg" rel="nofollow" onclick="ga('send', 'social', 'Facebook', 'SC - Btn Click','https://www.weddingforward.com/feed/ -> grooms-attire-details-ashley-bosnick-photography-334x500.jpg', null)" class="icon-facebook wwm_socialshare_imagewrapper facebook_custom">Facebook
Source: Aleksandra Koshmanova photography, Phil Chester, Lara Hotz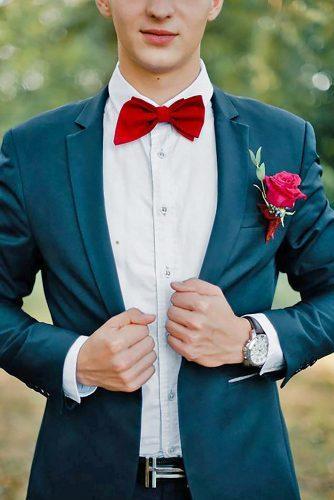 grooms-attire-details-aleksandra-koshmanova-photography-334x500.jpg', null)" data-vars-social-target="https://www.weddingforward.com/feed/ -> grooms-attire-details-aleksandra-koshmanova-photography-334x500.jpg" href="https://www.pinterest.com/pin/create/button/?url=https://www.weddingforward.com/grooms-attire-details/&media;=http://www.weddingforward.com/wp-content/uploads/2016/07/grooms-attire-details-aleksandra-koshmanova-photography-334x500.jpg&description;=Modern%20Grooms%20Attire%20Details%20To%20Look%20Perfect%20%E2%98%85%20groom's%20attire%20details%204" rel="nofollow" class="icon-pinterest pin-nd">Pin It
grooms-attire-details-aleksandra-koshmanova-photography-334x500.jpg" rel="nofollow" onclick="ga('send', 'social', 'Facebook', 'SC - Btn Click','https://www.weddingforward.com/feed/ -> grooms-attire-details-aleksandra-koshmanova-photography-334x500.jpg', null)" class="icon-facebook wwm_socialshare_imagewrapper facebook_custom">Facebook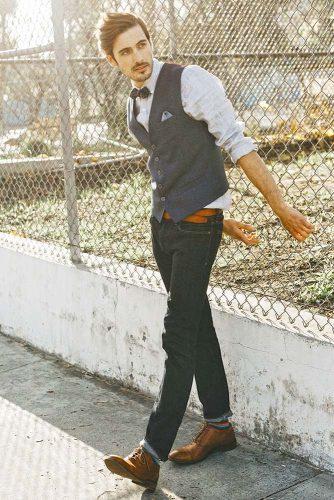 grooms-attire-details-phil-chester-334x500.jpg', null)" data-vars-social-target="https://www.weddingforward.com/feed/ -> grooms-attire-details-phil-chester-334x500.jpg" href="https://www.pinterest.com/pin/create/button/?url=https://www.weddingforward.com/grooms-attire-details/&media;=http://www.weddingforward.com/wp-content/uploads/2016/07/grooms-attire-details-phil-chester-334x500.jpg&description;=Modern%20Grooms%20Attire%20Details%20To%20Look%20Perfect%20%E2%98%85%20groom's%20attire%20details%205" rel="nofollow" class="icon-pinterest pin-nd">Pin It
grooms-attire-details-phil-chester-334x500.jpg" rel="nofollow" onclick="ga('send', 'social', 'Facebook', 'SC - Btn Click','https://www.weddingforward.com/feed/ -> grooms-attire-details-phil-chester-334x500.jpg', null)" class="icon-facebook wwm_socialshare_imagewrapper facebook_custom">Facebook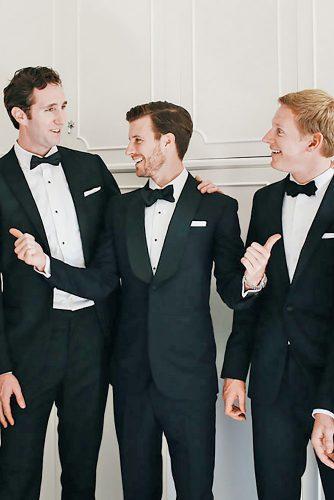 grooms-attire-details-lara-hotz-334x500.jpg', null)" data-vars-social-target="https://www.weddingforward.com/feed/ -> grooms-attire-details-lara-hotz-334x500.jpg" href="https://www.pinterest.com/pin/create/button/?url=https://www.weddingforward.com/grooms-attire-details/&media;=http://www.weddingforward.com/wp-content/uploads/2016/07/grooms-attire-details-lara-hotz-334x500.jpg&description;=Modern%20Grooms%20Attire%20Details%20To%20Look%20Perfect%20%E2%98%85%20groom's%20attire%20details%206" rel="nofollow" class="icon-pinterest pin-nd">Pin It
grooms-attire-details-lara-hotz-334x500.jpg" rel="nofollow" onclick="ga('send', 'social', 'Facebook', 'SC - Btn Click','https://www.weddingforward.com/feed/ -> grooms-attire-details-lara-hotz-334x500.jpg', null)" class="icon-facebook wwm_socialshare_imagewrapper facebook_custom">Facebook
Photo 7-12: Boutonnieres & Ties And Pocket Squares
Source: Chattman photography, Lucy Greenhill photography, Siobhan Steward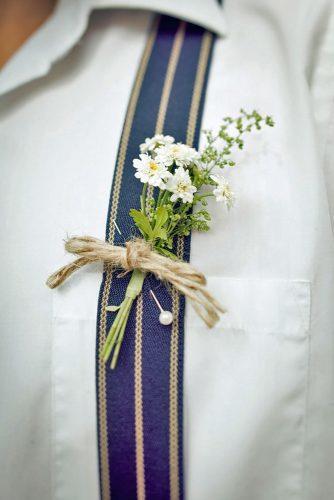 grooms-attire-details-chattman-photography-334x500.jpg', null)" data-vars-social-target="https://www.weddingforward.com/feed/ -> grooms-attire-details-chattman-photography-334x500.jpg" href="https://www.pinterest.com/pin/create/button/?url=https://www.weddingforward.com/grooms-attire-details/&media;=http://www.weddingforward.com/wp-content/uploads/2016/07/grooms-attire-details-chattman-photography-334x500.jpg&description;=Modern%20Grooms%20Attire%20Details%20To%20Look%20Perfect%20%E2%98%85%20groom's%20attire%207" rel="nofollow" class="icon-pinterest pin-nd">Pin It
grooms-attire-details-chattman-photography-334x500.jpg" rel="nofollow" onclick="ga('send', 'social', 'Facebook', 'SC - Btn Click','https://www.weddingforward.com/feed/ -> grooms-attire-details-chattman-photography-334x500.jpg', null)" class="icon-facebook wwm_socialshare_imagewrapper facebook_custom">Facebook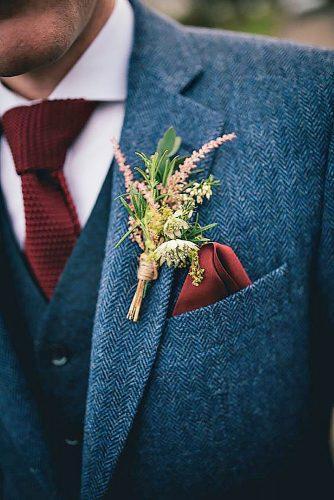 grooms-attire-details-lucy-greenhill-photography-334x500.jpg', null)" data-vars-social-target="https://www.weddingforward.com/feed/ -> grooms-attire-details-lucy-greenhill-photography-334x500.jpg" href="https://www.pinterest.com/pin/create/button/?url=https://www.weddingforward.com/grooms-attire-details/&media;=http://www.weddingforward.com/wp-content/uploads/2016/07/grooms-attire-details-lucy-greenhill-photography-334x500.jpg&description;=Modern%20Grooms%20Attire%20Details%20To%20Look%20Perfect%20%E2%98%85%20groom's%20attire%208" rel="nofollow" class="icon-pinterest pin-nd">Pin It
grooms-attire-details-lucy-greenhill-photography-334x500.jpg" rel="nofollow" onclick="ga('send', 'social', 'Facebook', 'SC - Btn Click','https://www.weddingforward.com/feed/ -> grooms-attire-details-lucy-greenhill-photography-334x500.jpg', null)" class="icon-facebook wwm_socialshare_imagewrapper facebook_custom">Facebook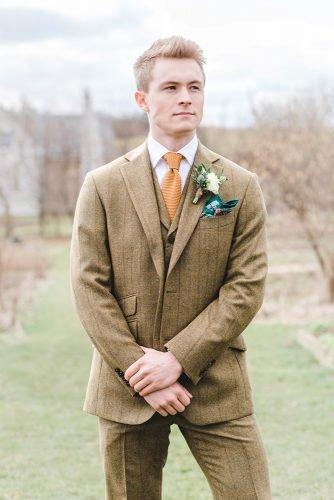 grooms-attire-details-with-tie-vest-country-siobhan-steward-334x500.jpg', null)" data-vars-social-target="https://www.weddingforward.com/feed/ -> grooms-attire-details-with-tie-vest-country-siobhan-steward-334x500.jpg" href="https://www.pinterest.com/pin/create/button/?url=https://www.weddingforward.com/grooms-attire-details/&media;=https://www.weddingforward.com/wp-content/uploads/2016/07/grooms-attire-details-with-tie-vest-country-siobhan-steward-334x500.jpg&description;=Modern%20Grooms%20Attire%20Details%20To%20Look%20Perfect%20%E2%98%85%20%20grooms%20attire%20details%20with%20tie%20vest%20country%20siobhan%20steward" rel="nofollow" class="icon-pinterest pin-nd">Pin It
grooms-attire-details-with-tie-vest-country-siobhan-steward-334x500.jpg" rel="nofollow" onclick="ga('send', 'social', 'Facebook', 'SC - Btn Click','https://www.weddingforward.com/feed/ -> grooms-attire-details-with-tie-vest-country-siobhan-steward-334x500.jpg', null)" class="icon-facebook wwm_socialshare_imagewrapper facebook_custom">Facebook
Source:
Elizabeth Austin Photography
, Cassandra Farley photography,
Andrea Riviera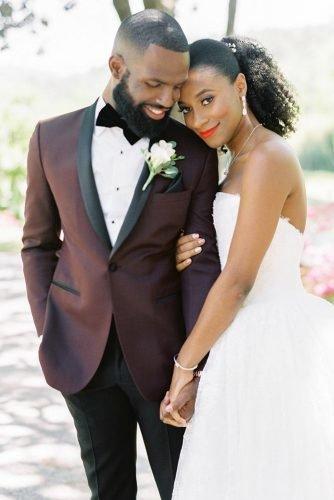 grooms-attire-details-jacket-with-bow-tie-elizabethaustinphoto-334x500.jpg', null)" data-vars-social-target="https://www.weddingforward.com/feed/ -> grooms-attire-details-jacket-with-bow-tie-elizabethaustinphoto-334x500.jpg" href="https://www.pinterest.com/pin/create/button/?url=https://www.weddingforward.com/grooms-attire-details/&media;=https://www.weddingforward.com/wp-content/uploads/2016/07/grooms-attire-details-jacket-with-bow-tie-elizabethaustinphoto-334x500.jpg&description;=Modern%20Grooms%20Attire%20Details%20To%20Look%20Perfect%20%E2%98%85%20%20grooms%20attire%20details%20jacket%20with%20bow%20tie%20elizabethaustinphoto" rel="nofollow" class="icon-pinterest pin-nd">Pin It
grooms-attire-details-jacket-with-bow-tie-elizabethaustinphoto-334x500.jpg" rel="nofollow" onclick="ga('send', 'social', 'Facebook', 'SC - Btn Click','https://www.weddingforward.com/feed/ -> grooms-attire-details-jacket-with-bow-tie-elizabethaustinphoto-334x500.jpg', null)" class="icon-facebook wwm_socialshare_imagewrapper facebook_custom">Facebook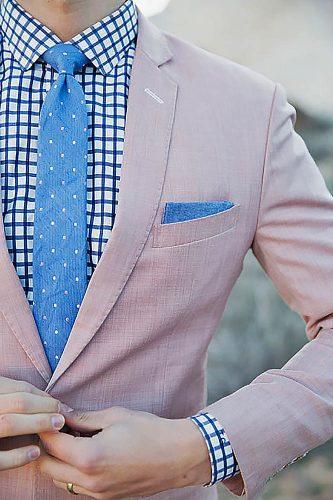 grooms-attire-details-cassandra-farley-photography-333x500.jpg', null)" data-vars-social-target="https://www.weddingforward.com/feed/ -> grooms-attire-details-cassandra-farley-photography-333x500.jpg" href="https://www.pinterest.com/pin/create/button/?url=https://www.weddingforward.com/grooms-attire-details/&media;=http://www.weddingforward.com/wp-content/uploads/2016/07/grooms-attire-details-cassandra-farley-photography-333x500.jpg&description;=Modern%20Grooms%20Attire%20Details%20To%20Look%20Perfect%20%E2%98%85%20groom's%20attire%2011" rel="nofollow" class="icon-pinterest pin-nd">Pin It
grooms-attire-details-cassandra-farley-photography-333x500.jpg" rel="nofollow" onclick="ga('send', 'social', 'Facebook', 'SC - Btn Click','https://www.weddingforward.com/feed/ -> grooms-attire-details-cassandra-farley-photography-333x500.jpg', null)" class="icon-facebook wwm_socialshare_imagewrapper facebook_custom">Facebook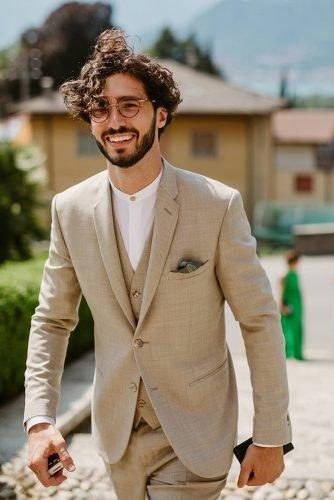 grooms-attire-details-jacket-vest-country-andreariviera-334x500.jpg', null)" data-vars-social-target="https://www.weddingforward.com/feed/ -> grooms-attire-details-jacket-vest-country-andreariviera-334x500.jpg" href="https://www.pinterest.com/pin/create/button/?url=https://www.weddingforward.com/grooms-attire-details/&media;=https://www.weddingforward.com/wp-content/uploads/2016/07/grooms-attire-details-jacket-vest-country-andreariviera-334x500.jpg&description;=Modern%20Grooms%20Attire%20Details%20To%20Look%20Perfect%20%E2%98%85%20%20grooms%20attire%20details%20jacket%20vest%20country%20andreariviera" rel="nofollow" class="icon-pinterest pin-nd">Pin It
grooms-attire-details-jacket-vest-country-andreariviera-334x500.jpg" rel="nofollow" onclick="ga('send', 'social', 'Facebook', 'SC - Btn Click','https://www.weddingforward.com/feed/ -> grooms-attire-details-jacket-vest-country-andreariviera-334x500.jpg', null)" class="icon-facebook wwm_socialshare_imagewrapper facebook_custom">Facebook
Photo 13-18: Colors Of Tie And Socks
Source: April Maura photography, Ricky Stern photography, The Why We Love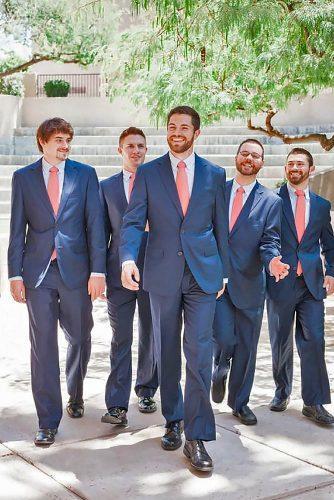 grooms-attire-details-april-maura-photography-334x500.jpg', null)" data-vars-social-target="https://www.weddingforward.com/feed/ -> grooms-attire-details-april-maura-photography-334x500.jpg" href="https://www.pinterest.com/pin/create/button/?url=https://www.weddingforward.com/grooms-attire-details/&media;=http://www.weddingforward.com/wp-content/uploads/2016/07/grooms-attire-details-april-maura-photography-334x500.jpg&description;=Modern%20Grooms%20Attire%20Details%20To%20Look%20Perfect%20%E2%98%85%20groom's%20attire%2013" rel="nofollow" class="icon-pinterest pin-nd">Pin It
grooms-attire-details-april-maura-photography-334x500.jpg" rel="nofollow" onclick="ga('send', 'social', 'Facebook', 'SC - Btn Click','https://www.weddingforward.com/feed/ -> grooms-attire-details-april-maura-photography-334x500.jpg', null)" class="icon-facebook wwm_socialshare_imagewrapper facebook_custom">Facebook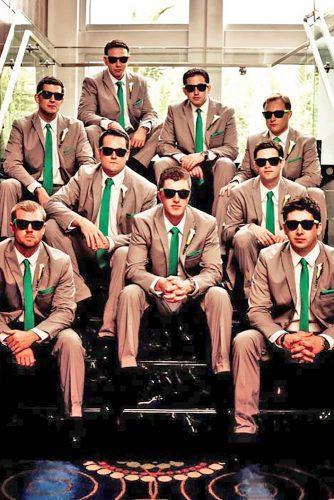 grooms-attire-details-ricky-stern-photography-334x500.jpg', null)" data-vars-social-target="https://www.weddingforward.com/feed/ -> grooms-attire-details-ricky-stern-photography-334x500.jpg" href="https://www.pinterest.com/pin/create/button/?url=https://www.weddingforward.com/grooms-attire-details/&media;=http://www.weddingforward.com/wp-content/uploads/2016/07/grooms-attire-details-ricky-stern-photography-334x500.jpg&description;=Modern%20Grooms%20Attire%20Details%20To%20Look%20Perfect%20%E2%98%85%20groom's%20attire%2014" rel="nofollow" class="icon-pinterest pin-nd">Pin It
grooms-attire-details-ricky-stern-photography-334x500.jpg" rel="nofollow" onclick="ga('send', 'social', 'Facebook', 'SC - Btn Click','https://www.weddingforward.com/feed/ -> grooms-attire-details-ricky-stern-photography-334x500.jpg', null)" class="icon-facebook wwm_socialshare_imagewrapper facebook_custom">Facebook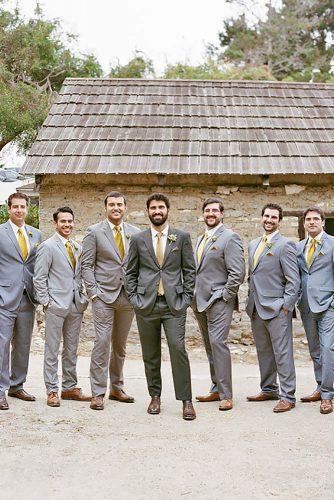 grooms-attire-details-the-why-we-love-334x500.jpg', null)" data-vars-social-target="https://www.weddingforward.com/feed/ -> grooms-attire-details-the-why-we-love-334x500.jpg" href="https://www.pinterest.com/pin/create/button/?url=https://www.weddingforward.com/grooms-attire-details/&media;=http://www.weddingforward.com/wp-content/uploads/2016/07/grooms-attire-details-the-why-we-love-334x500.jpg&description;=Modern%20Grooms%20Attire%20Details%20To%20Look%20Perfect%20%E2%98%85%20groom's%20attire%2015" rel="nofollow" class="icon-pinterest pin-nd">Pin It
grooms-attire-details-the-why-we-love-334x500.jpg" rel="nofollow" onclick="ga('send', 'social', 'Facebook', 'SC - Btn Click','https://www.weddingforward.com/feed/ -> grooms-attire-details-the-why-we-love-334x500.jpg', null)" class="icon-facebook wwm_socialshare_imagewrapper facebook_custom">Facebook
Source: Fondly Forever, Luna photo, Midwestern Bride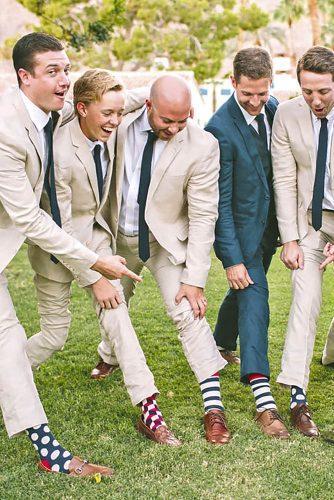 grooms-attire-details-fondly-forever-334x500.jpg', null)" data-vars-social-target="https://www.weddingforward.com/feed/ -> grooms-attire-details-fondly-forever-334x500.jpg" href="https://www.pinterest.com/pin/create/button/?url=https://www.weddingforward.com/grooms-attire-details/&media;=http://www.weddingforward.com/wp-content/uploads/2016/07/grooms-attire-details-fondly-forever-334x500.jpg&description;=Modern%20Grooms%20Attire%20Details%20To%20Look%20Perfect%20%E2%98%85%20groom's%20attire%2016" rel="nofollow" class="icon-pinterest pin-nd">Pin It
grooms-attire-details-fondly-forever-334x500.jpg" rel="nofollow" onclick="ga('send', 'social', 'Facebook', 'SC - Btn Click','https://www.weddingforward.com/feed/ -> grooms-attire-details-fondly-forever-334x500.jpg', null)" class="icon-facebook wwm_socialshare_imagewrapper facebook_custom">Facebook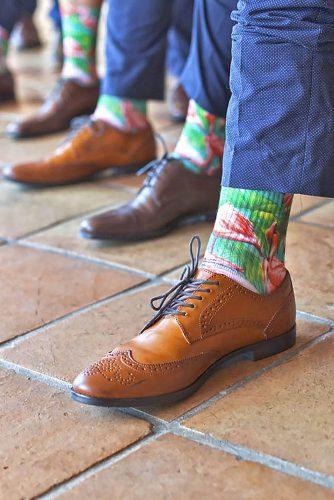 grooms-attire-details-luna-photo-334x500.jpg', null)" data-vars-social-target="https://www.weddingforward.com/feed/ -> grooms-attire-details-luna-photo-334x500.jpg" href="https://www.pinterest.com/pin/create/button/?url=https://www.weddingforward.com/grooms-attire-details/&media;=http://www.weddingforward.com/wp-content/uploads/2016/07/grooms-attire-details-luna-photo-334x500.jpg&description;=Modern%20Grooms%20Attire%20Details%20To%20Look%20Perfect%20%E2%98%85%20groom's%20attire%2017" rel="nofollow" class="icon-pinterest pin-nd">Pin It
grooms-attire-details-luna-photo-334x500.jpg" rel="nofollow" onclick="ga('send', 'social', 'Facebook', 'SC - Btn Click','https://www.weddingforward.com/feed/ -> grooms-attire-details-luna-photo-334x500.jpg', null)" class="icon-facebook wwm_socialshare_imagewrapper facebook_custom">Facebook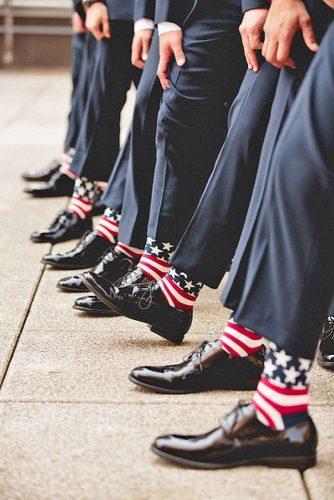 grooms-attire-details-midwestern-bride-334x500.jpg', null)" data-vars-social-target="https://www.weddingforward.com/feed/ -> grooms-attire-details-midwestern-bride-334x500.jpg" href="https://www.pinterest.com/pin/create/button/?url=https://www.weddingforward.com/grooms-attire-details/&media;=http://www.weddingforward.com/wp-content/uploads/2016/07/grooms-attire-details-midwestern-bride-334x500.jpg&description;=Modern%20Grooms%20Attire%20Details%20To%20Look%20Perfect%20%E2%98%85%20groom's%20attire%2018" rel="nofollow" class="icon-pinterest pin-nd">Pin It
grooms-attire-details-midwestern-bride-334x500.jpg" rel="nofollow" onclick="ga('send', 'social', 'Facebook', 'SC - Btn Click','https://www.weddingforward.com/feed/ -> grooms-attire-details-midwestern-bride-334x500.jpg', null)" class="icon-facebook wwm_socialshare_imagewrapper facebook_custom">Facebook
Photo 19-24: Groom's Attire Details – Pants & Suspenders
Source: Magic Moments By Michele, Austin Gros, Anne-Claire Brun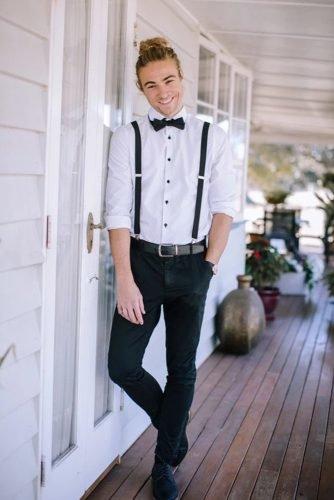 grooms-attire-details-with-bow-tie-suspenders-rustic-magicmomentsbymichele-334x500.jpg', null)" data-vars-social-target="https://www.weddingforward.com/feed/ -> grooms-attire-details-with-bow-tie-suspenders-rustic-magicmomentsbymichele-334x500.jpg" href="https://www.pinterest.com/pin/create/button/?url=https://www.weddingforward.com/grooms-attire-details/&media;=https://www.weddingforward.com/wp-content/uploads/2016/07/grooms-attire-details-with-bow-tie-suspenders-rustic-magicmomentsbymichele-334x500.jpg&description;=Modern%20Grooms%20Attire%20Details%20To%20Look%20Perfect%20%E2%98%85%20grooms%20attire%20details%20with%20bow%20tie%20suspenders%20rustic%20magicmomentsbymichele" rel="nofollow" class="icon-pinterest pin-nd">Pin It
grooms-attire-details-with-bow-tie-suspenders-rustic-magicmomentsbymichele-334x500.jpg" rel="nofollow" onclick="ga('send', 'social', 'Facebook', 'SC - Btn Click','https://www.weddingforward.com/feed/ -> grooms-attire-details-with-bow-tie-suspenders-rustic-magicmomentsbymichele-334x500.jpg', null)" class="icon-facebook wwm_socialshare_imagewrapper facebook_custom">Facebook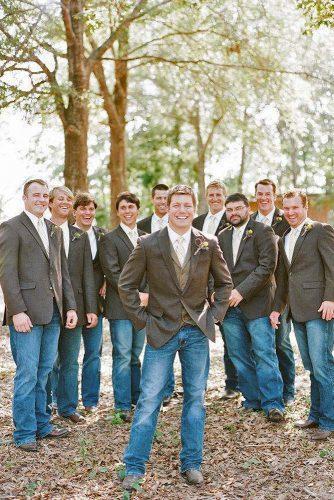 grooms-attire-details-austin-gros-334x500.jpg', null)" data-vars-social-target="https://www.weddingforward.com/feed/ -> grooms-attire-details-austin-gros-334x500.jpg" href="https://www.pinterest.com/pin/create/button/?url=https://www.weddingforward.com/grooms-attire-details/&media;=http://www.weddingforward.com/wp-content/uploads/2016/07/grooms-attire-details-austin-gros-334x500.jpg&description;=Modern%20Grooms%20Attire%20Details%20To%20Look%20Perfect%20%E2%98%85%20groom's%20attire%2020" rel="nofollow" class="icon-pinterest pin-nd">Pin It
grooms-attire-details-austin-gros-334x500.jpg" rel="nofollow" onclick="ga('send', 'social', 'Facebook', 'SC - Btn Click','https://www.weddingforward.com/feed/ -> grooms-attire-details-austin-gros-334x500.jpg', null)" class="icon-facebook wwm_socialshare_imagewrapper facebook_custom">Facebook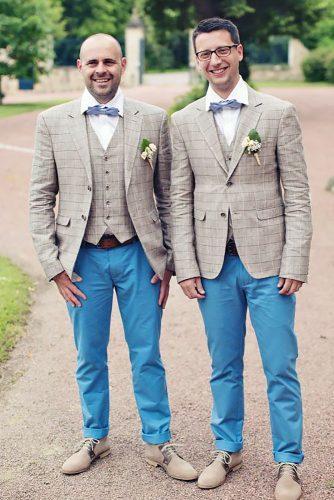 grooms-attire-details-anne-claire-brun-334x500.jpg', null)" data-vars-social-target="https://www.weddingforward.com/feed/ -> grooms-attire-details-anne-claire-brun-334x500.jpg" href="https://www.pinterest.com/pin/create/button/?url=https://www.weddingforward.com/grooms-attire-details/&media;=http://www.weddingforward.com/wp-content/uploads/2016/07/grooms-attire-details-anne-claire-brun-334x500.jpg&description;=Modern%20Grooms%20Attire%20Details%20To%20Look%20Perfect%20%E2%98%85%20groom's%20attire%2021" rel="nofollow" class="icon-pinterest pin-nd">Pin It
grooms-attire-details-anne-claire-brun-334x500.jpg" rel="nofollow" onclick="ga('send', 'social', 'Facebook', 'SC - Btn Click','https://www.weddingforward.com/feed/ -> grooms-attire-details-anne-claire-brun-334x500.jpg', null)" class="icon-facebook wwm_socialshare_imagewrapper facebook_custom">Facebook
Source: RJH photography, Dreamy Elk photography & Design, Victoria Carlson photography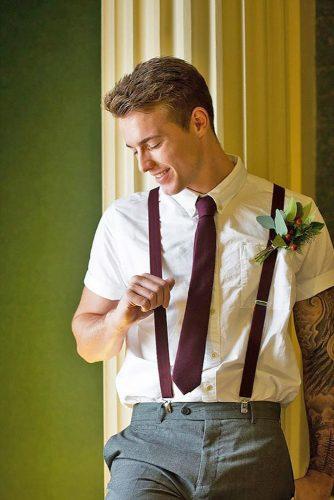 grooms-attire-details-rjh-photography-334x500.jpg', null)" data-vars-social-target="https://www.weddingforward.com/feed/ -> grooms-attire-details-rjh-photography-334x500.jpg" href="https://www.pinterest.com/pin/create/button/?url=https://www.weddingforward.com/grooms-attire-details/&media;=http://www.weddingforward.com/wp-content/uploads/2016/07/grooms-attire-details-rjh-photography-334x500.jpg&description;=Modern%20Grooms%20Attire%20Details%20To%20Look%20Perfect%20%E2%98%85%20groom's%20attire%2022" rel="nofollow" class="icon-pinterest pin-nd">Pin It
grooms-attire-details-rjh-photography-334x500.jpg" rel="nofollow" onclick="ga('send', 'social', 'Facebook', 'SC - Btn Click','https://www.weddingforward.com/feed/ -> grooms-attire-details-rjh-photography-334x500.jpg', null)" class="icon-facebook wwm_socialshare_imagewrapper facebook_custom">Facebook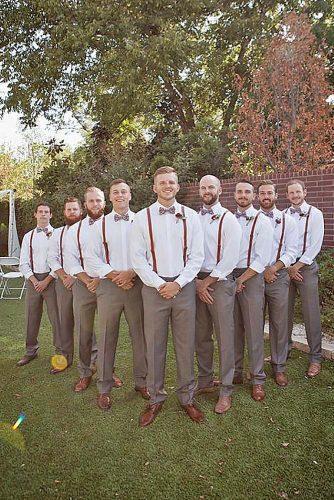 grooms-attire-details-dreamy-elk-1-334x500.jpg', null)" data-vars-social-target="https://www.weddingforward.com/feed/ -> grooms-attire-details-dreamy-elk-1-334x500.jpg" href="https://www.pinterest.com/pin/create/button/?url=https://www.weddingforward.com/grooms-attire-details/&media;=http://www.weddingforward.com/wp-content/uploads/2016/07/grooms-attire-details-dreamy-elk-1-334x500.jpg&description;=Modern%20Grooms%20Attire%20Details%20To%20Look%20Perfect%20%E2%98%85%20groom's%20attire%2023" rel="nofollow" class="icon-pinterest pin-nd">Pin It
grooms-attire-details-dreamy-elk-1-334x500.jpg" rel="nofollow" onclick="ga('send', 'social', 'Facebook', 'SC - Btn Click','https://www.weddingforward.com/feed/ -> grooms-attire-details-dreamy-elk-1-334x500.jpg', null)" class="icon-facebook wwm_socialshare_imagewrapper facebook_custom">Facebook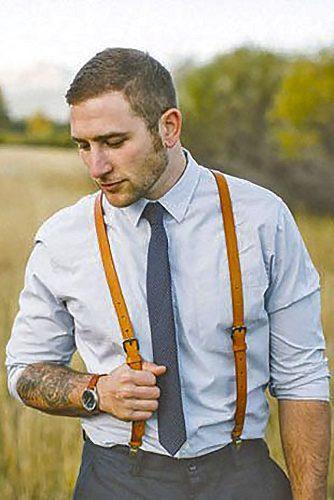 grooms-attire-details-victoria-carlson-photography-334x500.jpg', null)" data-vars-social-target="https://www.weddingforward.com/feed/ -> grooms-attire-details-victoria-carlson-photography-334x500.jpg" href="https://www.pinterest.com/pin/create/button/?url=https://www.weddingforward.com/grooms-attire-details/&media;=http://www.weddingforward.com/wp-content/uploads/2016/07/grooms-attire-details-victoria-carlson-photography-334x500.jpg&description;=Modern%20Grooms%20Attire%20Details%20To%20Look%20Perfect%20%E2%98%85%20groom's%20attire%2024" rel="nofollow" class="icon-pinterest pin-nd">Pin It
grooms-attire-details-victoria-carlson-photography-334x500.jpg" rel="nofollow" onclick="ga('send', 'social', 'Facebook', 'SC - Btn Click','https://www.weddingforward.com/feed/ -> grooms-attire-details-victoria-carlson-photography-334x500.jpg', null)" class="icon-facebook wwm_socialshare_imagewrapper facebook_custom">Facebook