So the big sale this week on Sedo was MikiHouse.com. $224,224 for a domain thaThe domain had been registered since 1999 and surprisingly had dropped two times previously.
The seller does not live too far away from me in Chadds Ford, Pa.
The site was developed and dealt with bad breath.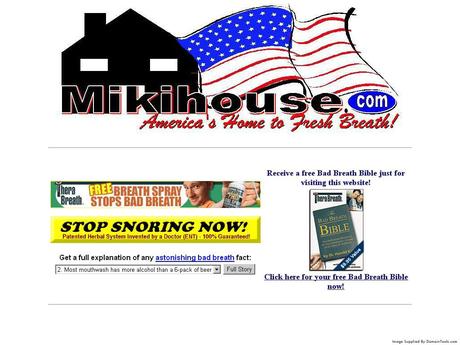 The new buyer is MIKI SHOKO CO., LTD out of Japan. They were founded in 1971.
Business activities include:
Development, production, and sale of children's clothing and family-related goods; cultural activities including printing; education; and child-rearing support.
The company has offices in the following:
Headquarters/Osaka; Regional Office/Tokyo
Overseas subsidiaries/France, Italy, USA
Overseas representative office/USA (New York)
The .us did get registered the day after the sale, another Pennsylvania resident.