So I made a whackload of a kale, onion, garlic, sweet red pepper, ham, apple, raisin sautéed in olive oil with some balsamic vinegar and dijon mustard salt and pepper concoction with the hopes we'd have leftovers for another meal…
Yeah. Right. Here's what's left.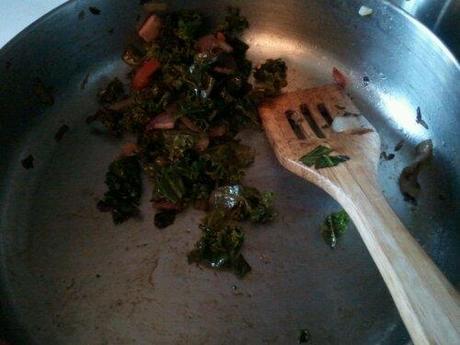 I honestly thought he'd pretty much eat around the kale. But he devoured every bit of at least 3 servings! Kale, onions, & all.
Here's the 22 month old eating monster full of energy after his meal. Can't get him to stand still!