Three weeks from right now I will be somewhere on a plane or in an airport making my way to Honduras! Lists are being made for what we need to pack, purchase, things needed for the kids, house projects to complete and on and on it can go.
Last night we bought new backpacks and I really like them. We got this one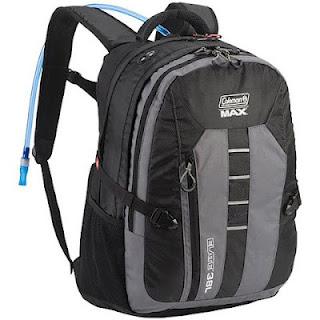 source
at Walmart. I got a limish green and Dagwood got a crimsonish red. We will take the bladder and water tubing out since we won't need that for this trip. It has 3 large pockets and Dagwood thinks that he can pack for the entire trip in this one bag! I am going to shoot for 3/4 of the trip and see how much I can get in there.
On to making more lists and marking things off. I have a feeling these next few weeks are going to fly by!