Marketers have been using social media for their marketing. Video ads have been quite as effective as a part of the marketing strategy. Written content seems to have been replaced by video content. With the change of this scenario, videos have been creating waves in the world of marketing. Youtube ads, videos on Youtube are at the peak of its popularity, and it's only fair that the video content is made useful as a part of a marketing strategy. Creating content/ videos is simple.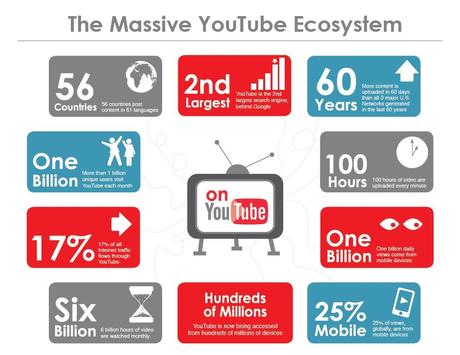 However, creating video content to ensure the watch time of the content is well within the watch time limit and that the content can attract the target audience. Researching and learning from the competitor's Youtube marketing strategy, creating a thumbnail to increase the number of views, and writing a keyword-rich description are all some of the strategies that make sure that your Youtube videos are useful.
Youtube seems to also double up as a search engine. A lot of the youth hit their search on Youtube for a variety of reasons and topics. However, if you are looking to create content for videos on Youtube, then it would be a great idea to :
Youtube has emerged as one of the essential parts of marketing. When used efficiently, youtube videos enable brands to build trust, connect, and engage with their customers. There are many ways that video content on youtube can help a business. The product uses, work-life, lead generation, promoting brand messages, improving outreach, and much more are possible with youtube videos.
Some of the benefits of using youtube video as a marketing strategy would be :
Tap into the enormous youtube traffic
Get noticed on Google search
Optimize content through repurposing it in Podcasts, Infographics, Presentations, and video series.
Build your email list
Monetize with AdSense
Improves conversion rate
From beauty gurus to travel bloggers, youtube is an excellent platform for influencers and content creators. Some of the best and most famous YouTubers that used youtube for marketing to improve their outreach to a broader set of an audience:
A marketing strategist and an online entrepreneur is an expert in creating stellar marketing content that improves sales. Business professionals and entrepreneurs are her audiences. Gillian Perkins says Business tips for building customer relations and naming your ideas/ products that enable you to stand apart in the crowded marketplace are crucial to success with Youtube marketing.
Gillian says valuable content can achieve improved visibility, generate leads, and create strong relationships with new and existing customers. A clear goal and actionable tips, Communicate about your product/service/ website that you offer, and Promote your other related social media channels are some of the information that we can learn from Gillian Perkins.
Canna Campbell is a financial advisor and runs the Sugar Mamma TV that offers financial freedom tips-educating and inspiring women to achieve financial independence this channel. Consistency and attention to detail are the key elements that set it apart from its competitors. Picking a niche and promoting all products/ services and related content are some of the learning points for beginners from this channel.
A law student and an entrepreneur offer advice on establishing a small budget business. Women looking to start a business are her audience. Carrie offers a mix of How-to videos, tutorials, tips, interviews, and personal vlogs to keep it interesting for the audience. Guests on the show/ channel also offer tips with worksheets and other resources to the followers.
Motivational language, high-quality images, tips, and demos are some of the information that sets it apart from the others. Creating inspirational teaser videos, entertaining content, layout & design of the videos, and breaking up the content into step-by-step actionable items are some of the things to learn from it.
Lavendaire runs a lifestyle channel and is also a lifestyle blogger based out of Los Angeles. Travel, music, and content on creative tips are some of the areas that the channel concentrates. Beautiful designs, branding style, and bright pastel colors on the video content are some of the pointers that set her channel apart from her peers. Creating brand identity consistently and "looking the part" are some of the key learning points from Lavendaire's channel.
Matt D'Avella is a minimalist, podcaster, and filmmaker. He created his youtube channel to bring in the change of minimalist living. Matt D'Avella has a documentary on Netflix called "Minimalism." The theme of the channel is minimalistic design. Consistent designing and content of the channel resonates with minimalism and helps the audience connect with the content. Designing the channel on the goal and consistent content is the crucial learning take away from this channel.
Tim Schmoyer, a youtube strategist, began with a simple video of introducing his family to his girlfriend. He quickly understood that people loved the engaging content and started the "Video Creators" channel. Helping people to create their youtube channels is the primary goal of his channel. His channel is an excellent fit for you if you are looking to start a youtube channel from scratch or build your influence.
Focusing on the niche, creating engaging content that resonates with the audience, and unique content & design are the key elements that should be concentrated upon to stand apart in the crowd.
Maya Washington is a youtube sensation and covers a wide range of topics varying from online dating tips to editing films on smartphones. Unique, colorful videos and trendy fonts make her videos stand apart. Asking insightful questions enables the audience to stay interested. Engaging content and a unique presentation style are a few key tips to learn from Maya's channel.
Skyler Burt, an award-winning photographer, has traveled the world and creating some of the best food photographs for a decade and is also a youtube entrepreneur based out of Los Angeles. Food photography enthusiasts are his audience. Skyler feels his goal is to solve the challenges/problems that people face in the niche with his channel.
He stays focused on food photography. Unique and engaging content that addresses the difficulties a beginner faces and the solutions to overcome them is the kind of content that one can find on Skyler's channel. Things to learn from his channel are intelligent camera angles, production skills, tips on lighting, staying focused on the niche/audience, and consistency.
What is YouTube's marketing strategy?
Google and YouTube stand in the first and second place of being the most significant search engines. 25% of youtube views happen on mobile, and over a hundred hours of new videos are available every minute on Youtube. Most businesses use a youtube marketing strategy to improve their traffic, engagement, and outreach/ subscriber numbers. Listicles, How-to videos, product videos, case studies, interviews, and behind-the-scenes videos are a few types of videos helpful in a youtube marketing strategy.
Interacting with the audience through comments regularly and using brand monitoring for better engagement opportunities help improve the subscription. Using questions in the video's content to encourage viewers to leave comments and utilizing the community tab on the channels and the main page through video previews, GIFs, and images are helpful to increase the viewership base. SEO helps your content outreach drastically. Create a youtube channel with content containing the channel's keywords, descriptions, headlines, video tags, transcript of the video, thumbnail, and watch time to make sure your content receives top ranking.
How to become a YouTube marketer?
Creating engaging video content on a topic of personal interest is fun. However, it requires loads of patience, time, and hard work. Like everything else, becoming a successful youtube marketer also requires an ultimate checklist.
Is YouTube good for marketing?
Youtube is one of the best search engines after Google. Youtube works as one of the best marketing tools that enable businesses to use videos to improve their brand awareness, lead generation, outreach, customer relationship, and much more. Using youtube marketing helps companies to :
Capture the attention of the audience
Improve traffic
Helps to create viral marketing
Increases ROI
Better outreach to a global audience
Improves rankings
Integrations with social media marketing
How much does it cost to promote on YouTube?
Youtube has millions of users every month, making it one of the most profitable channels for paid ads. So every business asks if it would be a wise move to invest in Youtube ads. $0.10 to $0.30 per view is the average cost of youtube ads. Every time a viewer clicks on calls to action, you pay the $0.10 to $0.30 amount.
It is important to note that the ads are sometimes skippable and sometimes not skippable. In search, ads require someone actually to click on them and view. Youtube ads are measured based on the "CPM" (cost per mille). The quality of the content, targeting, ad formatting options, ad messaging options, and the timing of your ads are factors that play a vital role in the costs of Youtube advertising.
Suppose you are looking to create professional-looking videos with subtitles, green backgrounds, logo, background music, intro image, outro image, and publishing them on your social media accounts. In that case, Bigvu is an excellent choice.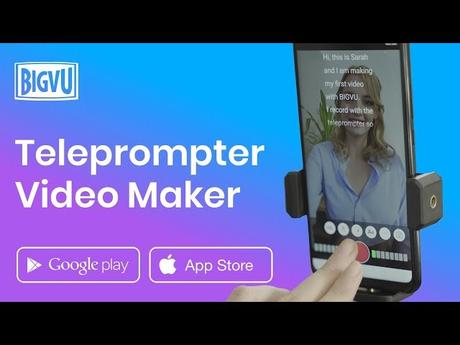 Features
Brand Overlay
Closed Captions
Mobile Screen Support
Social media sharing
Video Streaming
Video slideshow creation
Portrait, square & landscape videos
Drag and drop
Customizable backgrounds
Video editing
Storyboarding
Collaboration tools
Uses
Getting Started
Pricing
WeVideo is a cloud-based video editing software. It is an excellent fit for business, third-party media, and e-learning. Creating videos, sharing movies in high resolution, with jumpstart technology that enables multi-platform video editing.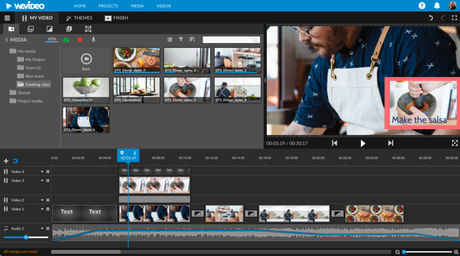 Features
720p video resolution
JumpStart
Cloud storage
Motion titles
Screencasting
Green screen
Music library
Slow-motion
Voice-over
Multi-track editing and storyboard
Advanced text editing
Uses
Getting Started
Pricing
The Power plan costs $4.99 per month and includes a single seat license, 720p resolution, thirty minutes of publishing per month, premium editing features on desktop, iOS, and motion titles.
The Unlimited plan costs $7.99 per month and is an excellent fit for passionate video creators. The plan includes unlimited video publishing, screen recording, and the other features available in the power plan.
The Professional plan costs $17.99 per month and is suitable for business owners and marketers. Brand management, expanded social marketing, all WeVideo essentials, and all the features in the unlimited plan are available in the professional plan.
The Business plan costs $29.99 per month and is best suited for marketing teams and small businesses. Brand management and unlimited use of one million commercially licensed media are the features available in this plan and all the professional plan features.
Biteable offers features that enable small businesses to create professional videos for ads, social media videos, and much more.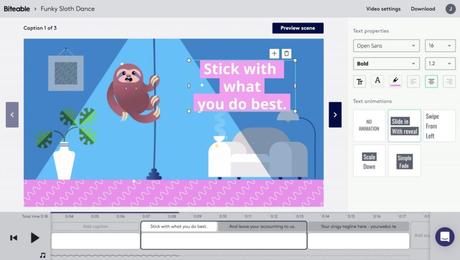 Features
Uses
Getting Started
Use the download button to process your video and publish it.
Use the shareable link to embed code and share it on Youtube, Facebook, Twitter, and Linked In.
Pricing
Generating keyword suggestions for SEO and PPC campaigns is made possible with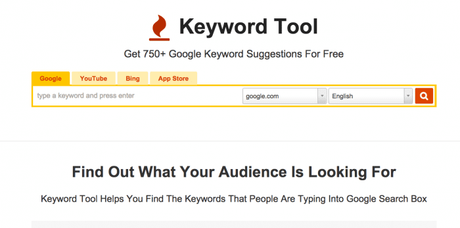 Features
keywordtool.io
Use
Website optimization tools, like Competitor analysis and keyword research tools.
Getting Started
Leading SEO
Pricing
Enter a keyword of your choice and get a list of long-tail keywords that are alphabetical.
The pro plus plan costs $99per month and includes up to five user accounts.
The Pro business plan costs $199 per month and includes up to ten user accounts and fifty API requests per day.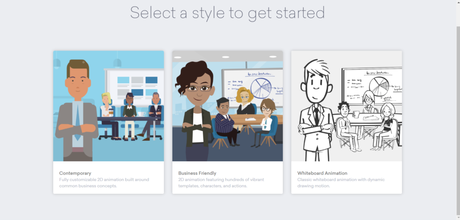 Features
Uses
Vyond enables a beginner to create videos like a pro with its features. Vyond offers a database of props, assets, and characters that represent a variety of industries. Vyond assists users at every level, starting from brainstorming to advanced effects for the video.
Getting Started
Professional animated videos for marketing, training, and eLearning.
Pricing
Create an outline of ideas
Convert the concept into a script
Begin a free trial
Learn through webinars and tutorials
Create a storyboard and finalize the script
Create characters and make the video.
Use advanced features when you have a paid version.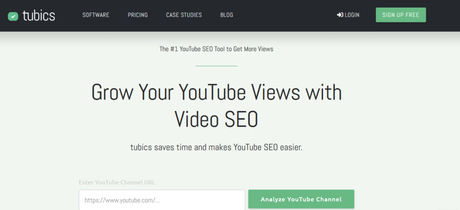 Features
Uses
Getting Started
Pricing
If you are looking to do Youtube marketing, then Tubics is an excellent choice. Tubics is a Youtube SEO software that enables its users to improve their views and rankings on search engines. It helps to improve traffic organically with its Youtube keyword ranking tool. Optimized video titles, descriptions, and creation of Youtube thumbnails can happen in a few clicks with the help of Tubics.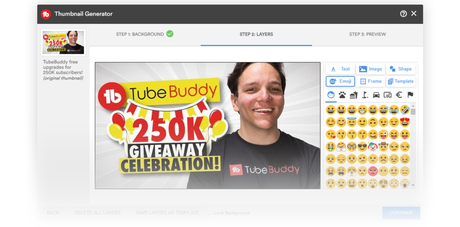 Features
TubeBuddy offers youtube channel management and video optimization tools to its users. Tube Buddy offers integrations that enable users to save time, create engaging video content, manage data, and optimize their marketing strategies through data.
Video management features include Social media sharing, Video Looping, Video Streaming, analytics, Brand Overlay, Bulk Uploading, Closed Captions, Mobile Screen Support, and Privacy Options.
Uses
Video marketing features include Multi-Channel Distribution, ROI Tracking, Real-Time Chat, reporting/analytics, Social Sharing, lead capture, and customized Branding.
Getting Started
Content creators, brands, and agencies save time and grow their Youtube channel viewer/ subscribership with the help of Tube Buddy.
Pricing
Install the tube buddy plugin for Chrome, Firefox, and Safari browsers as suitable.
Go to Youtube and click on the tube buddy on the right side icon.
Choose live streaming and begin with instructions of adding and editing as required.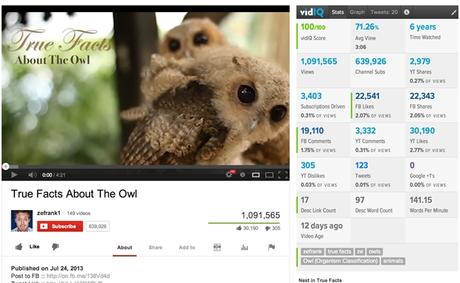 Features
Uses
Getting Started
Pricing
VidIQ is an excellent platform that enables businesses to optimize their marketing campaigns and better engage their Youtube channel audience with their videos.
The basic plan is free if you are new to youtube and includes one user, one channel, up to three competitor tracking, and email support.
The Pro plan costs $7.50 per month and covers email & chat support, one user, one channel, and six competitor tracking.
The Boost plan costs $39 per month and covers one user and channel, up to five competitors, email& chat support, and VidIQ keyword engine.
The boost plus plan costs $415 per month and includes personalized coaching for creators, up to twenty competitors tracking, one user, five channels, priority email and support, and a keyword engine of up to two hundred videos per month.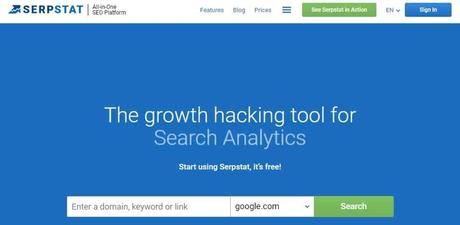 Features
Serpstat offers Youtube marketing users with every aspect of SEO. International data, keywords for SEO/PPC campaigns, monitoring keywords and backlinks of competitors, and niche visibility analysis are all made possible with SerpStat effortlessly.
Uses
Getting Started
Pricing
Google analytics integration, auditing, and competitor analysis are leading SEO features.
Rank tracking, mobile keywords, link management, and keyword tracking are keyword research tools.
The Lite plan costs $69 and is an excellent fit for SEO individuals, freelancers, and small businesses with a limited budget. The Lite plan covers up to twenty tools that enable SEM, SEO, PPC projects to analyze the competitors' marketing strategies.
The Standard plan costs $149 and works well for marketing agencies and in-house teams. All the lite features and three users, branded exports, API credits, and extended interface, are a part of this plan.
The Advanced plan costs $299 and covers all the standard plan features along with API credits, an extended interface, and up to five users.
The Enterprise plan costs $499 and covers all the features and API credits, up to seven users, and white label.
Unbox Social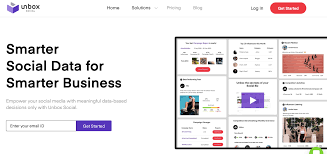 Features
Uses
Unbox social is an AI-based social media suite that enables users of all sizes. Finding the right influencers, campaign performance monitoring, competitor tracking, mentions tracking, and optimizing social media is all possible with a few clicks through Unbox social.
Getting Started
Pricing
Enables brands with Influencer Marketing Solutions
Provide social media analytics
The basic plan costs INR 350,000 per year. Mail the team with your email, business description, and company details if you are looking for a customized plan.
Camtasia & CloudApp
Both Camtasia and CloudApp are some of the best screen capturing apps. Camtasia enables screen recording to create videos for tutorials, lessons, product demos, and much more. It also offers tons of video editing tools, animations tools, and effects.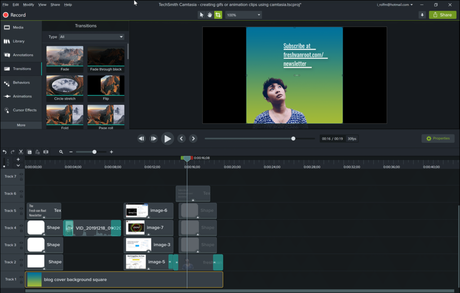 Video sharing, screenshot annotation is rolled into one with a single easy to use platform with CloudApp. Video, image, audio, and file sharing is made possible on Windows, Mac, Chrome, and iOS with CloudApp.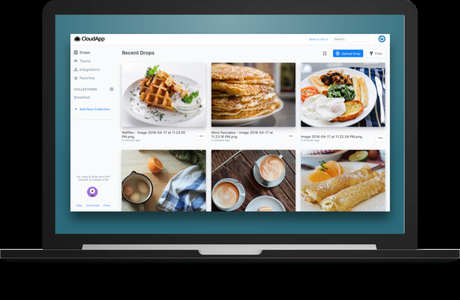 CloudApp features include:
Camtasia Uses
CloudApp uses
Camtasia features include:
Animation
Collaboration Tools
Customizable Branding,
Drag and drop
Media Library
Privacy Options
Social Sharing
Templates
Text Overlay
Text to Video
Video Capture
Video Creation
Video Editing
Voice-Over
Getting Started with Camtasia
Getting Started with CloudApp
Pricing for Camtasia
Cloud app pricing
Easy and intuitive interface
Customer success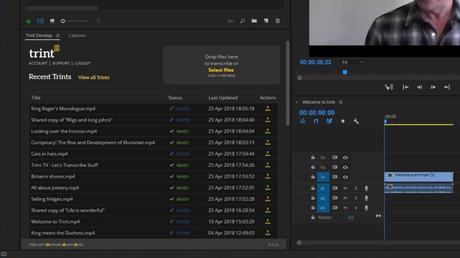 Features
Trint is a web-based automated platform for transcription. Users can upload audio and video files and transcribe them with speech recognition. Verifying and editing the machine-generated transcripts is made simple.
Uses
Upload Audio and Video Files
Transcribe Files/Contents using Artificial Intelligence
Search, Verify, and Edit Transcripts
Timing
Adjustable Timecode
Collaborate with Colleagues
Export Transcripts
Audio and video contents distribution
Trint also accepts videos recorded on the mobile phone
Getting Started
Pricing
Automated transcription.
Alignment of words with audio/video files transcription.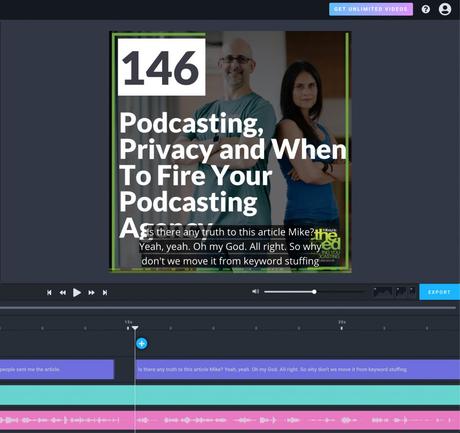 Uses
Headliner helps create videos for a blog, Facebook, podcast promotion, radio show, Instagram post, Twitter, and Youtube.
Features
Getting started
Pricing
Creating and editing short video clips for social media, marketing, and advertising.
Cameleon Live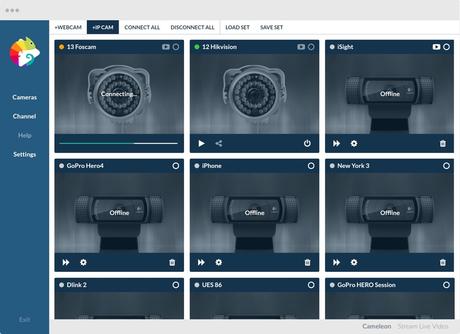 Features
The building, testing, and deploying products are faster with the WYSIWG editor. Easy to implement and collects analytics automatically.
Uses
Getting Started
Pricing
Audience Segmentation
Contextual Guidance
In-App Training
Multi-Language
Self Service Tools
Surveys & Feedback
User Onboarding
The early bird offer costs $29.90 and helps users to stream their videos live on YouTube and Facebook using your iPhone/iPad
Live Caster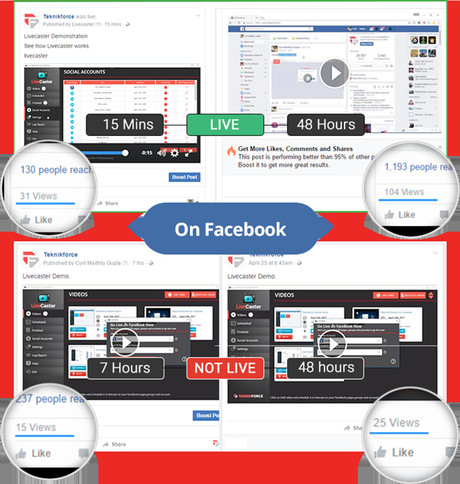 Features
Uses
Live Caster enables users to live stream multiple videos simultaneously, making it easy for marketing teams to live stream videos effortlessly.
Getting Started
Improved rankings
Increases audience engagement
Pricing
Add a video, make the changes, and publish on multiple social networks.
Features of Promo.com
Promo.com is a cloud-based software that enables users to create a video for digital marketing. Promo.com helps users create video ads to promote the user's products/ services, improve brand awareness, increase traffic & engagement, and reduce cost-per-click. Invideo is a video maker that offers pre-made templates, automated voice-overs, 24/7 support, and much more to create professional-looking videos. Fleeq is an excellent choice that helps users to create short training videos in just a few minutes, track, localize, embed, and optimize videos in a few seconds.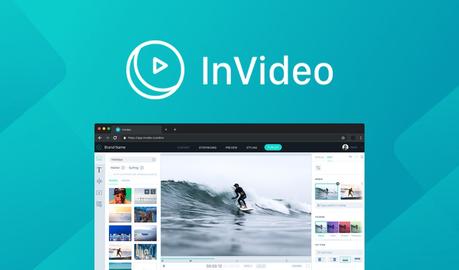 Features of Invideo
Online video templates
Royalty-free images and music
Online video/ ad maker
Photos to video maker
Social media calendar
Free collage maker
Image resizer
Facebook video covers
Facebook ad budget calculator
YouTube money calculator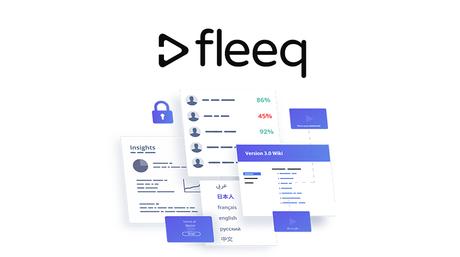 Features of Fleeq
Uses
Getting Started
Pricing
Promo.com
Invideo
Animation
Collaboration Tools
Customizable Branding
Drag and drop
Media Library
Privacy Options
Social Sharing
Templates
Text Overlay
Video Capture, creation, and video editing
Voice over.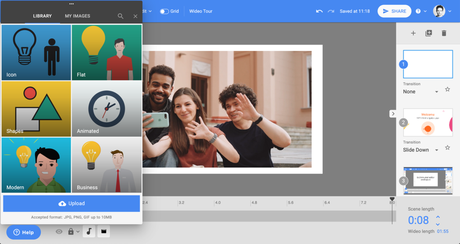 Features
Uses
Getting Started
A web-based video creating platform enables users to add animations, adjust speed, and maintain lower costs.
Pricing
Download videos in the MP4 format and share them on Youtube and other social media sharing.
Kinemaster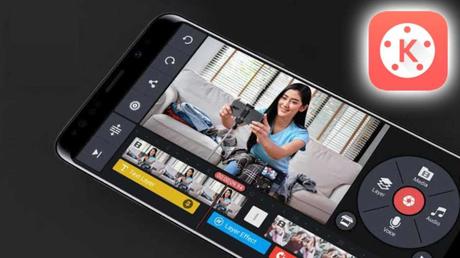 Features
Uses
Getting Started
Kinemaster is an excellent video editing app that is compatible with android and iOS devices. Kinemaster offers some of the best features that enable users to create high-quality videos. Users can also share their videos on platforms like Youtube, Facebook, and a few others, making it an excellent choice for professionals.
Pricing
Start with an empty project
Create a video and add themed elements
Movavi & Filmora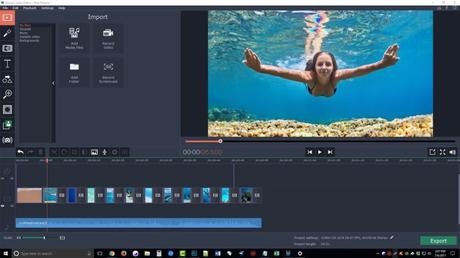 Movavi Features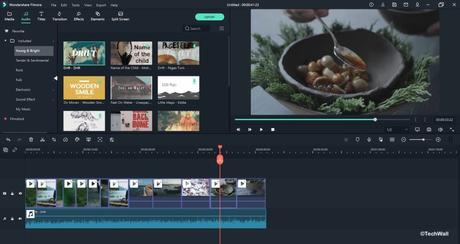 Filmora Features
Movavi Uses
Filmora Uses
Movavi is an excellent video editing software that enables users to edit videos with effects. Videos like pop art, cinematic footage, travel videos are all created with the help of Movavi. Filmora is another video making and editing platform that helps beginners and professionals to spin professional-looking videos effortlessly. Green screen effects, layers, audio editing, and many other features offered by Filmora makes it a hot favorite for freelancers/ influencers looking to create videos for youtube marketing.
Getting Started with Movavi
Complex layering
Fast video rendering
Getting started with Filmora
Add media files, split videos, delete unwanted parts of the video, apply effects, and smooth transitions.
Add titles, adjust the audio track, save your movie project, and export the finished video.
Go to the website
Click on the create a new movie icon
Choose the easy or full feature mode
Choose the templates
Add effects from the menu
Export and share
Movavi Pricing
Filmora Pricing
Interface: the interface is simple. Click on the section you're interested in from the side menu, then select the lesson/topic you're interested in learning more about, and you can reach the page where the lesson resides.
Social Blade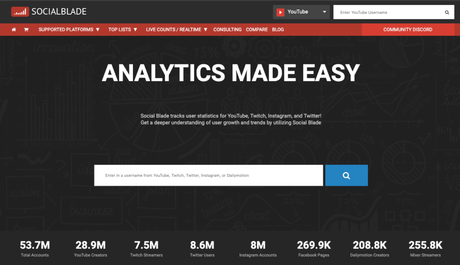 Features
Uses
Users can access the public database with advanced technology, global analytics for brands, live streamers, and content creators. If you are a brand/ individual looking for Youtube marketing, then the social blade is a great tool.
Getting Started
Pricing
Detailed analytics
Monthly performance comparison
Conclusion
Every aspect of a business has gone digital, and it is only fair for the marketing teams to follow. A variety of social media networks work well for marketing purposes. It is no secret that the videos are more powerful than written content and have opened up tons of opportunities for businesses to create a youtube channel and post visual content through the youtube video for youtube marketing purposes. Whether it is to make sure that the brand/ influencer stays in touch with their audience or improve their brand awareness, conversion, and lead generation through the youtube content, youtube marketing enables you to optimize your videos.
Video marketing involves creating and editing tons of videos for various purposes like ads, tutorials, descriptions of products and services offered, and many others.
These youtube videos are perfect, professional-looking, and require users to get started to use video editors. Video editors for youtube channel/ youtube marketing offer tools to create and edit videos. They also offer many other features that encourage viewers to comment, create a video with the right keywords, titles, and descriptions on the social platforms that enable the video to rank high.
It means you need a video editor app that helps you create, edit, and publish video and need an app that helps you with the right keywords that help make your video pop in the Youtube search. Keywords, titles, and descriptions play a vital role in video marketing/ Youtube marketing. A video with an SEO title and keywords embedded into it will pop up in the Youtube search or search engines like google. Features like pre-designed templates, drag and drop, Animation, subtitling, and a few others help businesses make a professional-looking video.
The features like channel audit, trend alerts, stats bar, SEO keywords, and a few others enable better outreach to the right audience. It also encourages the viewers of the videos to leave a comment, helps you to optimize your videos into other forms like a blog post, podcast, etc., to reach more people/ viewers to take a look. Marketing on Youtube covers a more significant percentage of viewers. We have discussed some of the best video editors, their features, uses, pricing, and how to get started with them in detail. These inputs offer detailed research that helps individuals and businesses make the right decisions regarding which provider to choose.
Questions asked while looking for Youtube Marketing: