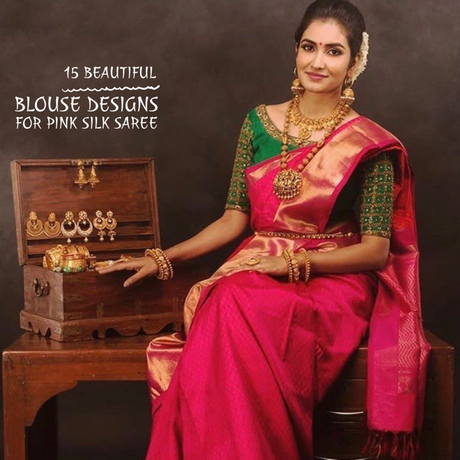 Silk sarees are one of the most versatile pieces of a women's wardrobe. A women must have one or two silk sarees in her wardrobe. And silk sarees are one of the most elegant sarees. They look great on women of any age bracket and also look quite glamourous for each and every occasion.
Pink is said to be every women's favourate. And a pink silk saree is a must have in every wardrobe. And since the trend right now is to wear contrast blouses. Thus, let's have a look at beautiful blouse designs for pink color Kanchipuram silk saree –
1. Pink  Blouse with Pink Silk Saree 
This is quite a beautiful and understated yet elegant blouse design. Here you follow the same color and even shade of pink similar to the saree. What you need here is the studded pattern on the blouse. This will amp up the blouse and look quite stylish.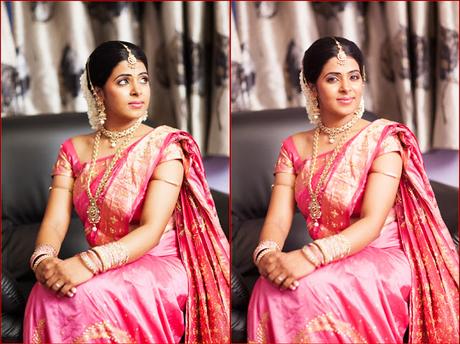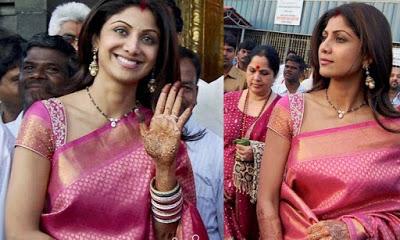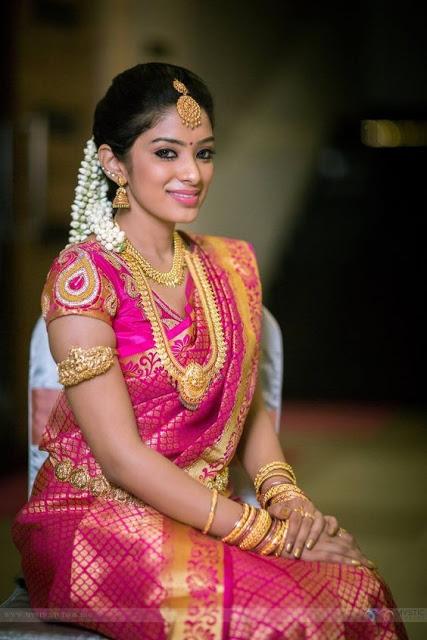 2. Pink Wedding Saree With Long Sleeves
This is a styling tip for pairing similar color or even contrast blouses. What you need here is that, if you saree has dense work then go for a blouse with few work and vice versa. This is how you can pair print on print together. And the same styling tip is followed here. Since the saree has denser designs and lines then you should opt for the rich yet few work blouse.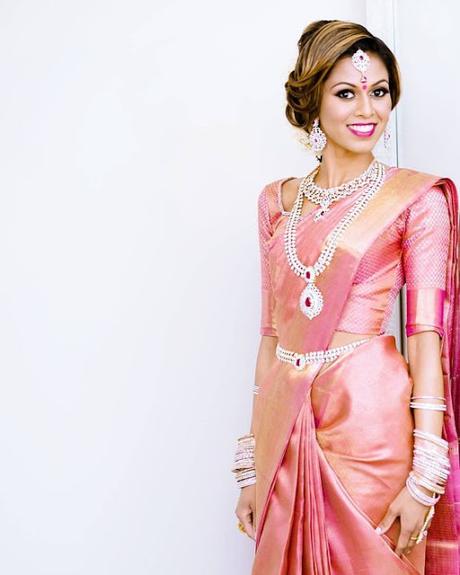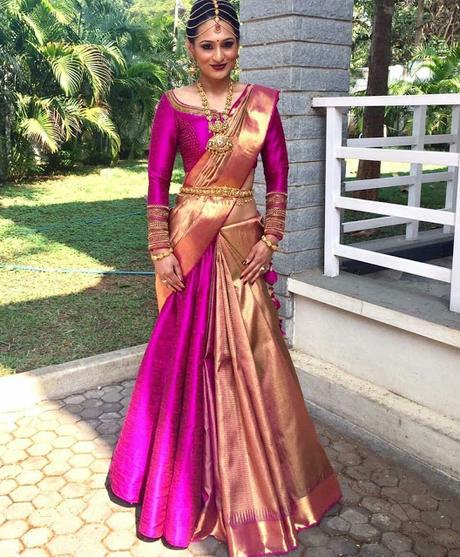 3. Jal Work Blouse With Pink saree
This is a quite interesting work on the blouse. This design and pattern looks good when you are wearing a simple pink saree and you want to glam up with the blouse. Also, try for some ornamental pattern on the blouse. They will look great together.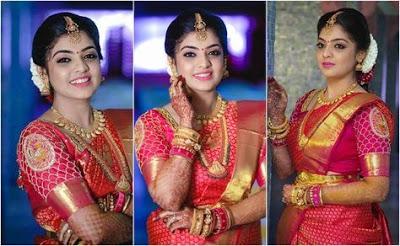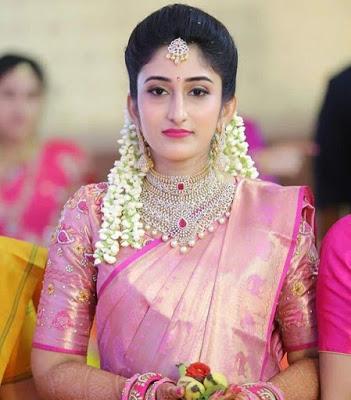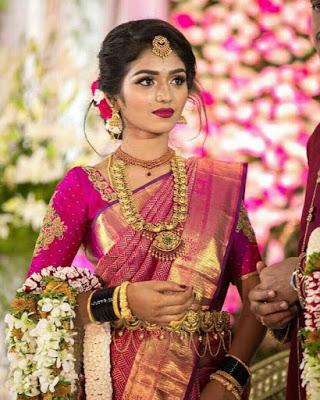 4. Pink Wedding Saree and Orange Blouse
Pink and orange looks great together. This is such a bright combination which will brighten up the entire look.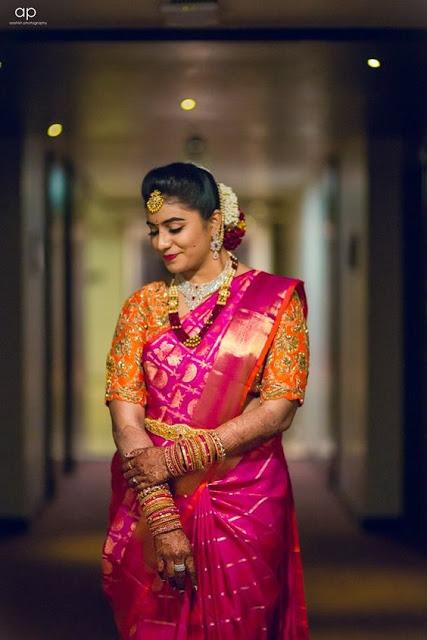 5. Pink Saree and Golden Blouse Design
Pink and golden are a match made in heaven. This look great on different occasions and copper also looks great with darker hues of pink or magenta color. If you want to give it a simple yet versatile look then keep it plain.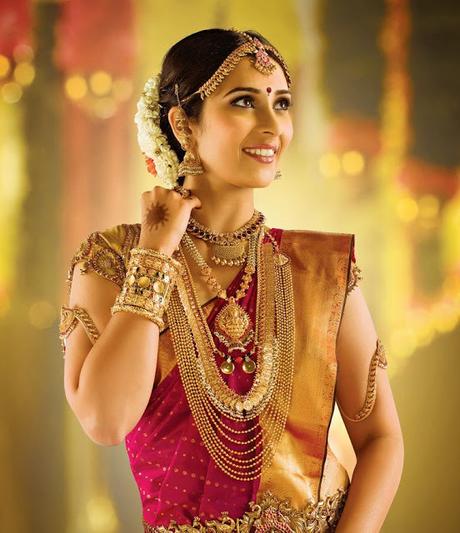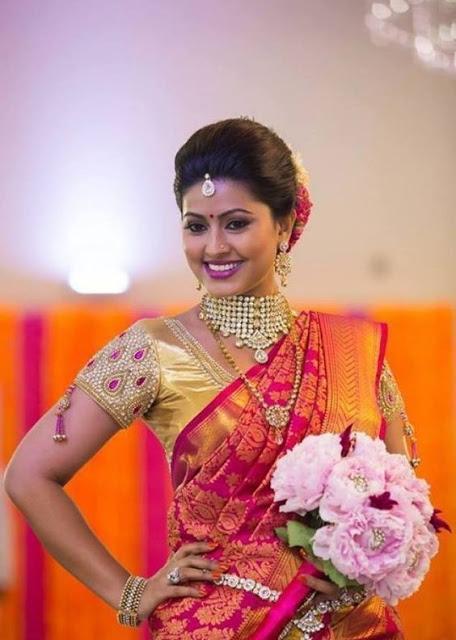 6. Pink Saree and Yellow Blouse
Another bright and happy combination. This is perfect for day time. You can pair yellow ornamental blouse with your pink saree to glam up the entire look.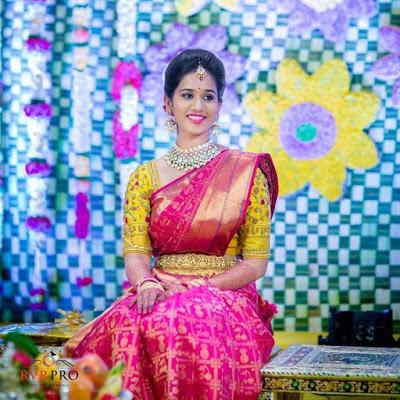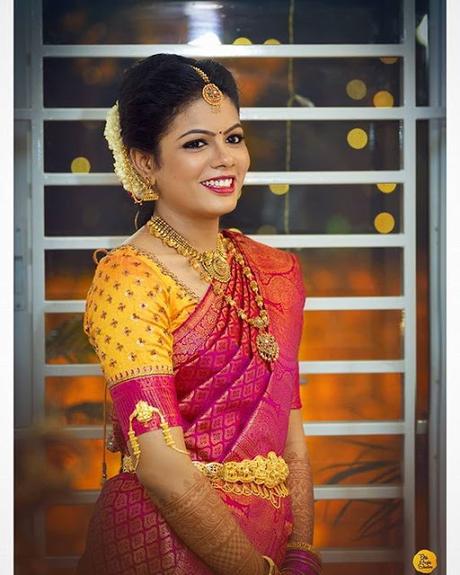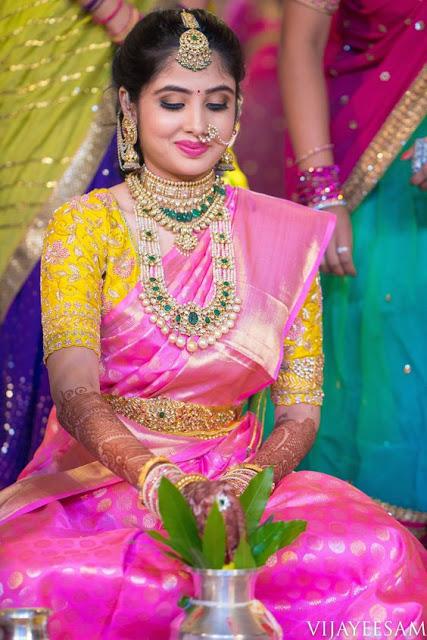 7. Pink Kanchipuram Saree and Green Blouse
 This is another traditional combination. You can opt for dark green color with your dark pink sarees. And similarly opt for light green color with similar light pink saree. They look quite great and are perfect for both day and night time functions.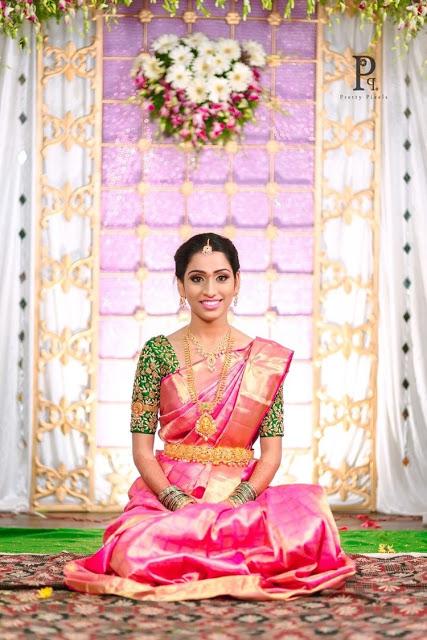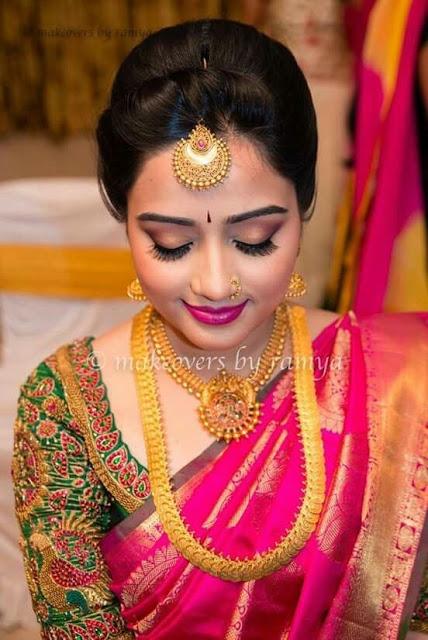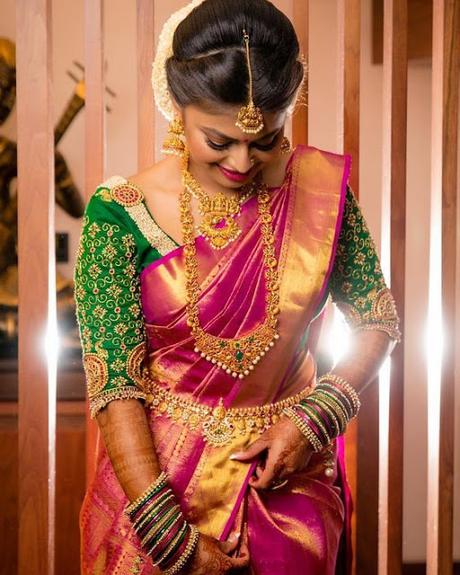 8. Pink Silk Saree and Purple Blouse
 Pink and Purple are perfect understated combination with silk saree. They look quite great together and are stylish as well.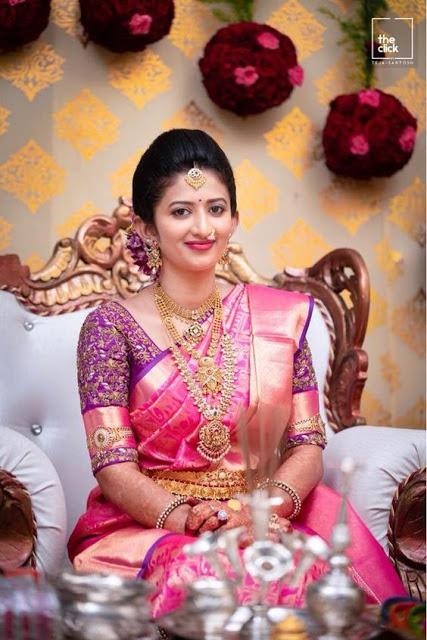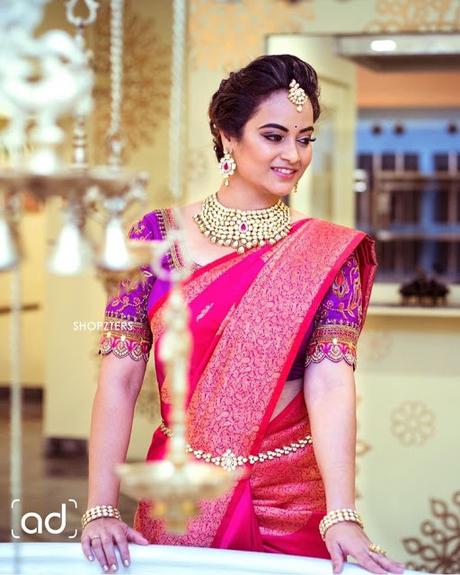 9. Pink Saree and Royal Blue Blouse
This is such a brightening and color perking combination. This looks great on different occasions and is perfect to be worn under different functions as well.