Yes, you could say that living and working overseas is my 'Aesthetic' without a doubt! So with this currently closed border situation for now, this 'Reverse Culture Shock' ain't no joke! I'm ready to let the United Kingdom go, ready to paint the whole town 'RED!' With these winter nights setting in, the closed off mood with having to stay indoors isn't a mood! No, I don't get it?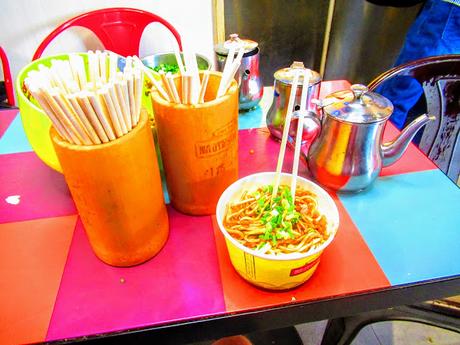 Returning to Wuhan, China will be one of my top priorities once life takes me back to the Middle Kingdom, there's unfinished business that I need to take care of! Having lived in Wuhan for two years from 2015 to 2017, once I saw things transpiring during early 2020, well I felt a personal connection towards things. I have been monitoring the situation and know that when life allows me to revisit that Hubei city, I will have a chance to skim past those places that made the news headlines, some of them I had passed through before. People just didn't get it, they were trash-talking about a city, one which they had never visited nor had any idea that it even existed before the Pandemic came to be. How can people be so uninformed and ignorant? Well they are! For me, you have to visit a place before commenting about it, how can you make such an observation from online articles and TV news reports? I'm done with people being racist, even more so I am done with Pandemic motivated racism against people of East Asian heritage! Oh, I need 2023!
2018 took me back to Wuhan for a weekend before I boarded my Cathay Pacific Manchester bound flight. The whole period had been quite full on, for me to cut loose from those stresses and make my peace with '武汉市/Wuhan', well that felt correct! Staying in Guanggu near to Optics Valley Square where my apartment building overlooked. Tasting those freshly served '热干面/Hot Dry Noodles' took me back to those before payday meals, I had lost such quick access to food once I first moved to Beijing, it was a full circle moment! For me, a 2023 return to visit Wuhan for the weekend will definitely see me revisit '东湖/East Lake' and a walk along the '长江/Yangtze' near the 'Flood Protection Memorial' because I'm ready to return. I want to take those new '武汉地铁/Wuhan Metro' lines, taking in the newly constructed 'Wuhan CBD' because that 2018 visit was chaos and so much as changed since I initially departed in 2017. A visit to '盘龙城遗址/Panlongcheng Ruins will be firmly in my planned Hubei return. Perspective is golden!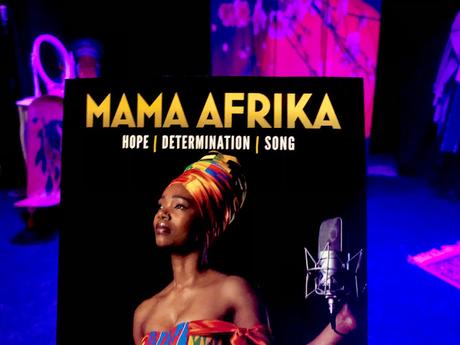 Returning to the U.K was never part of my 2020 plan but the universe and other powers saw me put those plans on hold, although in the wrong part of the world, I have made it work! As Lockdown three lifted, the chance to see some theater became a real possibility. Getting to the Pantomime at Wolverhampton's Grand Theatre allowed me to be within a U.K theater setting, that 'Cinderella' show was my first since seeing 'Frozen' on Broadway in the USA! Beijing took me to one Drag Brunch and showing of the Peking Opera, I know that I need to realign my priorities and make it over to Shanghai to see a show once I'm back in the Middle Kingdom. Whilst in the U.K this time round, I forged ahead to embellish my newly branded 'It's Showtime' blog series. Booking tickets to see 'Death Drop' at London's Criterion Theatre in March 2022 had to be done! 2022 would be my year, or at least it would feel freer than 2020 and 2021 did! There's no business like show business, there's no other place like the theatre! Another show?
Birmingham became a place to run to for some culture, booking shows from November 2021 right through till September 2022! Seeing my first show at Birmingham's Crescent Theatre in November was a much appreciated birthday treat gifted to me, 'Garvey' educated me! February 2022 took things to Birmingham's newly reimagined, catch a culture-filled showing of 'RUSH - A Joyous Jamaican Journey' impressed me much! Bringing Strictly and South Africa together at Birmingham's Alexandra Theatre felt correct, 'Johannes Radebe' brought pure joy to the stage! Keeping with a South African vibe, Birmingham 'MAC' showcased 'Mama Afrika', schooling me about the story of exiled South African songstress, 'Miriam Makeba'. A cheeky Drag show? Yes, with the chaos I was able to U.S Ru-Girl heavyweights such as 'LaLa Ri' and 'A'keria C. Davenport' in Digbeth, Birmingham. Certainly, this Pandemic situation and thereafter hasn't hampered my quest to seek culture and art, regardless! Moulin Rouge, who? Not the musical, P!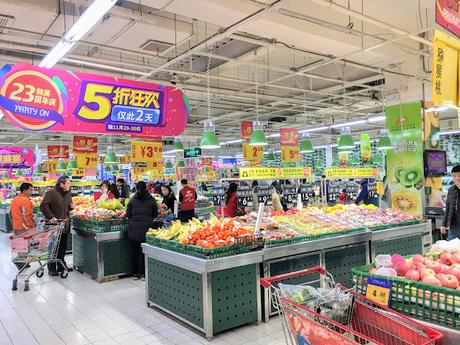 During 'Part 1' of this 'Reverse Culture Shock & Me' blog series, I touched upon the stark changes I have encountered since being away from the land of Apps and convenience. Of course, being back in my home country has allowed me to find such home comforts without having to troll the internet and wait for lengthy periods. Sunday Trading Laws for me, well that early seventh day closure of all retail in the U.K has really been my biggest bugbear, sure it continues to be! During the Lockdown, well it didn't matter because the supermarket was the only place to go, as things have reopened it makes me miss those regular operating hours I had become accustomed to in China. Most people work Saturdays, so then their Sunday tends to be a shopping day, that was the scene for me when I lived in China. The Carrefour in Wuhan near my previous apartment block, well on a Sunday it would be open as usual as if it was a Monday. Beijing also had me in the same mindset that whilst it was still the weekend, things remained open. U.K, I don't get it? 
I know that it might seem so trivial but right about now I'm over the normal selection of 'Western Foods' which are on offer at my local supermarkets. I don't want to substitute things when I cook certain meals because they don't stock certain vegetables or condiments, things are just Caucasian round here! I know that once those 'Eastern' staples will return to my weekly food shopping trips soon, I will maximise their use! As mentioned one hundred times before, it's all about perspective. Like, don't get me wrong, there's nothing wrong with a fry up on a Saturday morning or a boozy Cadbury's Cocoa hot chocolate on a Friday night and for those I'd either have to find an imported section in the supermarket or go online. I absolutely have appreciated those snatched boxes of Oolong Tea from my online source, also visits to China-towns have helped me find certain items. I won't miss Sunday closing times at 4:00 P.M. and in the same breath, I won't miss the blandness. Wumei Supermarkets, only now do I appreciate you! Life!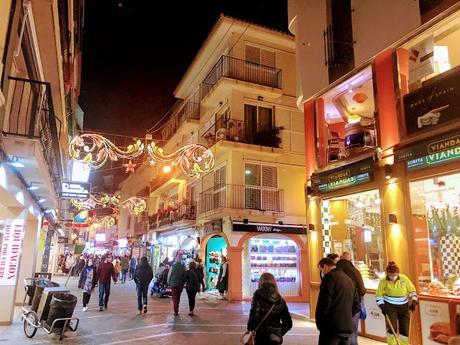 Real talk, I get why we in the U.K close ourselves in our homes during the colder months but why do those on the continent have all the fun? I mean with eating outside and enjoying nighttime walks, there's something quite sophisticated about taking a stroll out during any given evening. I'm not saying it has to be a session, I miss going for street food instead of cooking some evenings. I used to eat out all the time when I was in Wuhan, I fortunately lived opposite a pitch where a street seller would sell fried food for a cheap price. I found all sorts and honestly it was nothing like the 'Hipster' mess they call street food across the U.K. Even when I went to Spain in January 2022, the temperature sure dropped after the sun had set, people donned their coats and made use of the outdoor heating outside restaurants and cafes. I loved that sense of activity as the nighttime closed in. I hate how we close the curtains on the day, everyday! I'm not asking for a whole night market but something, even a little! Why keep it for Christmas? No, no! 
There's nothing like a good night out on the town that ends with a slice of something from the streets. I loved the street food scene in Chongqing in southwest China but when I say 'scene', I do not mean the 'Box Park' messes that we see in England. No! Those nighttime bites wouldn't cost me the earth, quite literally I was able to eat like a king on a slimline budget! Beijing offered certain late night venues, I remember having a feast of skewers after leaving one of my '工人体育场/Workers' Stadium' nightclubs. 'Reverse Culture Shock' ain't no joke, I'm no stranger to a bit of 'Culture Shock' but lets just keep it that way, for real! I know what I want and I'll get back to those things, I have found that letting it all out can feel really good, liberating for sure! Some people like to stay in their lane at home but for me, being back here has had me looking for that 'Fire Exit Door' from day one! Blandness isn't my thing, I need to be out in the world, this part of the world doesn't bring that flavour! A blog series like this? It helps me process such things! Yes!
Get Those Fire Exit Doors Open! 
Desperately Seeking Adventure