This Rona business really hasn't impressed me much! Part three of this blog series will be published from England, movement hasn't been made. So, what's the latest drama been? Ah, those summer days out of lockdown were much sweeter with our country reopened. Another lockdown? Best believe this, I am tired of this foolery! My year has had enough twists and turns!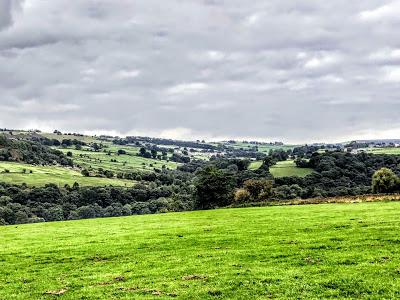 July 4th was hailed 'the end of lockdown' as the pubs and non-essential retail reopened to the delight of all. Needing a serious glow up moment, I had my haircut and beard trimmed because that lockdown mess needed to get gone! I would be seeing my Brother, Sister-in-Law, Niece and Nephew for the first time in months, I was beyond excited to see them! It was a really lovely stay, at that point they had grown a lot! My Niece wouldn't stop speaking, she had most certainly found her voice! Meanwhile, my Nephew was trying his best to walk, he was most certainly on the move! Things hadn't moved with a certain Far Eastern project, I knew that things would improve but I found it really difficult to see people from the WeChat groups make it back to that East Asian country! I noted their behavior because I knew that gratitude and mindfulness would be applied when my time would find me. 2020 has pushed and continues to, I have had my eyes opened and I now see more clearly than I did before this pandemic ransacked my life.
Pre-lockdown, I had managed to reach Nottingham for the night to see the sights that I had wanted to see. I also wanted to discover Gloucester and Sheffield but the lockdown put an iron curtain over those plans, fearing not I bided my time. I managed to get some trains tickets sorted, leaving a very quiet and socially distanced Birmingham New Street I was able to have a great yet drizzly day in Gloucester. I loved the cathedral, I gained perspective as I gazed at the Historic Docks and I found more out about the origins of Beatrix Potter's own Peter Rabbit. Feeling freer than I had in months, I made that overnight trip to Sheffield happen. Taking in the Kelham Island Museum, rolling Yorkshire countryside and the city center during my first day was just the tonic! The second day spent in Sheffield I had a lovely walk around Victoria Quays, walked around the Antiques Quarter where I saw some red brick houses and enjoyed a delicious afternoon tea. Had life fully returned back to normal? We still had to wear face-masks. Not yet!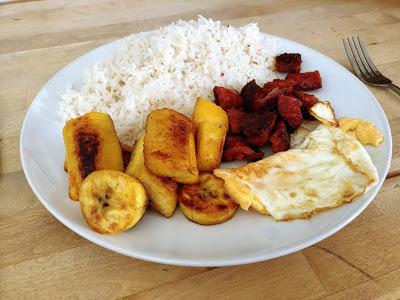 Life progressed as the autumn approached, life resembled a 'new normal' situation with specific rules that were been blindly disregarded. People were able to go on their summer holidays before the children went back to school, I hadn't been working for sometime at that point and that was getting to me! I decided to start cooking, from one meal I found myself creating another pandemic blog series. From my Puerto Rican Breakfast to my final recipe, it was a three month project that saw me learning new culinary skills in the kitchen. I used the wonder that is 'YouTube' to consult such channels that gave me the inspiration to cook such Hispanic and Pan-American dishes. My friends from the USA inspired me to cook a Peruvian dish that was followed by a Filipino suggestion. I needed a serious dose of culture injecting back into my life, 2020 had drained me of any hope of my international life returning anytime soon. Injecting the flavours of the foods, I was able to bring a certain element of spice back into my life! Oh, 2020!
Those final hotel takeaways would be the final China cooked dishes that I would eat for the year, I have really missed my Chinese food! Calling upon my Hong Kong friend, she very kindly bestowed to me, her moms own 'Sweet and Sour Chicken' recipe. During my quarantine period at my Grandparents I worked on my fourth installment of my 'Recipes With Miss Rona' food blogs, it was Chinese cooking week! Getting to grips with dishes that reminded me of the Middle Kingdom was the right thing to quell that China homesickness. My 30th birthday was fast approaching, I had originally planned to spend the weekend in Shanghai but due to geographical challenges because of the pandemic I had to reside myself to an English birthday! More about that in the next section, needless to say my parade was about to be rained on once again! 2020 has been the gift that has kept on giving, as November approached it would confirmed a second lockdown would confine us at home for another month. Of course, I carried on with my cooking!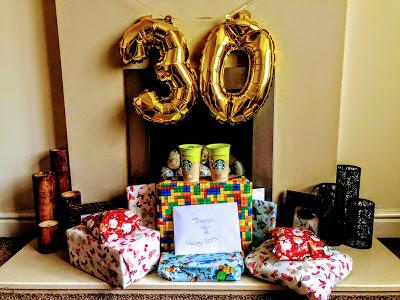 With 'Joe Public' acting like the world had gone back to normal, it didn't take a rocket scientist to see that the UK's COVID cases were soaring to a new petrifying high! 2020 has totally rocked my world, I don't have the optimism that I had back in the first quarter of this year. The announcing of the second lockdown in November 2020 didn't surprise me whatsoever, it was a relief more than anything else. The story so far this year has been one of perspective as I have mentioned several times, nothing has been more sobering than having last years accomplishments staring me in the face, my blog is to blame for that display of life. My 30th birthday was fast approaching, I had to face facts that a hometown celebration in lockdown would have to do, I didn't have any other choice! I wasn't mad, I wasn't bitter, I had the chance to have a simpler day to reflect on the successes of 2019s debaucherous Seoul overnight trip! In the end, I appreciated the time that I gained with family during that milestone celebration. Oh!
The race for a vaccine has been something that I have been watching. My entertainment through the Autumn of 2020 has consisted of research periods comprising of watching documentaries about the pandemic and the origins of the virus. To be informed has been a comfort to me, I am not going to sit here bitter, well tough that was a lie because I feel vilified! Vilified by who? There's not a single entity that I have malice towards but its been the bitterest pill to swallow, dealing with a year that has been plagued with a deadly virus and a major disruption to my China life! During that 30th birthday time, I made the best of the day without any bad feelings towards Miss Rona. I will look back at this stripped back occasion after 2020 with a feeling of gratitude because I am healthy and so is my whole immediate family. I might not have my international life back, all I can do is have faith and let destiny take me to my next destination. I guess I need to be careful for what I wish for? 2020, the gift that keeps on giving! Ro, I'm done!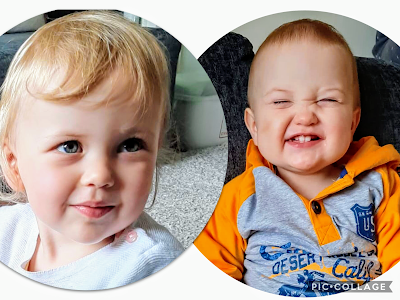 Being back in England for the majority of 2020 has allowed me to see my Niece and Nephew, it has been a blessing to have seen them several times this year! I had planned to transfer teaching companies after my January 2020 notice period had been fulfilled, the pandemic had mashed up my transition period with China's well executed lockdown placed in my way. Back in England I have been afforded many conversations with my now 2 year old Niece, she is constantly talking, singing and dancing! My Nephew has grown up a lot! I last saw them in December 2019 after I had flown in from NYC to England to see my Nephew's first Christmas. During that 2019 winter holiday my Nephew was still a small baby, I have now been able to see him walk and run during this period that has been throughout 2020. Time spent with them together has been priceless, they are my life and I love them more than words could ever explain! 2020 has been awful in many respects but it has allowed me to come back home unexpectedly! They are just delicious! 
Seeing all of my immediate family has been a blessing, it wasn't something that I was expecting to happen for 2020. I had returned home for both Christmases during 2018 and 2019, I had said to my family that 2020 would be spent without a trip back to England. How those predictions changed! Throughout 2020 I have been able to spend valuable time at my Grandparents house, life pushes us into our rightful paths. In the here and now, I am trying to look to the future even though these have been dark times. Through these dark times, on the 2nd of December 2020 it was to be that Pfizer had their vaccine approved for us to use in the United Kingdom! I won't have the chance to have this vaccine for a few months yet but I am ready and more than willing to pay good money if I have to, my future depends on being in the international domain. In the end as 2020 expires, I feel my life has been reset. I look to 2021 with a sense of caution and carefully laid optimism because my life could be worse! Category is... global vaccination rollout!
2020... Never Again! 
Joseph Harrison