The final few months of 2020 were less than ordinary, Miss Rona made the U.S elections a tad more challenging, but a change would come! Before Big Ben chimed, it was secured that the UK would have two vaccines approved by the MHRA! Christmas was under Tier 3 restrictions with Tier 4 catching us before New Year's, don't tell me a third lockdown will be on the cards? Rona!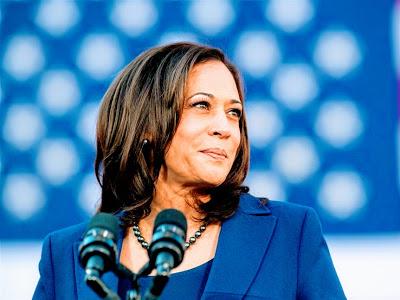 This '2020' title might seem belated but I wanted December's blogs to keep to a more positive tone, celebrating my American holiday from 2019 seemed like the perfect theme. Yes, we had Christmas and frankly I was not in the mood to analyze how messed up my world stood at that time, well as it continues to be! Fearing not, I'm currently raising a glass or two bottles of red wine to Miss Rona and her continuing impact that she has had on 2020! Anyway, across the pond before the annual Thanksgiving holiday in the U.S.A it was all popping off! Their dear leader had ignored the science and had encouraged his faithful followers to run around with their Trump realia, not to follow the mask mandate and generally spark more political unrest in the so called land of the free! The UK has its own Karens and Kevins, they can call me woke because I'd rather be that than fast asleep! Most American's got their mail-in ballot votes in, those voters wanted that toxic Mr. Trump packing his things into a U-Haul truck before Jan '21! 
Now, when I was in Boston for the weekend during 2012, I was approached by two women who were doing a survey. I was asked if I would vote for Obama? I couldn't because I wasn't an American! Election night came and it was electric, the failings of the current administration had been evident as the death rate had skyrocketed in the USA, I was hoping for a Democratic Biden & Harris win! The election wasn't just a domestic U.S issue, the administration at the time of the election had stirred some things up, a change needed to come! Kamala Harris, the first female Vice President will prosper as her colleague, Joseph Biden stood as the only opponent that stood against DJT. Of course, 45 contested the vote as the ballots were recounted for no damn good reason, get packing! Taking to his Twitter account, Trump had Twitter policing his tweets for authenticity. Biden and Harris made their way through to pandemic to carry out responsible drive in style rallies, where as the Republican candidate had super spreading affairs. M, Be Best!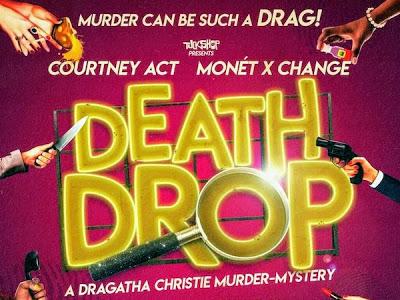 Finding out that filming for 'Rupaul's Drag Race UK' had stopped in March 2020 was enough to push me over the edge. Rupaul and Michelle Visage had only just passed through their quarantine before the UK went back into lockdown. I was put ease to hear that Series Two had been filmed, the break in the production gave the series some edge. In the meantime I had 'All Stars 5' to keep me going through the Summer but as the Autumn and Winter arrived, I needed more! For my birthday I was gifted one year's subscription to World Of Wonder Plus (the Gay Netlflix) so I could immerse myself deep into 'Drag Race Holland'. Reading the subtitles took some going but I found it really endearing and useful to remember the trademark catchphrases that 'Fred Van Leer' would say as the main judge. Envy Peru gave me the essence of my sister 'Fiorella' because both Peruvians had traveled to a second country and had worked damn hard! Canada's Drag Race in the Summer saved me! I lived for the French Canadian, Ms. Rita Baga!
In the midst of this second lockdown I celebrated my 30th birthday, on a personal note I had a 'Much Betta' day than I pre-empted that I would have had considering the time. My 'Baga Chipz' themed card and 'Rupaul' video montage from my Auntie's was much appreciated! Would I ever get back to China? Miss Rona had left the Middle Kingdom apart from a few cases here or there but my calling hadn't come, I kept the faith because there's no Plan B! Out of the second lockdown, 'Ru' and 'Michelle' finished their media duties for 'Drag Race'. I had empathy for the countless out of work actors, dancers, technical staff and ushers, it was set that the West End would lift its curtain once again. 'Death Drop' opened at the Garrick Theatre before the festive period kickstarted, social distancing in tow but with no vaccine in place to full scale, it would be a great gamble for my capital city. The Drag Race's 'Vinegar Strokes' returned to her theater boards with 'Courtney Act' & 'Monet X Change' both graced the stage. Tier 4, who? Close-down!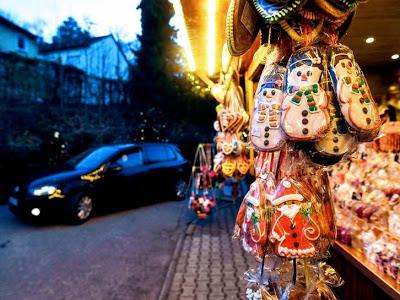 The UK and USA weren't the only countries with issues, Continental Europe fell under lockdown measures as Christmas Day beckoned. Nottingham, England had let itself down with a medium scale European Christmas Market! Pandemic or nah? Germany took back the lockdown, keeping with the holiday spirit it kept things sensible. Several drive-thru Christmas Markets were fashioned to combat the rise of the virus, they still knew how to celebrate responsibly. Whilst the USA voted, New Zealand had declared a state of 'COVID FREE' life since the pandemic had reached the shores of the North and South Islands. Jacinda Arden worked her magic, being practically perfect in every single way. The female Kiwi leader knew what to do, she kept the economy going whilst the borders were firmly shut tight! Back in Blighty, the borders remained open! November turned into December with the second national lockdown lifted it was a precarious situation, the cases had subsided but the Pfizer Vaccine had not been secured! Jesus!
German efficiency remained, most countries on the Continent remained in control of their virus prevention as the Winter neared. The Flu season had nations panicked, it was like a miracle in the night when the Pfizer vaccine was approved for emergency use by the MHRA in the UK. Margaret Keenan was the first person in the UK to receive the vaccine on the 8th of December 2020. Was it because of Brexit that the UK fast-tracked the approval of the vaccine for emergency use? The MHRA declined to agree with the dithering mess who made that statement. Was I in a prison hell? I felt like sticking my hands through the invisible prison bars, I wasn't OK! After teaching my young learners in China before the outbreak, I always championed them to express their emotions. I was feeling many emotions as Christmas approached, I wasn't OK! Back over the pond, the vote had been counted thrice and things were still looking blue! The U.S pantomime gave us in the UK something to identify with, both our leaders were crazy! Oh, life!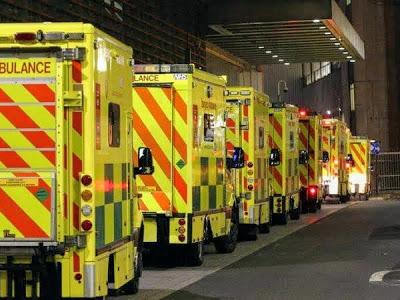 By now I had lost my last nerve back when it was warm, I'm living in some kind of bubble that just won't pop? To be fair Christmas was nice, I have been in a drunken state since Christmas Eve to New Year's Day. I don't need help, I'm going to be fine one way or another! Back to reality, the festive lights couldn't disguise the absolute terror the NHS finds itself in right now, ambulances have been treating people outside the hospitals in A&E parking bays. How will we get out of this mess? Ryanair must have known something that we didn't know before the 30th of December 2020? The 'Jab & Go' motto gave me and my parents the impression that they had the cure to get us back in the air without masks? I could take an exam on the vaccines that were produced during 2020, to my absolute joy on the same day as the briefing I saw a notification that impressed me much! The anticipated Oxford/AstraZeneca vaccine had been approved by the MHRA after the media speculation. After Brexit, the UK really needed to secure that vaccine!
All I know is that the British Government better co-ordinate well with the NHS to roll-out this home grown vaccine! For the people who have worked hard to social distance from the public who don't have no sense, it's going to be more than the silver bullet to receive this vaccine. I have mentioned that I wanted to spend Christmas 2020 in Australia, after this situation those custom officers will want my vaccination card or passport as verification that I have been vaccinated, bring it on I say! The USA has been through the mill but Gay Twitter turned those #ProudBoys into some peace-loving Homosexuals, be careful what you wish for Mr. Trump! 2020s final quarter served some serious mess, as it is well I want to look forward to 2021! I am at peace, I feel like I have the patience that I didn't have before this pandemic. I wish to resume my life with a heightened sense of gratitude because hell I had everything at my feet! Let me finish my wine, I don't know what kind of mess I might need to deal with in January 2021! Rona, Sashay Away! 
2020.... Don't You Ever! 
Joseph Harrison