As 2017 wraps to a close (thankfully), I've been thinking about 2018 challenges.  I love reading challenges.  Even though I know I won't succeed at all of them, they're a fun way to connect with other bloggers and a good way to push myself to read more intentionally.  You can find a really good list of 2018 challenges at Feed Your Fiction Addiction.
The tough part is not signing up for too many!  I look for a good amount of overlap across challenges, I look for ones I feel I can reasonably complete, and I also look for a good amount of flexibility: I still want to be able to read what I want to read.
I've posted all of my 2018 challenge sign-ups on this page, with lists of the books I hope to read.  In 2018, I plan to follow some of the challenges I did in 2017, including: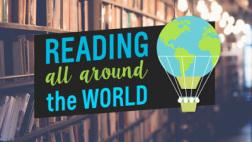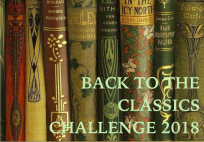 Back to the Classics has you read classics in specific categories. I did poorly on this challenge in 2017, but here's to a better 2018! My five-year Classics Club list is "expired", but of course I mean to keep reading classics.
The Book Blogger Discussion Challenge encourages posts about reading and blogging, not just reviews, which is something I always want to do more of.
The Reading All Around the World Challenge is a multi-year challenge to read more books from other countries. I read 12 in 2017 and will keep that list going.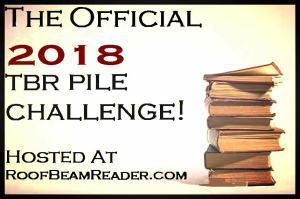 One of my favorite challenges, Roof Beam Reader's
TBR Pile Challenge
, is back.  You select 12 books, plus two alternates, that have been on your TBR list for at least a year.  I like this challenge because 1) most of my books are on my Kindle, not on my shelves (I'm a literal thinker); and 2) I tend to get caught up in new releases but forget about the many books on my want-to-read list, and often those are the best ones.  I've posted my list of TBR books on my
2018 Challenge Page
.
Here are the new challenges I'm thinking about: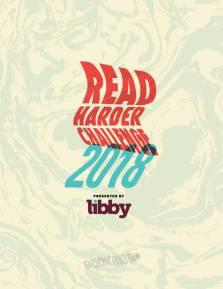 I hope you'll consider joining me on one or more of these challenges!  And thanks in advance to the hosts.  I've never hosted a challenge but I imagine it's quite a lot of work.
I also plan on continuing to read diverse authors.  So if anyone knows of a good challenge in that area, please let me know!
See my 2018 Challenges page for regular progress updates.  What challenges will you be taking on in 2018?