2017 Anticipated Countdown
Through December I am going to look at 31 films I am looking to watch in 2017, some I am looking forward to and others I want to see where the film idea will go next.
Thor: Ragnarok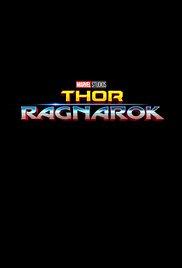 Main Cast Chris Hemsworth, Anthony Hopkins, Tom Hiddleston, Mark Ruffalo, Jeff Goldblum
Reasons I want to see
·   I love the Thor films and can't wait to see the next wild adventure.
·   How will Thor and Hulk work together?
·   Will the villain be more memorable?
Will it be successful? Marvel means money this will be no different.