2017 Anticipated Countdown
Through December I am going to look at 31 films I am looking to watch in 2017, some I am looking forward to and others I want to see where the film idea will go next.
The Equalizer 2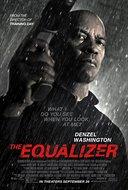 Main Cast – Denzel Washington
Reasons I want to see
·   Not much is known on this but the first film was fun as hell.
·   Can Denzel continue to kick ass?
Will it be successful? IT could do well in the Box Office but for the rest it is unknown really.