2017 Anticipated Countdown
Through December I am going to look at 31 films I am looking to watch in 2017, some I am looking forward to and others I want to see where the film idea will go next.
War for the Planet of the Apes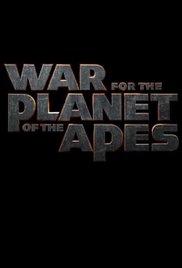 Main Cast – Woody Harrelson, Judy Greer, Andy Serkis, Steve Zahn
Reasons I want to see
·   Can this series continue to give us something special?
·   Woody Harrelson in the leading role, yes please.
·   Will the battles be on a new level?
Will it be successful? This could easily be one of the fan favourites of the year but could easily turn bad with on bad film.