Last year, I said that 2015 was a year of healing, and 2014 was the hardest year of my life. Looking back on 2016, I'm going to label it the year of change. Change is constant, and the only thing that is constant is change. If you're not changing, you're not growing, and if you're not growing, are you really living? This year I experienced more change than ever before, and really discovered who I am.
In April I was invited to do my first keynote as Trendy Techie, at the Perimeter Institute of Theoretical Physics' Inspiring Future Women in Science Conference. This was a pivotal moment for me because, though I've spoken at conferences before, it's always been through Microsoft, not through Trendy Techie. Being invited to share this journey with 200 young women was the most inspiring and motivating day of my year.
In May I went on a cultural and spiritual retreat to Rock Springs, Wyoming, and connected with my Italian emigrant roots alongside thirty youth who share the Trentini heritage. Together we left our day-to-day lives behind and spent a week in the desert sharing stories and memories. Even though we were strangers going in, we were all family by the end. Going to this retreat also gave me something I didn't know I desperately needed – a reconnection with my grandparents. We shared our culture in a new way and, for the first time, I felt like I really understood what they went through when they left their lives in Italy behind and came to Canada. Shortly after this my grandmother was diagnosed with glioblastoma, a very aggressive brain cancer. Being able to share this with her before the diagnosis brought us closer at the most critical time, and for that I am so grateful.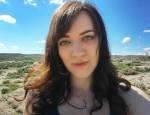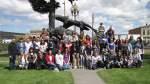 The day after leaving Wyoming, I flew to Ottawa to meet the Prime Minister. No, really! It still feels surreal to say that. I remember being in the cab on the way to Parliament Hill and the cab driver joked, "are you going to meet Trudeau?" and when my friend Kate and I said yes, he thought we were kidding. That day was like a dream, and being able to share my thoughts and concerns with Prime Minister Trudeau was another pivotal moment for me. I realized that our government is taking the youth voice seriously, and I realized how much change we can affect if we share our stories and do our part to fight for what we believe in.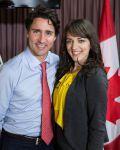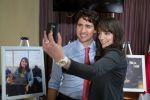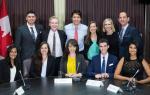 Throughout all of this, I was working in my old role as a Content Developer at Microsoft Learning, teaching Windows 10 UWP app development on edX.org, and studying full time at Dalhousie University, pursuing my Bachelor's degree. I had planned to move to Seattle, the Microsoft Mothership, but made the decision to move back home instead to be with family. I don't write about this a lot, but in February 2014 my mom was diagnosed with cancer, and my entire world was turned on its head. The last three years have been a battle, and moving back home was 1000% the right decision for me and my family. Career is important, but you can always find another one. You only get one set of parents.
Fortunately, a role opened up on the Developer Evangelism team at Microsoft Canada, the same team that I had worked on during my co-op terms. In fact, the role is the one that manages my former co-op position! Joining this team full time was a very exciting step in my career, and I finally feel like I am in exactly the place I am meant to be at this stage of my life.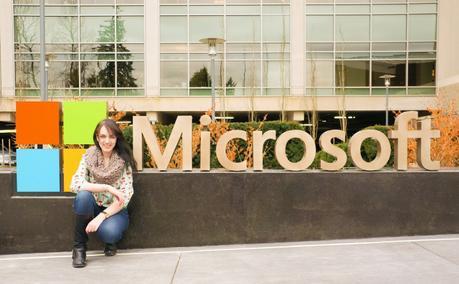 This year I also discovered the world of media from a new perspective, with a feature in FLARE Magazine online and my CTV debut discussing gadgets on Your Morning with Ben Mulroney. I won't for a minute pretend that these went by without due freaking out and warm-up rapping – I'm a pretty seasoned public speaker but still have to calm my jitters before doing media interviews or live TV! These were new experiences for me and I loved sharing my perspectives on women in tech and the "gadgetpocalypse."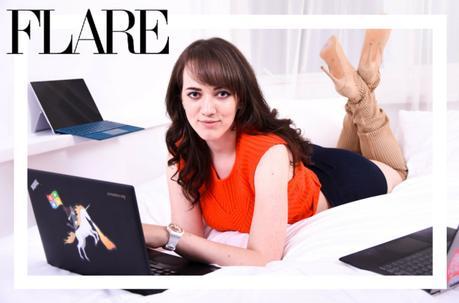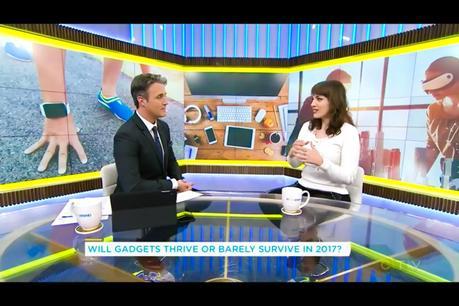 But of all things, the biggest change I experienced this year was the culmination of my academic career. After five years studying Computer Science I finally walked the stage at Dalhousie University and received my degree! Ever since I can remember, university was always a milestone I had in my vision of the future, so now having that in my past is a huge change. By no means do I think a degree is the only way to get an education, it was just the path that I took. I believe constant, lifelong learning through experience and risk can be just as valuable as formal education. But no matter your definition of education, I believe that, if every milestone in your life is a rock in the bridge of your life, education is the keystone keeping it all together.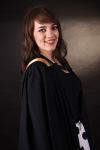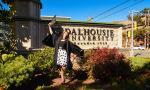 So here's to a great, if challenging, year of change! Here's to family and health, to happiness and love, and to always pursuing your passions. Here's to you. Wishing you all a happy new year and a wonderful start to 2017!
. . . . . . .