Over the past year I have seen an incredible amount of films and I have decided to share with you all which ones I have seen in what order. I am going to be doing these in groups of ten, where I will pick my favorite of the bunch and the worst of the bunch.
So without further ramblings here we go with 151 – 160:
1. Mission Impossible 2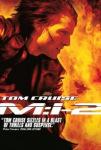 John Woo brings his stamp to the franchise with doves, motorbikes and awkward gun shooting angles. This one is considered the weakest of the franchise and is the first long hair Hunt.

2. Mission Impossible 3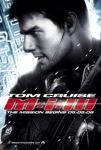 This time we get J.J Abrams step behind the camera and cut Ethan's hair off while bringing us the most personal Mission to date. Philip Seymour Hoffman gives one of the best villain performance in recent years and the best in the franchise.

3. Mission Impossible 4 Ghost Protocol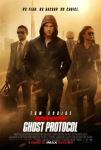 Brad Bird comes in for the fourth installment of the franchise and long haired Hunt again. We get the amazing scenes and with one of the most amazing stunts in the series. This could be my favorite in the franchise.
4. Dark Water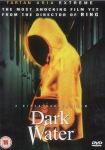 The original Asian version of the film where a single mother gets haunted by a ghost in the apartment building she has just moved into. A good horror film that really builds up the scares.
5. Shutter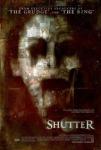 This is actually the American remake with Joshua Jackson that works really well and has a truly haunting end scene. Wrongly slammed but solid at best.
6. The Hobbit 3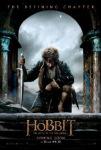 Last chapter of book, boring didn't know what was going on.

7. Skin Trade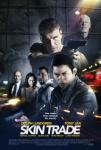 Tony Jaa and Dolph Lundgren team up to take on a group of people traffickers who have made things personal. This is one of my favorite action films I saw this year.
8. Avengers Age of Ultron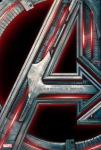 The middle chapter of the mega superhero saga that offers very little new but will keep the popcorn fans happy. I personally am getting tired of the superheroes always winning and I want something new.

9. The Darkest Hour
Four friends find themselves in the middle of Russia during an alien invasion that can only be identified with electricity. Smart idea that really works even with its small cast.

10. Darkness Falls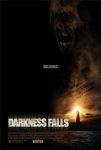 The tooth fairy comes but she isn't after teeth she is after souls. A good little horror film that really uses the scares well.

The Best – Skin Trade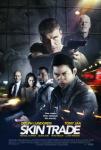 While I do enjoy the later Mission Impossibles I have seen them before I found this one was such a great first watch.

The Worst – The Hobbit 3, Boring.