At the beginning of January this year, was the People's Choice Awards that was held in the Nokia Theater in Los Angeles, where the best was chosen for categories in movies, television, and music. Just like the title suggests, the people were actually the ones to vote. Celebrities took to the red carpet, some in award-winning fashion, and some not even nominated for that category.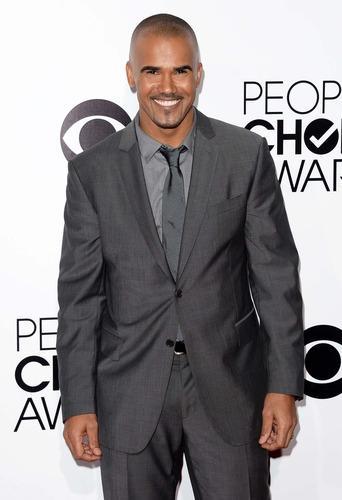 First up is Shemar Moore. He is one of the lead actors in the drama series "Criminal Minds". The suit that he selected to wear had to be one of the worst outfits that I have ever seen him in. Shemar is a muscular guy and this baggy, grey suit does nothing for him at all. It hangs weirdly on him, making his shoulders look slouchy and the trousers look high waisted. I am all for the color grey, but Shemar needed to have the jacket taken in around the waist and arms to give his body a little definition and maybe a little brighter color or pattern added into the mix.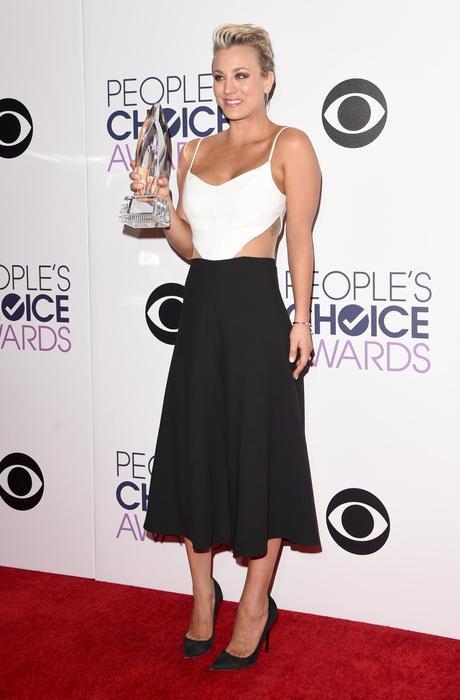 Next, in the fashion fail category is Kaley Cuoco Sweeting. She plays Penny in the hit comedy series "Big Bang Theory". She has a very fit shape, with broad shoulders, defined arm muscles, and a slim waist, but her gown choice is questionable. The white top of the gown kind of resembles a bathing suit top with the spaghetti straps and the side cut outs that got sewn on to a plain black skirt. Being a young, good-looking woman, I think she could have made a more chic choice.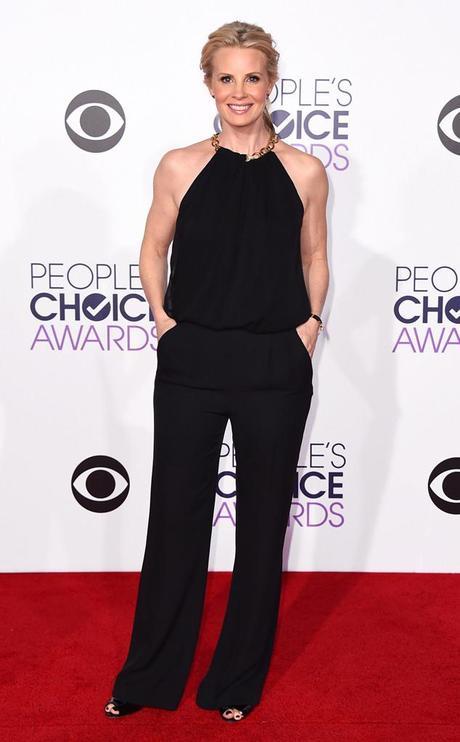 In the fashion winner category for the women was Monica Potter, who is one of the actresses in the T.V. drama "Parenthood". She is wearing one of this year's hottest retro items: The jumpsuit. It was popular in the 70's and 80's, but has recently made a resurgence in women's fashion. I like the simplicity of the all black fabric, the bloussant waist, and wider leg. The halter top styling is also a great look, however I think that Monica could have used a little bling with some sparkly earrings and a bracelet.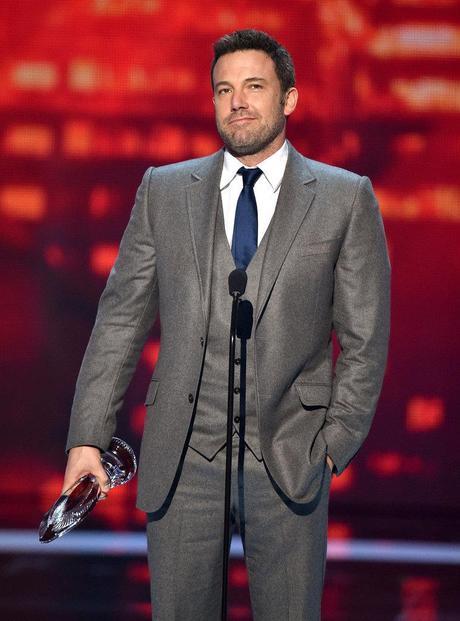 Also, in the fashion winner category is Ben Affleck. As he collected his People's Choice Award on stage, he looked quite handsome in his nicely tailored, charcoal grey suit, crisp white shirt, and bright navy tie.