On April 12th of this year, The Nokia Theater hosted the MTV Movie Awards. This awards ceremony had an expanded selection of categories, as opposed to the usual "Best Female Performance" and "Best Male Performance". The MTV Awards also highlighted things like "Best Kiss", "Best Shirtless Performance", and "Best On-Screen Transformation".  It was a little more relaxed than the Oscars and Emmys, but has the same celebrity clientele list.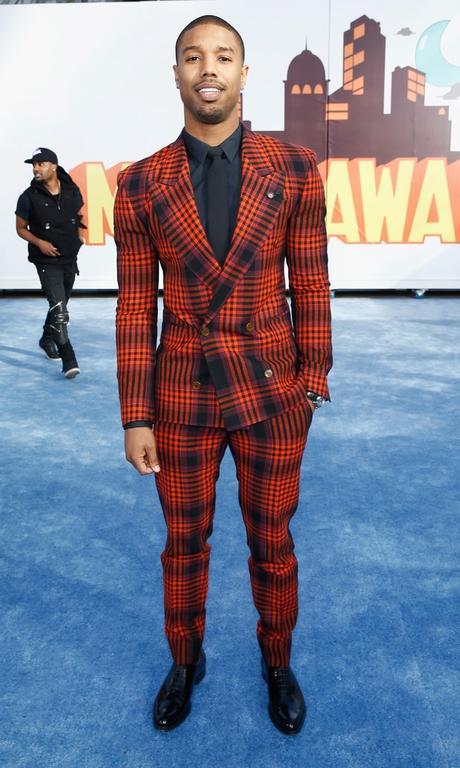 In the fashion line up at the Nokia Theater was an array of different looks, ranging from conservative to outrageous. The first guy who caught my eye, in a bad way, was actor Michael B. Jordon. I usually am a big fan of plaid, but this orange and black plaid suit was a little to "Halloween-ish" for my taste. The orange just made the pattern scream at you and paired with the black, it was a contrast that was much too loud. I did like the double-breasted style, as well as his black button-down and dress shoes as accents.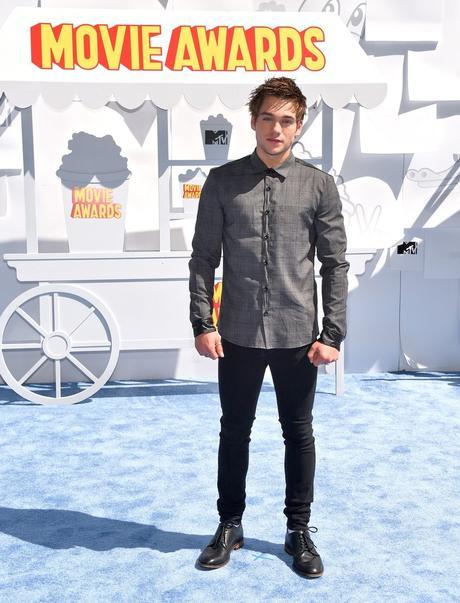 The next man in the fashion spotlight at the MTV Movie Awards was actor/musician Dylan Sprayberry. He chose the "Grey/Black" story for his red carpet appearance at the Nokia Theater. Dylan's grey, window pane button-down dress shirt left un-tucked, kept his "buttoned to the neck" shirt from being too stuffy a look and his slim-leg trousers and black oxfords kept him in the "cool" zone.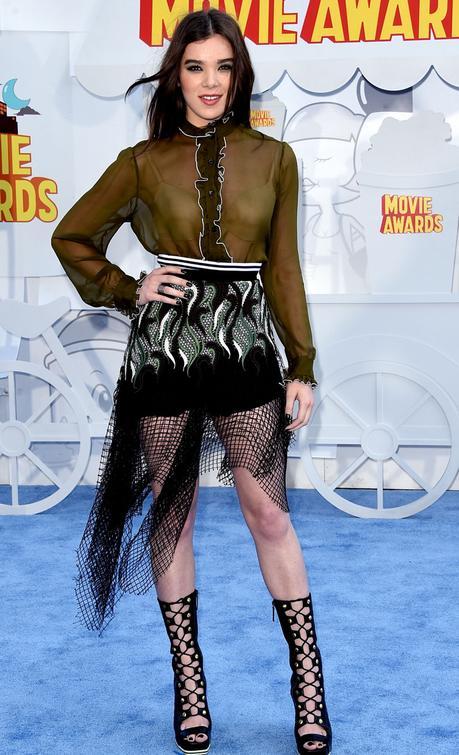 In the female fashion line-up at the MTV Movie Awards was actress Hailee Steinfeld. She took a "wild" approach to the red carpet. Hailee's edgy look consisted of a shear black top with an opaque ruffled neckline and placket, a super-short mini-skirt with a white flame-like design, and choppy black netting for the trim. She topped off the outfit with a pair of calf-length, lace-up heeled shoes. Hailee definitely had the youth to pull off this look.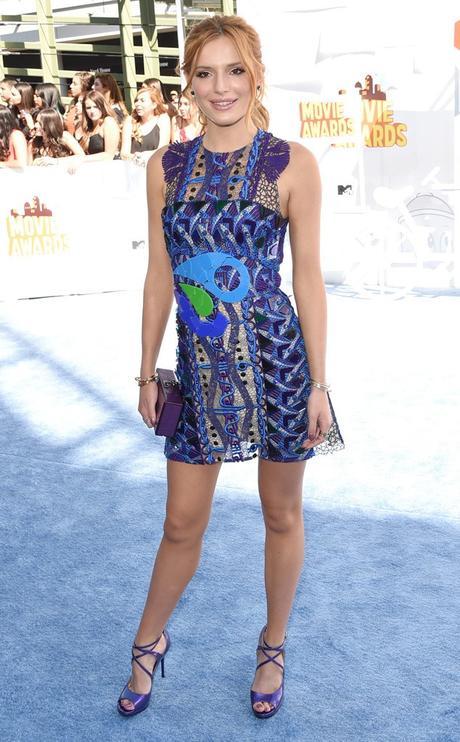 Lastly, in the fashion spot light of the MTV Movie Awards was actress/singer/song-writer/model Bella Thorne who wore this flirty, geometric mini-dress in shades of blue. It had just the right amount of sheer areas over her chest and around the edges to keep it sexy. Bella's strappy sandals also showed off her great legs.