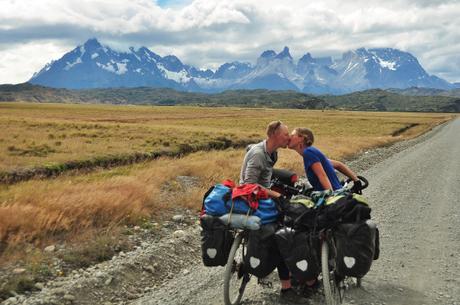 A bike packed full of food, some mountains, and a boy equals one happy girl! Torres del Paines, 2015.
This last year will be remembered by Kevin and I as a year of high highs – from cycling through Patagonia with friends to pushing our bikes up and down rough roads in the Andes – but also, one of incredibly low lows – like when ending our trip early became a reality and I cried for nights on end. 2015 was the year of South America, and all of the wonderful adventures it held, but also, 2015 was the year we began to adjust our thinking from what's most fun in the moment, to how to accomplish long term goals. It's been a divided year; a year in which we spent the first six months living in a tent, and the latter half living in an apartment. A year where we had complete freedom for part, and jobs, appointements, and commitments for the rest. A year where we lived in nature, and then a year where we were stuck indoors. This last year has also been the year we lived near family, the year Kevin and I solidified our relationship both on and off the bike, and the year we began to figure out where we want to be in the future. It's been a year of transitions, and it hasn't always been pretty, but looking back, it's also been a hell of a lot of fun.
We began 2015 in Turkey, before quickly making our way down to Ushuaia where we began the South American part of our trip. We spent six months cycling from Ushuaia to Peru, before taking a last minute flight back home where we surprised our families, and started a (temporary) life for ourselves in Astoria, OR. So here it is, our year of adventures from cycling the Andes to canoeing in our own backyard.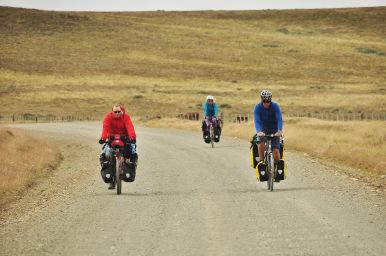 The uneven roads were mostly in good condition, though there were sections (one 70km+ one in particular) which was washboard like which was extremely frustrating and difficult.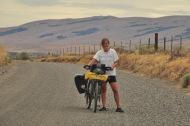 Setting off at sunrise to enjoy the whole day.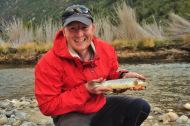 One of Kevin's many fish, Patagonia 2015.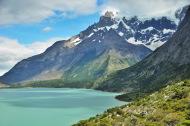 Hiking in Torres Del Paines.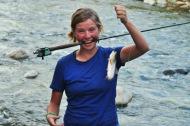 Caught my first trout on a fly!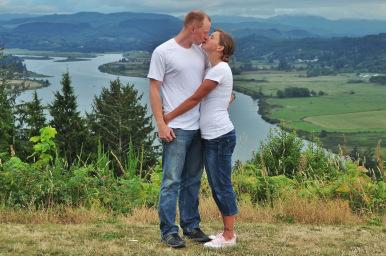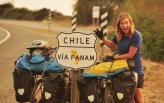 Hanging out along the highway, Chile 2015.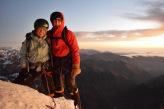 On the summit! Thanks John for the photo!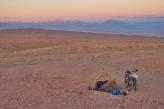 And the camping is simply fantastic!! It's the only time you are alone, truly alone, with only the bright shinning stars to keep you company. At night it cools down so it's nice and cold, which makes for the perfect night.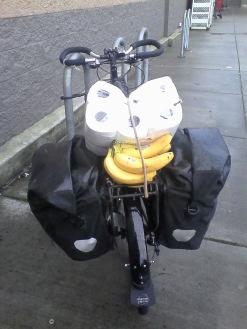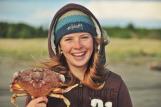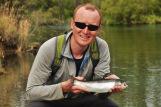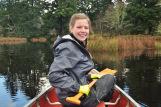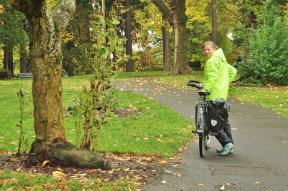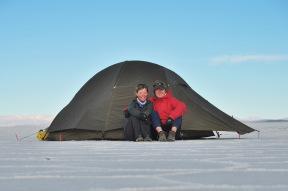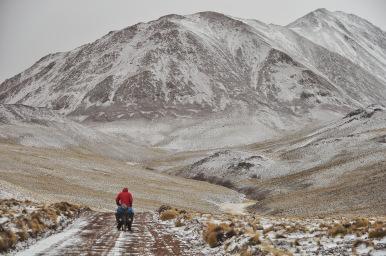 Contemplating the ride.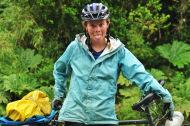 Rain, rain, and a bit more rain, Argentina 2015.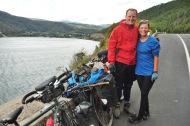 Kevin and I outside of San Martin.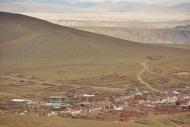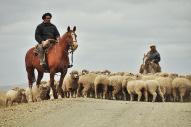 We really enjoyed the few shepherds we met along the way.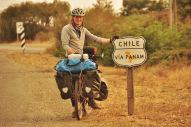 Kevin celebrated his 27th birds this week!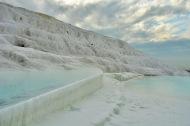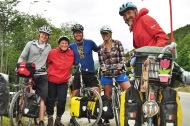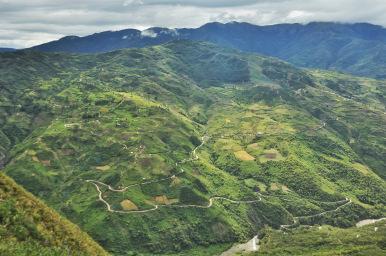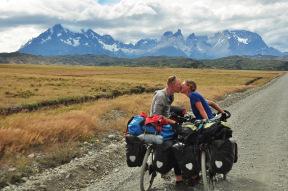 A bike packed full of food, some mountains, and a boy equals one happy girl! Torres del Paines, 2015.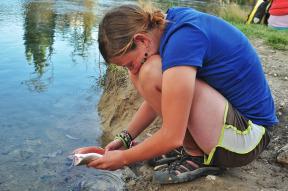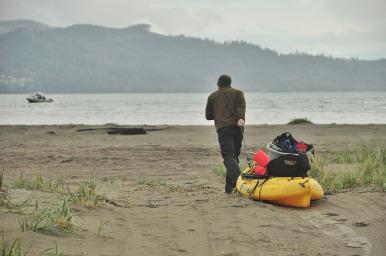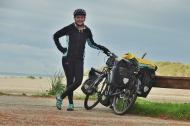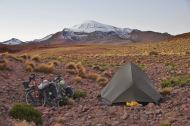 Beautiful camping!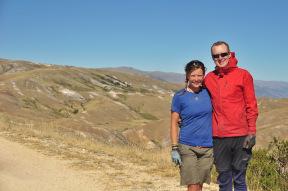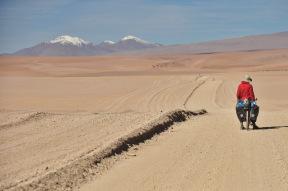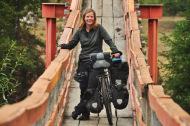 Crossing a rickety bridge to find a field to camp in, Chile, 2015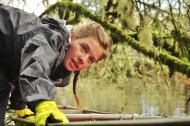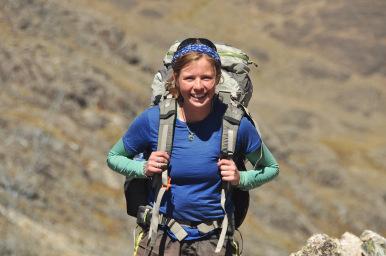 Happy to have exchanged my bike for a backpack for the weekend!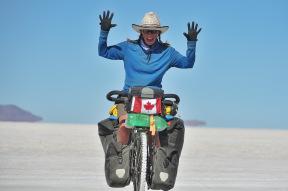 No hands!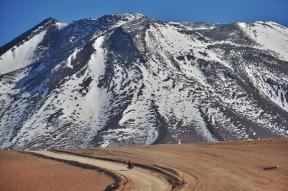 Headed into Bolivia, it's just around this corner!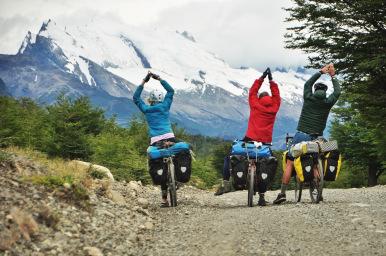 Yoga in the mountains with friends, Argentina Patagonia.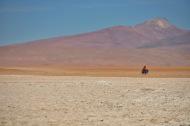 There was a whole lot of salt due to the mineral deposits throughout this region.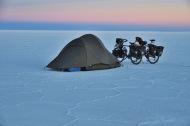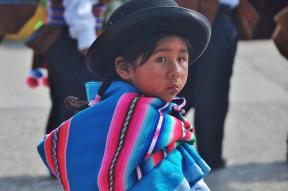 These little bags (the piece of cloth is always this color) is what all of the women wear here.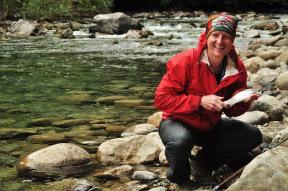 Kevin's last Patagonian catch, 2015.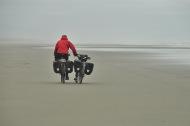 I apparently stopped for one too many photos cause my bike hitched a ride with someone else…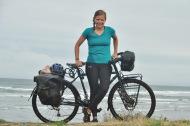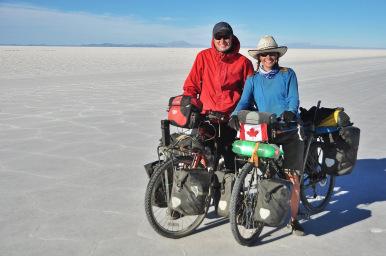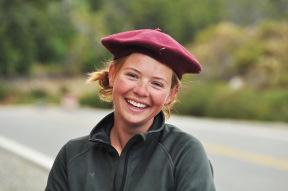 Of all the old car parts, broken bungees, and single shoes Kevin has found by the side of the road, this hat was definitely his greatest one! Patagonia, 2015.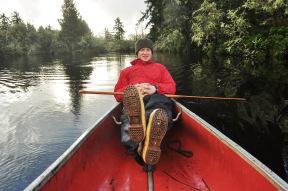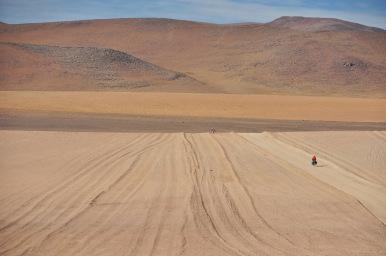 Kevin far ahead.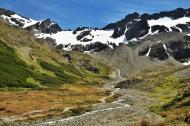 Talk about a beautiful valley, Ushuaia, Patagonia.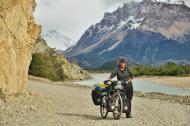 Beautiful mountains equals one happy girl!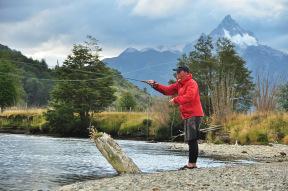 Fly fishing in Patagonia, Kevin has already dreamed of this, 2015.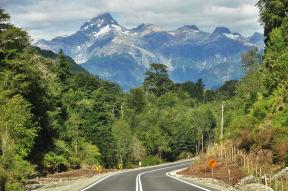 Nothing like a nicely paved road through the mountains! Chile 2015.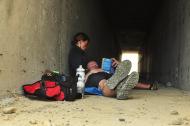 Reading in a tunnel when the wind got too strong. Patagonia, 2015.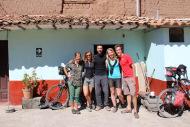 Me and the two french couples.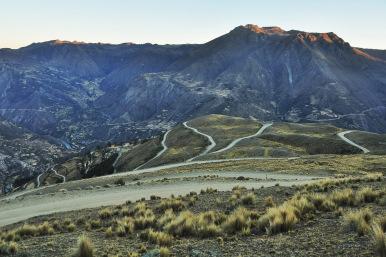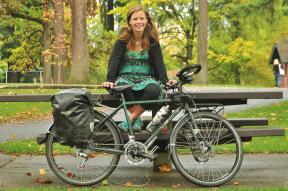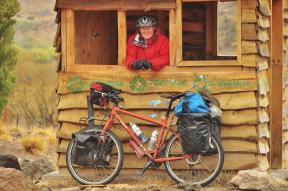 Kevin being cute, Argentina 2015.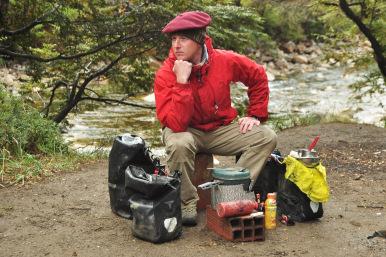 Kevin in his chefs hat.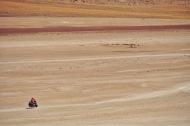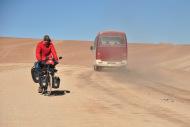 We got dust thrown on us during the first 100km as cars (tourist jeeps) past. Thankfully after that we were all alone!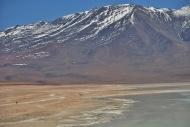 You can see Kevin to the left, a tiny blob cycling in a vast landscape.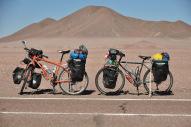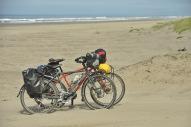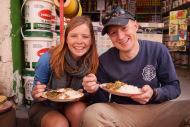 Only one dollar for this delicious street meal of potatoes, rice, and meat!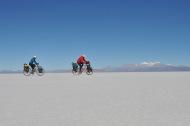 Finally a cycling photo of both of us!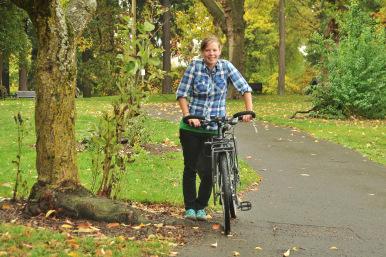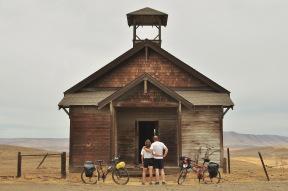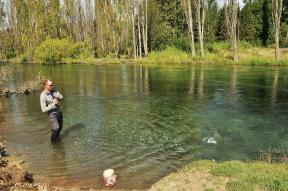 Catching a trout.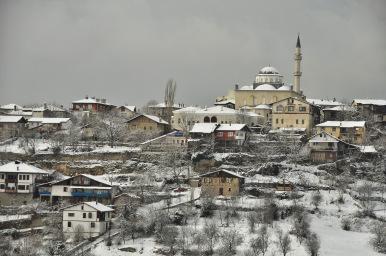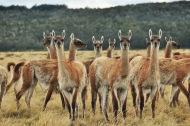 These little guys are super curious which makes them hilarious to interact with because whenever you talk to them they look at you as if they are listening.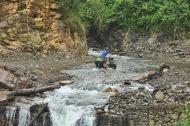 Cycling through a stream, great way to cool down!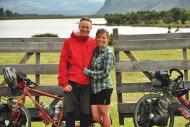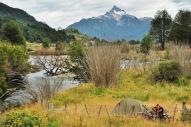 Definitely one of our best camping spots! Especially since the fishing was great. Patagonia, 2015.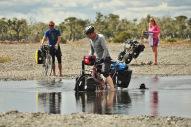 Kevin's boot wanted to stay in Argentina so it jumped ship! Patagonia, 2015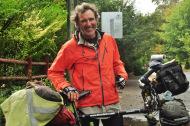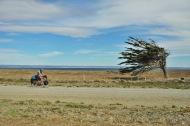 This is the typical photo that every touring cyclist seems to have from this region, and for good reason, as this tree really shows how windy this region is.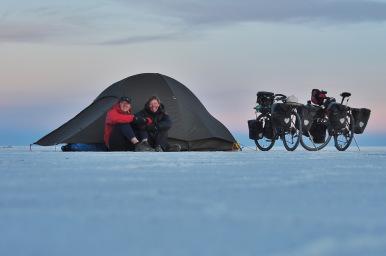 Us, our bikes, and our home! Salt flats, May 2015.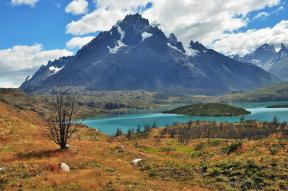 One of the bluest lakes I've ever seen, Patagonia 2015.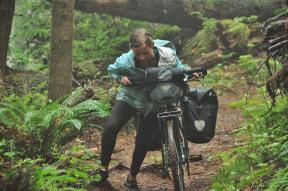 Pushing through the rain and fog, hence the blurry photo.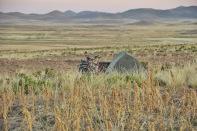 Sleeping in a field of quinoa.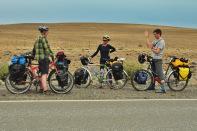 Two Oregonian cyclists!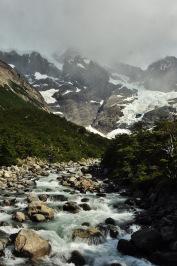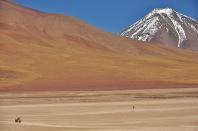 The mountains certainly made us feel small.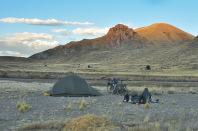 Though it was populated and people saw us camping, no one bothered us at all. Once again, I felt safer camping here in the open than I would in the USA.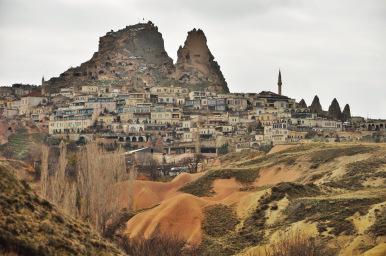 One of the towns in Cappaocia. Now they are filled with resorts and resaurants, some of which are in caves.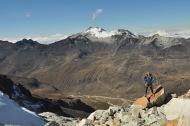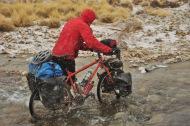 Kevin crossing a half frozen stream barefoot as its snowing. Miserable!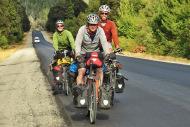 We finished Patagonia with Tim and Jordi, two friends from Idaho who we keep leap frogging every few weeks.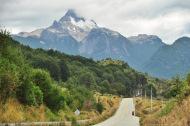 The end of the paved road, it was a nice break from the washboard!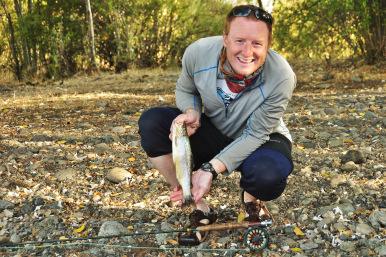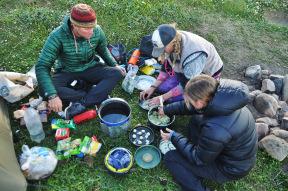 Making dinner with friends is definitely more fun.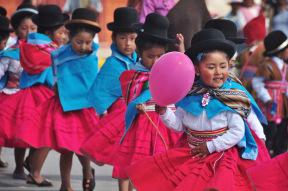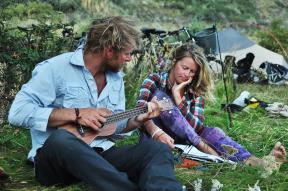 Mike and Emily showing off their hippie side!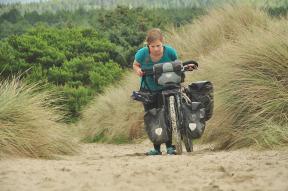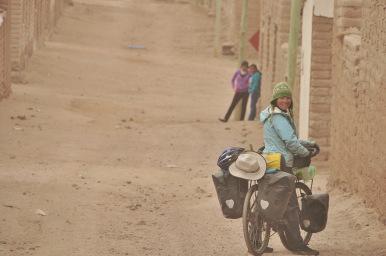 Riding through a small altiplano village.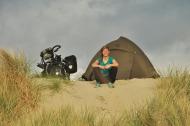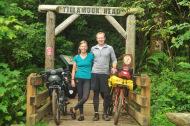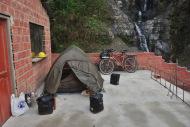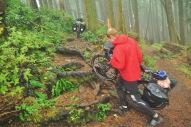 Kevin carrying his bike up a bunch of roots. These roots, which were absolutely all over the trail, is what made the going so slow.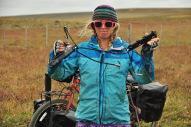 This use to be a front rack. Mike and Emily had a fair bit of bike troubles, though thankfully there was always a creative solution to be found.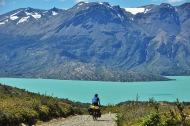 The lakes in Patagonia were simply stunning, 2015.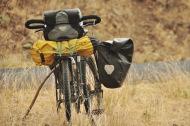 Best friends for life!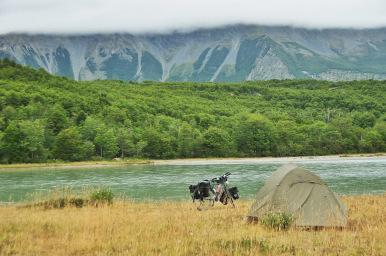 There was wonderful camping almost every night on the Carretera Austral, Patagonia 2015.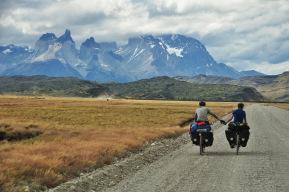 Cycling into Torres del Paines, Patagonia.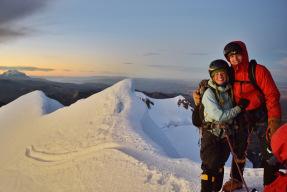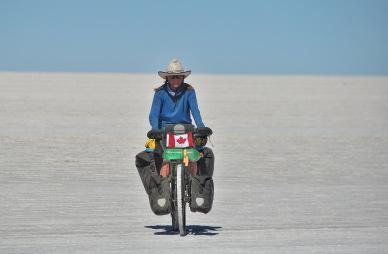 My four dollar Chilean cowboy hat has been a savior out here! The sun reflected off the salt and burned any exposed skin.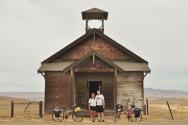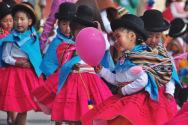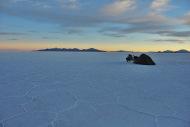 Beautiful sunset in solitude.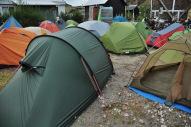 Need a tent anyone?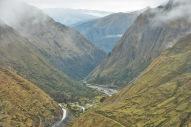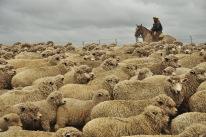 Swimming in a sea of sheep.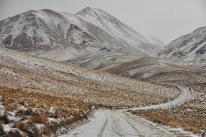 We got snowed on during one of our climbs which made the world even more beautiful!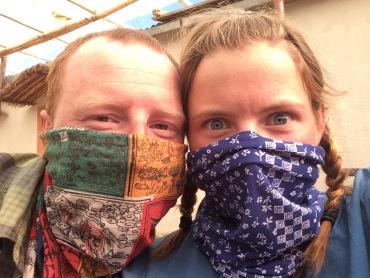 Facemasks ready for the wind and dust!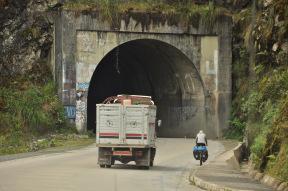 A cyclists nightmare; tunnels.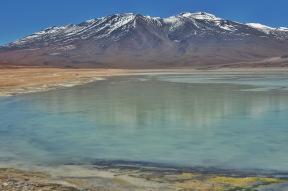 Another lake along the route.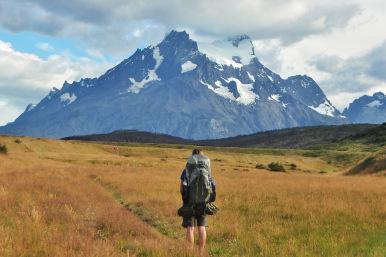 Headed into the peaks, 2015.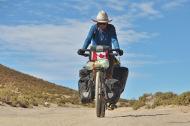 Tough riding! It took us nearly all day to cover 40km.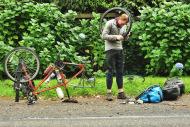 Kevin's first frat! A little piece of glass was the culprit.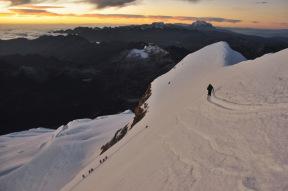 Coming into the summit! Once you are on this ridge, you know you will make it up.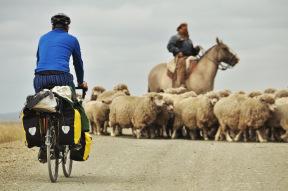 Cycling through the sheep.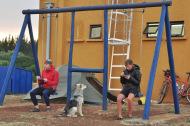 Eating breakfast on the playground.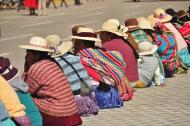 Typical Andean ladies: the hat, the cloth bag, the long braids, and the colorful pleated skirts. In everywhere except the largest cities, this is how the women always dress.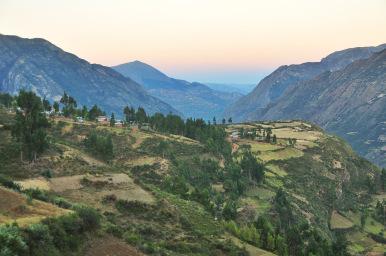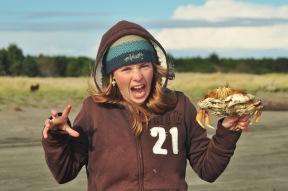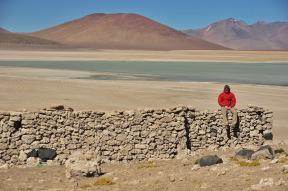 Home sweet home for the night.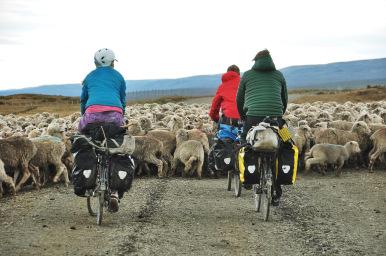 Cycling through the sheep… again.
Eating lunch outside the store, a common picnic spot for us now.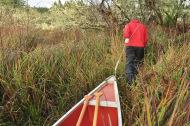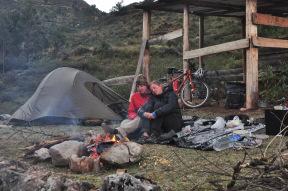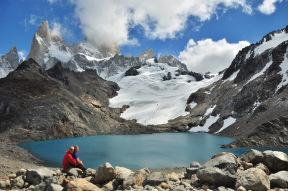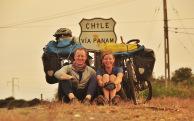 Cycling the Pan American, Chile 2015.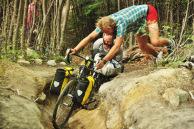 Team work! Patagonia 2015.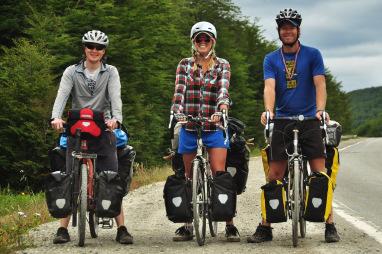 Kevin, Mike, and Emily, three friends since high school who all happen to be in Patagonia!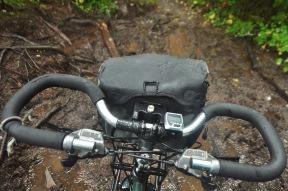 Cycling through the mud.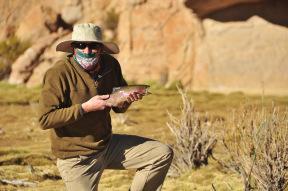 Kevin in his "I'm going to rob a bank" outfit, which also doubles as great skin protection from the wind and sun. He caught this fish in a small stream at 4,300m making it by far his most unique catch!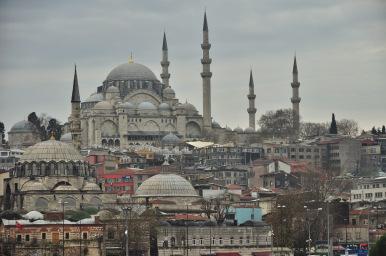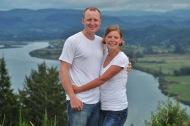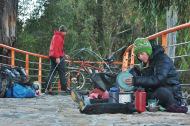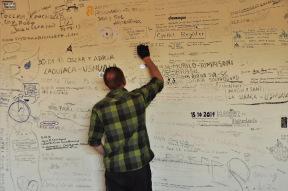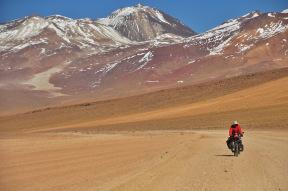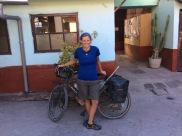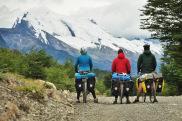 Enjoying the mountains with friends, Patagonia 2015.

Hiking into the park, Patnagonia 2015.

The headwinds down here weren't a joke even if this photo is, Patagonia 2015.


2016 will also be a year of adjustment for us; we will be moving again (and are both very excited about this), and with that, we will both be changing jobs as well (plus, I will be going back to school). We are both excited by what this near year will bring, and anxious to start planning our next adventure (spoiler alert, we are in the beginning phases of planning our next three month bike trip). But until then, we are both commited to making more microadventures happen in our attempt to explore our beautiful state. Here is to what 2015 gave us, and to the new year to come.