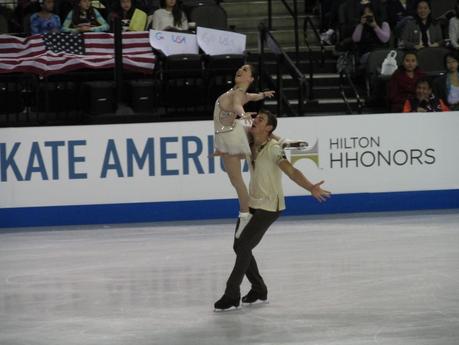 Sunday morning started off with an awesomely fun Friends of Figure Skating breakfast. We watched a beautiful video looking back at Team USA's time in Sochi, and then Jeremy Abbott and Jason Brown spoke as the Olympic veteran and the Olympic newbie. After the speeches, we got to mingle with all three Team USA ice dance teams and all three Team USA men's competitors. It was a wonderful relaxed event that wasn't too crowded, so we had lots of time to chat with our favorite skaters.
The highlight on the ice for me on Sunday was Haven Denney and Brandon Frazier's Lion King free skate. It's rare that a performance at Skate America gets me emotional (that kind of response usually comes later in the season at Nationals), but this performance was one that did. Haven and Brandon lit up the arena as the program kept building and building to an exuberant finish. I'm excited to think how great this program can be by Nationals.
There were a few performances at the exhibition that I adored - Denis Ten's program to "Mi Mancherai" and Jeremy Abbott's program to "Latch" were two of them. It was a very entertaining gala overall, especially with programs like Elena Radionova's ode to The Bodyguard.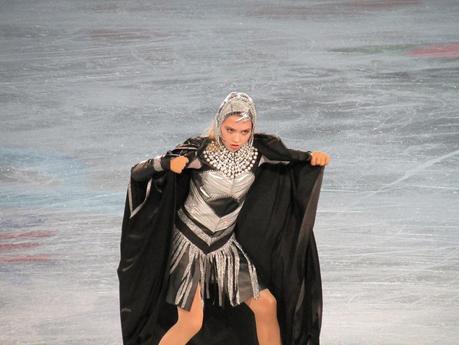 Here's the link to all my Sunday photos (Friends of Figure Skating Breakfast, Pairs and Ladies FS, and Exhibition): SUNDAY PHOTOS