First visit? Glad you're here! I hope you'll take a second to stop by my Facebook page and subscribe for updates so we can stay connected!

Follow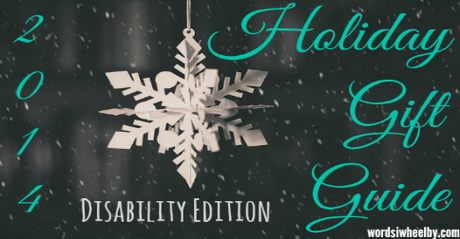 If there's one thing I can't resist, it's finding a way to combine my passions. Luckily, the holiday season allows me to do just that, because what better way to bring together disability and the spirit of giving than to feature gift ideas from members of the disability community and entrepreneurs who have disabilities? I'm so excited to share this disability holiday gift guide with you, and I hope it helps you find some perfect presents for your loved ones this year while showing your support for some talented members of the disability community!
Little Free Radical – I could get lost in scrolling through the adorable products that Crystal sells in her Etsy shop. She creates everything from party supplies to sweet stuffed animals, all in gorgeous, vibrant colors. Right now, I'm loving her collection of eco-friendly stuffed toys (pictured below). Aren't the elephants just the cutest things you've ever seen?! I want one in every single color and pattern available! Plus, as an added bonus, Crystal is offering a discount code exclusively for Words I Wheel By readers! Just enter "WORDSIWHEELBY" while completing your order for 10% off! The code is valid until December 31st.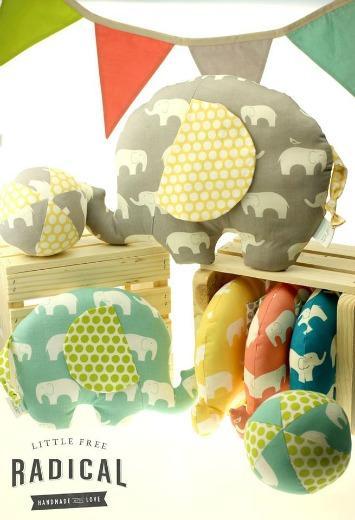 Minou Bazaar – I'm a huge jewelry lover, so I absolutely had to include Meenoo's amazing Indian inspired pieces on this list. To be totally honest, I stare longingly every single time I see a picture of her jewelry posted on Facebook. Right now, I'm practically falling all over myself for her blue peacock earrings (pictured below). They're stunning and unique, and I'm pretty sure there's something in every color of the rainbow. So, if you love jewelry as much as I do, or know someone who does, check out Meenoo's Etsy shop. You can even get 15% off by entering the code "HOLIDAY" while checking out!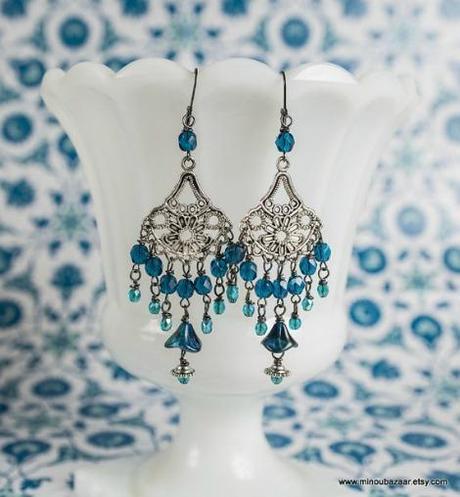 myXpression – This Etsy shop has a little something for everyone. Looking for a gift for a furry friend? Check out Adriana's adorable leashes and collars. Or, if you or someone you know is a wheelchair user, this could also be the perfect shop. Adriana makes wheelchair headrest and seat cushion covers. I think this is awesome, because I personally don't like how my headrest looks when I attach it to my wheelchair. These covers are the perfect solution! You can use the code "TENOFF14″ during checkout for 10% off your purchase.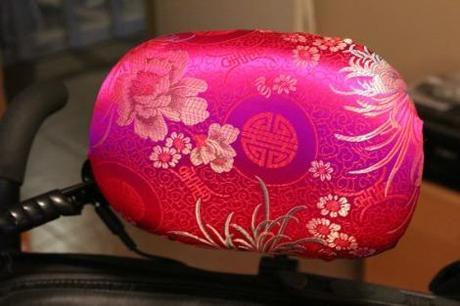 AbleGamers – If you know a video game lover, you can buy them a really cool gift while supporting a non-profit that, according to their website, "aims to improve the overall quality of life for those with disabilities through the power of video games." They offer two shirts right now, and both of them are awesome.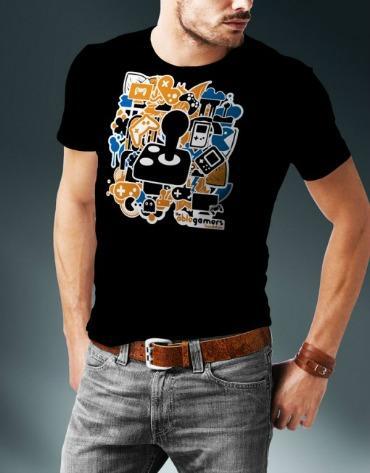 3ELove – It's no secret that I'm a fan of 3ELove, so I absolutely wanted to include it on this list! I'm a big supporter of their message, especially the International Day of Acceptance, and I had the pleasure of meeting Stevie, the founder, during last year's New York Metro Abilities Expo. I own a shirt and pajama pants with the 3ELove logo, but I'm currently loving their jewelry. I can't get over how wonderful the logo necklace is, and I'm sure adding just one more piece of jewelry to my collection wouldn't hurt…right?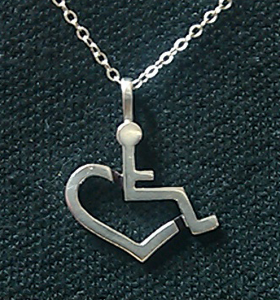 What would you pick from this gift guide? What's on your gift list this year? Are you a disabled entrepreneur? Leave a comment and let us know!
Photo credit: kelly.sikkema / Foter / CC BY
P.S. This post isn't sponsored. Just picked products that make me happy!