Through the month of January I will be looking back on 2014, I will be looking at a range of subjects where I will be picking my best or worst in separate posts.
Today I will be look at Best sci-fi films. We have had a huge selection of brilliant sci-fi films this year, many have been the most talked about films this year too. We weren't let down by many so this is one of the hardest selection I have had to get through.
Mentions that could have been number one;
Interstellar –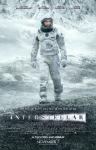 Even though I think this was one of the most unbelievable and brilliant films this year, its serious nature will make the picking up in the middle harder than my number one pick. It has some of the best and realist effects sci-fi has ever created and comes from the mastermind behind 'The Dark Knight Trilogy'.
My Review
Edge of Tomorrow –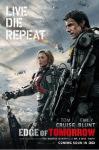 Making time travel fun well this may not have been the box office gold that other films on the list were but it really is one of the most fun films of the year. Plus a bonus the comical death that Tom Cruise goes through will keep you laughing as he saves the world.
My Review
X-Men: Days of Future Past –

The latest chapter in the X-Men saga gives us one of the best yet, we have Bryan Singer coming back and bring back his old characters to go against the new young created characters in a race against time to stop robots taking over the world and killing all mutants and humans.
My Review
Snowpeircer – Following a group of survivors who travel the world on a train with separate carriages have plenty of different things going on, it focuses on the lowest ranked and last carriage people who rise up in a revolution against the front as they travel down through the train to learn the truth. this was one of the surprise packages of the year too. My Review
My favourite
Guardians of the Galaxy –

This took a slightly tiring superhero/comic book genre and re-launched it to new levels. This can be picked up at any point in the film and you can just sit back and enjoy. Rocket and Groot have the best chemistry I have seen in film for years.
My Review