On November 23, 2104 the annual celebration of the latest talents on the music scene today took place. The American Music Awards was held at the Nokia Theater in Los Angeles and those celebrities who shine in the music industry, as well as those who admire them, hit the red carpet for the event.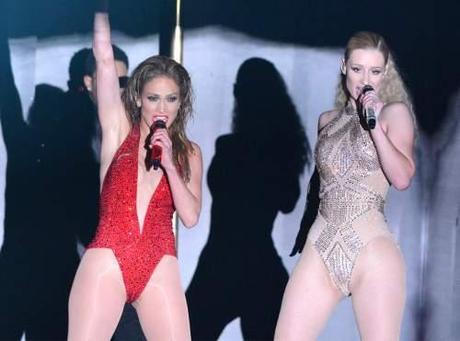 One woman who not only is a singer, dancer, producer, but also has her own line of fashion is Jennifer Lopez. She and Iggy Azalea brought attention to the "abundant derierres" with their song "Booty" during their AMA performance. JLo's red carpet look, however, drew attention to her overall figure with this nude colored, strappy wrapped dress that seem to be channeling her inner goddess. Her dress had a great little gather in the front that enhanced the overall look of its "strappy" midsection and bustline. Jennifer shows that a woman in her forty's can look as hot as any of the younger set. Also, love how she accessorized with a pair of glitter pumps, matching square clutch, and minimal make-up.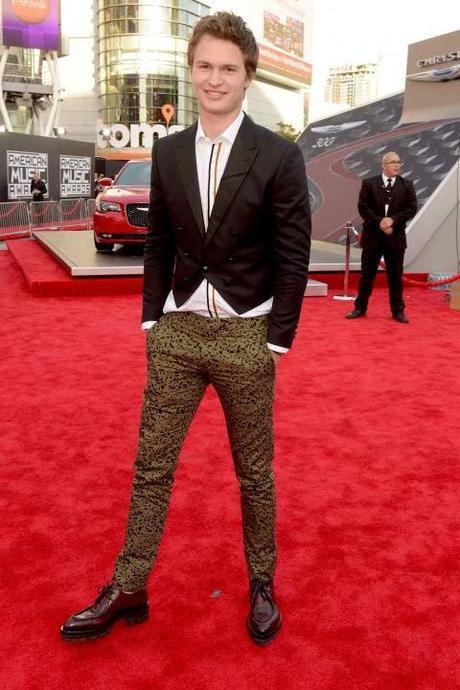 Next, is Ansel Elgort, who is a young actor that has starred in recent movies like "Divergent" and "The Fault in Our Stars". He has become one of the hottest Hollywood men recently, but I have no idea what he was thinking with this outfit for the American Music Awards. My eyes are drawn immediately to his cropped suit jacket that looks like it shrunk at the cleaners with the tight fit, short sleeves, and angular hemline. Then, he amplifies the ugliness factor with a white button-down shirt that has a two-toned stripe down the placket that is tucked into a pair of low-rise leopard, speckled trousers. Unfortunately, the only part of his look that I like is his brown lace-up shoes.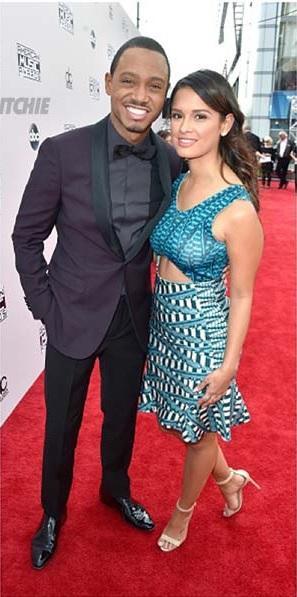 Lastly, is a couple of TV personality hosts form the BET's Rocsi Diaz and Terrence J. Terrence looks suave in his deep purple colored tuxedo with the grey lapels, charcoal dress shirt, and black trousers. It is a fantastic departure from the regular old black that retains the same class impact. His co-host Rocsi, however, looks like she is wearing an almost athletic top that got sewed onto a loud, geometric skirt. I could have seen the flouncy skirt alone with a solid black top, minus the "peek-a-boo".