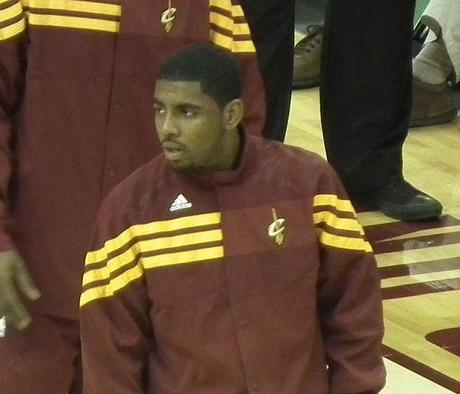 One of the most interesting teams in the entire NBA next season to watch will be the Cleveland Cavaliers. LeBron is back, Kyrie is committed, owner Dan Gilbert and GM David Griffin won the battle of "Riggin' for Wiggins" and it is now finally starting to come together.
There are some rumors swirling around right now about the possibility of NBA superstar big-man Kevin Love being traded to the Cleveland Cavaliers for newly drafted Andrew Wiggins. However, in reality, the likelihood that CLE trades Wiggins away is highly unlikely. LeBron, although he would probably like playing with Kevin Love, would maybe really enjoy helping Wiggins grow into one of the best players on the planet. With one of the NBA's best young point guards in Irving. and one of its most talented newcomers, Wiggins -- cough, cough, you still have Dion Waiters, Tristan Thompson and Anthony Bennett, cough, cough -- could really have one of the NBA's brightest futures in a long, long time.
Here is a projected depth chart for the Cavs next year:
PG - Irving SG - Wiggins, Waiters, Miller SF - James, Jones PF - Thompson, Bennett C - Varejao, Haywood
Look for the Cavs to maybe add more shooting and locker room experience with Ray Allen and add a true point guard, and one more big man who is long and can score with their back to the basket.