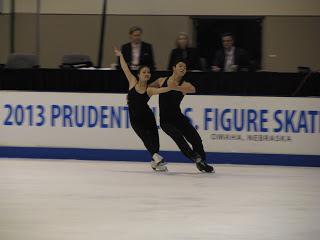 Greetings from Omaha and the 2013 U.S. National Championships!!!! It's just a bit cold here, but thankfully this is the BEST setup for Nationals ever! The hotel is connected to the arena AND the practice/rink Fan Fest by a convenient skybridge. It's only a two minute walk!
I walked over to the practice rink this afternoon for Senior Dance practice. Here are some photos!
I'll be checking out some of Senior Pairs practice and the Junior Ladies free skate later. Photos to come!!