Every December, the Pantone Color Institute chooses its "Color of the Year" for the following year. For 2012 it was Tangerine Tango and for the 2013 calendar year it will be PANTONE® 17-5641 Emerald! It is described by Pantone as: "Lively. Radiant. Lush…A color of elegance and beauty that enhances our sense of well-being, balance and harmony." Leatrice Eiseman, Executive Director of PCI, said that the reason this color was chosen was because it's the most abundant hue in nature. The human eye sees more green than any other color in the spectrum. Multifaceted Emerald continues to sparkle and fascinate as it has throughout history. Symbolically, Emerald brings a sense of clarity, renewal and rejuvenation, and these things are  so important in today's complex world. This powerful and universally-appealing tone translates easily to both fashion and home interiors.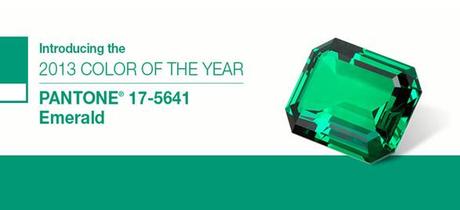 Are you unsure how to incorporate this jewel-toned color in your home decor? Use it in your accessories, furniture or as a focal wall. I've found some wonderful design ideas highlighting how you can have emerald in your existing home decor. Here are some design tips to help you decide how to work with Emerald:
Blend it with white to make the emerald appear lighter and brighter. Provide lots of light too.
Pair it with a color that's in the same family but is lighter.
If you're unsure about having emerald on your wall, use it in accessories such as vases, pillows, artwork, draperies
When emerald is used as a wall color, I love how it blends in quite nicely with gold and white colors in accessories. This room has a beautiful art deco look!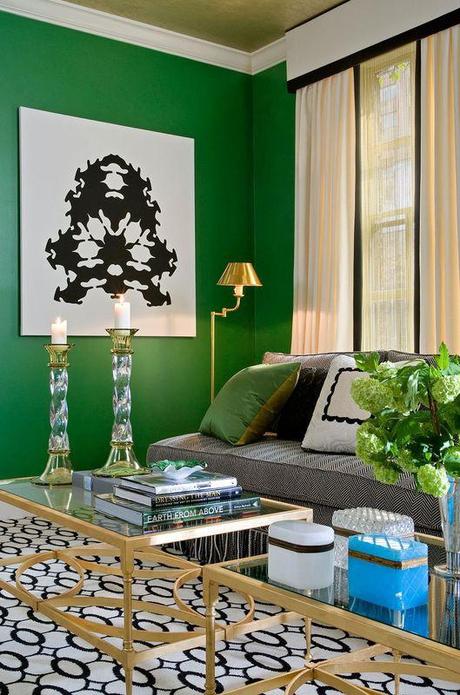 Here, some emerald vases are used as accessories in a bathroom.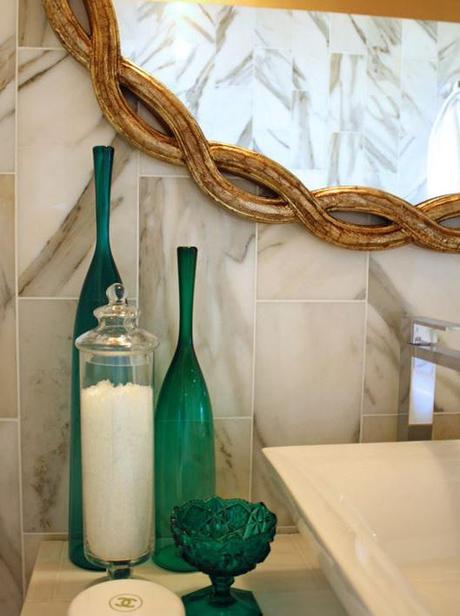 Via:
How gorgeous is this? This room so inviting! It draws you in, making you want to take another look. I love the placement of the emerald-colored accessories around the room.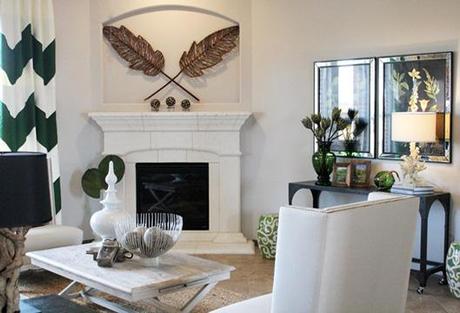 Via:
Bedrooms can look great decorated in emerald.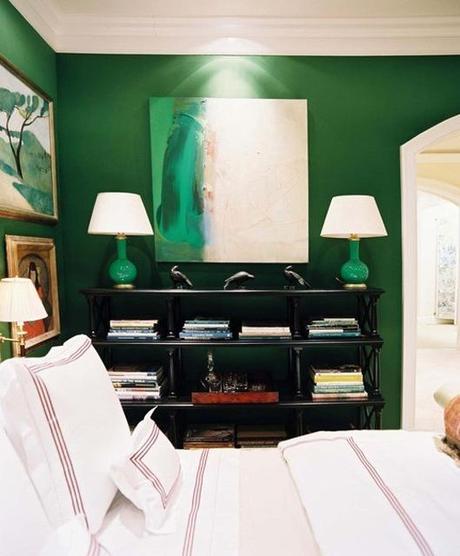 A piece of furniture can look wonderful painted in emerald.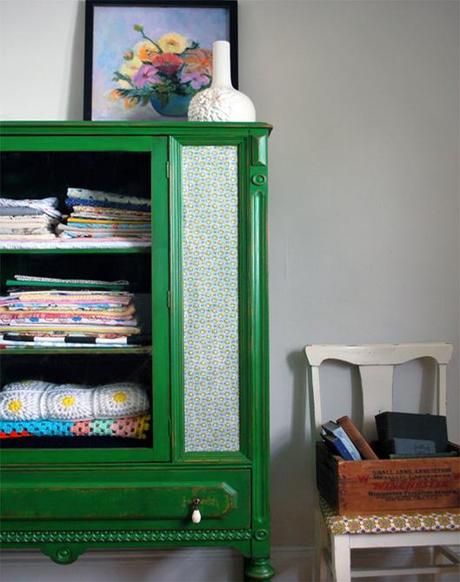 I hope that these images will encourage you to incorporate emerald into your home decor. It's a color that can bring a breath of fresh air into your space.
Simone