Some would call Winter the worst season of them all, even though the cold does bite I always try and find the positive. Looking back over the last few years I want to see if the Winter Blues have caused me any misery? From the USA's Deep South to the Far Eastern kingdom of China, it's been an eventful time so let's see about those Blues. Oh no, it's below zero!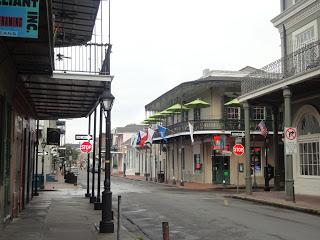 After completing my university placement I took two short U.S trips before returning to England. Packed up and ready to go, me and my dear friend Fiorella both jetted off to New Orleans, Louisiana. It did nothing but rain that January weekend but we kept it together and tried our best to see as much as possible. Staying within the historic French Quarter we marveled at the period buildings that definitely oozed a French Creole feel. We didn't endorse any of that Voodoo hoodoo, instead we chowed down on some seriously delicious cat fish and gumbo. Missing our Bayou boat trip because of the torrential rain, we switched things up by going to the Garden Quarter to see how the other half of New Orleans lived. Seeing Jackson Square and with our Beignet brunch we served Disney Princess Realness like Princess Tiana did in the Princess and the Frog! What a great time spent by the Mississippi River! 
Escaping the rain I said goodbye to Fiorella for a weekend in the Sunshine State of Florida, spending a beautiful time with my friends Zach and Dawin. Those Winter Blues had been beaten away in the respect our trip to New Orleans was amazing but the weather was shocking, onwards and upwards it was onto the next hype! Orlando benefited from warmer climbs, so much so I was able to wear shorts that January weekend. I met Zach during my Walt Disney internship in 2011, it was major for us to have one last kiki before I would return to England. Revisiting Walt Disney World was great because I could finally drink alcohol around the World Showcase. Darting straight for the Rose & Crown pub in the UK Pavilion had to be done for a pint of Strongbow Cider! We got turned up on the final night of my trip with a great night out at Orlando's Parliament House. We slayed! 2013 served some mixed weather but through all the shade it was a success until I arrived back to snowy England! No!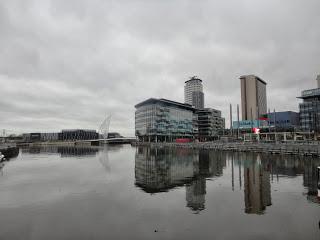 2014 brought the mother of all university assignments, my dissertation took me to Manchester for the first weekend of the New Year. I wasn't feeling depressed or had any of those usual feelings after Christmas. I was in hot pursuit of anything Manchester, stepping from my train at Manchester's Piccadilly Station I headed for the Salford Quays. No access to the cobbles of Coronation Street was given to me so I went looking for something industrial, I wanted to see a factory! Ancoats gave me life with its industrial Realness! Piccadilly Gardens led me to the center of Manchester's shopping district, I traded the shops for a film at the Printworks. I had heard a lot of things from my friends at university, apparently it was the place to be? Researching for my dissertation that focused on Manchester as a Gay Tourism Destination I refueled with a hearty Chinese meal before my nocturnal research could begin! Get it M!
Canal Street showed me a night to never forget, I was so very excited to get my groove on within Manchester's legendary Gay Village! All that research led me in good stead for my extended project, I didn't exactly get any concrete findings during that experiment but I was able to get the feel of Manchester and its delights. Back to Birmingham I went, the final semester of my degree course had arrived. I had drunkenly decided to book an overnight trip to see Bath Spa and Bristol after to many gins on Christmas Day. Bath Spa was lovely with the Roman Baths and the timeless architecture that looked as beautiful as I had imagined. Moving onto Bristol, making my second visit to Bristol allowed me to see the city center because I was there before for a party and nothing else. January 2014 had my attention, I was happy and ready to take on the final chapter of my degree in Birmingham. Much like 2013 I had absolutely nothing to be Blue about, that Winter was a trifle too cold though B!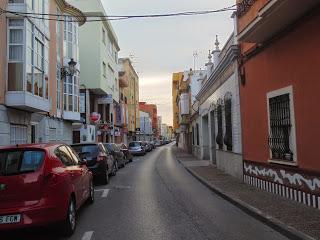 My life came to a crossroads as 2015 made an appearance, I was determined to hatch a plan to get my life back! Ringing the New Year in I celebrated the first throws of 2015 in London with my parents. Seeing places like Rotherhithe, Surrey Quays and Deptford I made the snap decision that I would be streamlining my blog to only four posts per month, I had other things to focus on! Mixing things up I went all West London for once, taking in Hampton Court Palace, Kew Gardens and Richmond Riverside. After finishing university I did feel a bit Blue but I tried to keep focused, I felt cheated by the dreams that hadn't yet come to fruition but I wasn't about to give in that easily! Booking a holiday always makes things seem better, I went and did just that to give myself something to take me away from reality. The thing is 2015, you thought you'd got me but I was ready to make a comeback! Let's go!
Taking to the skies I was on my way to Gibraltar, a British Overseas Territory that I had had my eye on for some time. I had nothing to loose, touching down into GIB I chose to stay over the borderline in Spain for hotels were considerably cheaper and I had missed Spanish culture since my Newark days had disappeared. Those Winter Blues had got me for a second, getting away from home gave me the chance to zone out for a little while to see somewhere new and to hopefully gain a clearer idea of how to get things together. My week was great but all good things come to an end, getting back to Bilston I got my job interview on and secured myself a job to earn some money. The early parts of 2015 did see me feel depressed and question the path my life had took after graduating. Yes, those Winter Blues got me bad however I got my life with an opportunity to teach English in China! The two previous years seemed so smooth, nevertheless 2015 saw me get things back!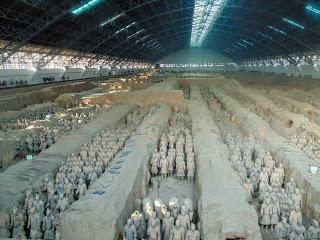 2016 has been a blessed month that has seen me travel to yet another province in China and complete my first semester at Etonkids in Wuhan. Those Winter Blues have been biting bad with temperatures plummeting well below zero during the day and to unspeakable lows during the night. Beginning 2016 saw me jet off to Xi'an, China for a whistlestop trip that was packed with history and even a UNESCO World Heritage Site. Getting down to see the Terracotta Warriors was an amazing experience teamed with a foodie journey along Beiyuanmen Muslim Street where I ate so much good Halal food. My faith in hostels in China was restored thanks to the basic yet comfortable hostels that I stayed in Xi'an. The pollution did make me feel slightly Blue but I got a grip and continued to enjoy my trip. Work called me back to Wuhan soon after my lovely walk along Xi'an city wall, I was ready to get back to my school! Hurry HK!
The remaining parts of January have all been about staying close to Guanggu, I did take one trip out to Jiang'an, Hankou. Seeing another part of Hankou was great, I revisited the Jiang'an side of Hankou for the first time since November 2015 because I couldn't find the Gude Temple. Keeping my head in the game and my eyes on the road signs the second time around I found exactly what I was meant to find the first time. I had only been to the new Hankou Railway Station when I arrived into Wuhan from Suzhou, however I was curious to see how Hankou's former rail terminus looked like even a few years after its closure in 1991. I appreciated the former railway station as it sat underneath the new path of the Wuhan Metro, of course I wasn't feeling those Winter Blues then! Over the last however many years I have been fortunate to be going somewhere new when January comes back around. The Winter Blues are biting bad now, but everything now is great!
Wrap Up Warm!
Joseph Harrison