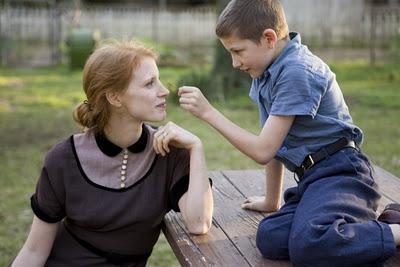 Another Oscar nomination morning has come and gone and once again had its share of pleasant surprises and outrageous snubs. Here's a rundown of the major categories, who should have made it, who shouldn't have, and who's going to take home the big prize in a month.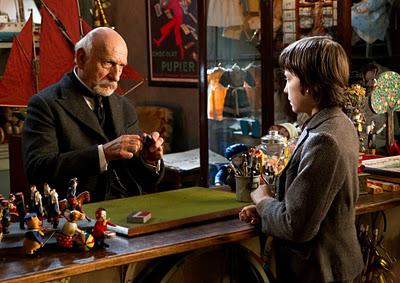 Best PictureDue to undeserving films snagging nominations when the Academy expanded their top prize to ten nominees, this year the nominees must have received 5% of first place votes, leaving us with nine contenders for Best Picture. Aside from a nomination for the largely panned "Extremely Loud and Incredibly Close", there were no great surprises and it was nice to see "The Tree of Life" and "Midnight in Paris" get the recognition they deserved. While "Hugo" more brilliantly captured the early movie making era, people were enamored with "The Artist" and it should win this year's top prize, although "The Help" and "The Descendants" have outside chances as well.Will Win: "The Artist"Should Win: "Hugo"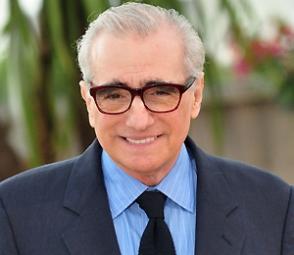 Best DirectorThe Academy did a wonderful job with the directing category nominating outsiders Terence Malick and Woody Allen alongside Martin Scorsese and Alexander Payne, all of whom did an excellent job with their films. Unfortunately, the least deserving nominee will walk away with the director's statue.Will Win: Michael Hazanavicius, "The Artist"Should Win: Martin Scorsese, "Hugo"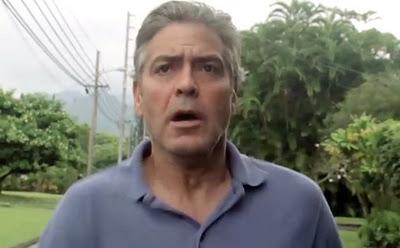 Best ActorIn the best actor category, the Academy made two of the most outrageous snubs while also granting a long overdue nomination to a long passed over performer. Gary Oldman's nod for "Tinker Tailor Soldier Spy" puts an end to an absurd streak of being overlooked. Michael Fassbender's snub however for his brutal portrayal of a sex addict in "Shame", the best performance of the year in my mind, is evidence of The Academy's prudish image conscious nature and the same reason that cost Oldman nods for several of his past searing performances. It is also criminal that Michael Shannon was not recognized for "Take Shelter" and I'm not sure while Demian Bichir was nominated for "A Better Life", a film that I and many others have not seen. A solution to this problem would be to instead nominate Brad Pitt in the supporting category for his excellent work in "The Tree of Life" instead of putting him for "Moneyball", although he was good in that as well. Anyways, I think George Clooney's career best performance in "The Descendants" will edge out Jean Dujardin in "The Artist".Will Win: George Clooney, "The Descendants"Should Win: Michael Fassbender, "Shame"Of Those Who Can Win: George Clooney: "The Descendants"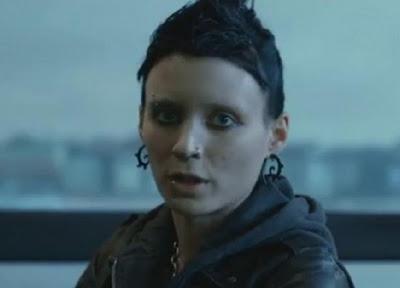 Best ActressMore surprises here with Rooney Mara getting a deserving but unexpected nod for "The Girl with the Dragon Tattoo". I haven't scene it yet, but with its egregious and aggressive ad campaign, I'm a little disappointed with Glen Close's nomination for Albert Nobbs, when such great performances from the likes of Juliette Binoche ("Certified Copy"), Kirsten Dunst ("Melancholia"), Vera Farmiga ("Higher Ground"), Elizabeth Olsen ("Martha Marcy Mae Marlene"), Charlize Theron ("Young Adult"), and Mia Wasikowska ("Jane Eyre" and "Restless") were left in the wind. I have no idea where the chips will fall here. There's strong support for Meryl Streep, Viola Davis, and Michelle Williams and although Davis was the only one of the trio not to win a Golden Globe I think the Academy will honor her.Will Win: Viola Davis, "The Help"Should Win: Rooney Mara, "The Girl with the Dragon Tattoo"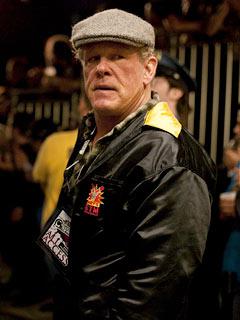 Best Supporting ActorFollowing the Fassbender snub, the second greatest outrage comes with Albert Brooks being refused a nomination for "Drive" in a ferocious turn as a ruthless L.A. businessman in one of the year's best performance. Jonah Hill was affable in "Moneyball" but nowhere near Brooks' league as far as acting is concerned. That being said, I was ecstatic when I heard Kenneth Branagh and Nick Nolte's names being read as well as 82-year-old stalwarts Christopher Plummer and Max von Sydow, all of whom contributed excellently.Will Win: Christopher Plummer, "Beginners"Should Win: Albert Brooks, "Drive"Of Those Who Can Win: Nick Nolte, "Warrior"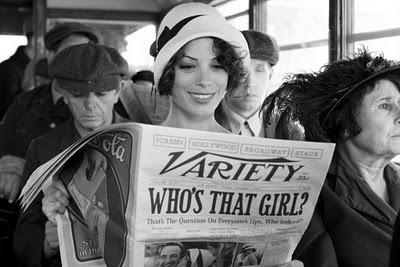 Best Supporting ActressI'm not sure where I stand on the Melissa McCarthy nomination. I hate to harp on the Fassbender thing, but how can the Academy honor a performance that celebrates defecation and vomiting among other things but ignore another due to its adult sexual subject matter, which I believe they did? Back to the point, McCarthy did contribute fine work, but the fact that she stole the slot from Shailene Woodley and her excellent work in "The Descendants" doesn't quite sit right. Also, Jodie Foster and Kate Winslet were equally great in "Carnage", as was Carey Mulligan in "Shame", all of whom should have received recognition, especially in such a weak field of nominees. Again I haven't seen "Albert Nobbs" and can't judge Janet McTeer's performance. I didn't think Jessica Chastain and Octavia Spencer were any great shakes in "The Help", although I'm glad Chastain got recognized for her remarkable year. Berenice Bejo was pretty charming in "The Artist" and I think she'll squeeze past Spencer and take home the Oscar.Will Win: Berenice Bejo, "The Artist"Should Win: Shailene Woodley, "The Descendants"Of Those Who Can: Berenice Bejo, "The Artist"