From 2012 to 2015 each of those summertime's haven't been to bad, honestly they have been outstanding for very different reasons. Flashing back to my Newark days to my most recent summer in China I have been fortunate for all of this summer fun. I'm not bragging about what I've done but if you feel like that then just click close, maybe?! I'm more than OK with that!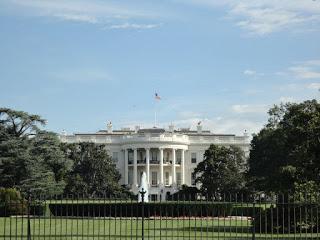 Touching down at Newark Liberty International Airport from a class act weekend in Las Vegas, Nevada I was looking for a weekend away to Washington, D.C. The craziness of the casinos and the lights of the mighty Las Vegas Strip took it out of me but it was a once-in-a-lifetime trip! Saying hello to the Obama's was the best choice I made that year, well going to Puerto Rico and Canada also made the top list but there was something hectically relaxing about the ways of Lady Washington, D.C. Getting to grips with the National Mall kept me busy, I saw the White House and made it over to the Capitol Building to see where the live link is usually broadcast to London for ITV News. Upgrading my type of accommodation from a simple hostel bunk to a plush room at the Marriott at Metro Center in the heart of D.C's world political center. Taking a walk from the Lincoln Memorial I sure adored Georgetown gurr! 
The Ironbound turned up the heat during July and August, those humid temperatures had me bugging! Cooling down at Point Pleasant Beach I wanted to serve something more refined compared to those messes from Jersey Shore, I know Brit had more class than that lot! New York City gave me endless days of fun and exploring through the city, it gave me something that I'll never get back, well if I return then that's another story. Being daring I dragged my tired self to a corner of Brooklyn that I had no idea about, after doing some research and trusting the advice of passersby I made my way to Lee Avenue in Williamsburg, the heart of Brooklyn's Jewish community. I saw so many Hasidim families check-in for the VS18 flight to London from Newark with their nursery load of children and on-fleek Jewish mothers. Going strictly kosher for one afternoon gave me the immense opportunity to see that part of NYC! Serving Obamarama and Kosher Overness, I had summer on lock!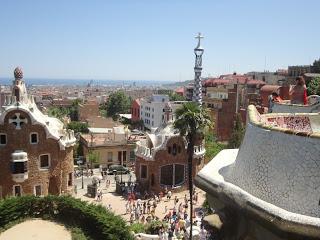 University life was a drag during the Spring/Summer semester so I was glad to be jetting off to Spain for five full packed days along the Costa Dorada. Taking in Barcelona, Tarragona and Sitges I crawled back on to my Birmingham bound flight, the hangover was that bad! Barcelona served Gaudi Realness with the sights of that genius. Getting to grips with that mad Spanish city I found the Sagrada Familia, she's a beautiful work of art! Tarragona allowed me to experience a Roman vibe with its unique architecture and amphitheater. Whereas, Sitges welcomed me with its Rainbow vibe I was at one with their Village People! Marrying the night I lived it up at Queenz to enjoy a few too many local strong drinks but I got that good good in the end! Spain serves so much more than what those Brits abroad crave, I even had a Desayuno Inglés! I learnt that Spain is much better when the queens are out! Si! Te amo España!
Taking to the skies two weeks later I boarded my Turkish Airlines flight to Dalaman via Istanbul Ataturk from Birmingham Airport once again. Experiencing world class Turkish hospitality even before I had touched down onto Turkish soil I was loving my life at 35,000 ft! Spending just under five weeks alongside the Turquoise Coast I revisited a few familiar places that I missed due to being in Newark, NJ during summer 2012. Istanbul wanted me back for two days so getting back to that nonstop metropolis was exactly what I needed, the buzzing atmosphere of Taksim Square keep me entertained for sure! Taking things easy by the cool waters at Oludeniz Beach gave me the chance to recharge my batteries, this holiday lark didn't want to slow down whatsoever! Taking one final Jeep Safari and Boat Trip was just enough for me before I said my final goodbye to that once familiar Turkish holiday resort. I was happy to be going back to Uni life for my final year in Birmingham!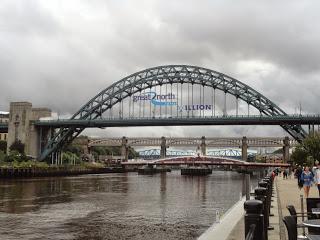 Packing up my life I moved back to Bilston, my University College Birmingham days had come to a close. I had high hopes for the future but knew that I wouldn't be using my passport during the summer of 2014. Getting down to London for ten days allowed me to blog to my hearts content about parts of London that I had never previously been to before. Leaving London for an overnight trip to Brighton concluded my South-East escapade. Things took a slight dip during the latter half of 2014 but I revved things up with a weekend in Blackpool, it was a shameless time so I embraced that part of Blackpool's Gay scene. I had achieved a 2:1 Bachelor's Degree in Hospitality and Tourism Management so I wanted to party and get completely messed up that weekend! I certainly did that in Blacks! Trading my previous foreign summer experiences I loved the offerings England served to me! Get wasted BB!
Being away from Birmingham made things awkward if I wanted to travel to somewhere cheaply, calling on a friend I revisited Birmingham and used the opportunity to get a super cheap MegaBus up to Newcastle-Upon-Tyne for a short trip. The Geordie Shore showed me everything that I wanted to see, getting some perfect snaps of the Tyne Bridge impressed me much! Getting down to the Pink Triangle for two crazy nights out at Eazy Street and Ruby's I noticed the Geordie queens did things differently in their village! I met Beauty Killer at Eazy Street and even snatched a selfie with her! Making the never-ending trip back to the West Midlands wasn't fun, hungover I missed my National Express coach back to Birmingham, so I arrived a few hours later in Bilston than previously planned! Staying closer to home I went to Shrewsbury before September called, those Ramen noodles tasted amazing! So, even with a hazy plan I managed to have an ace summer on a budget in England!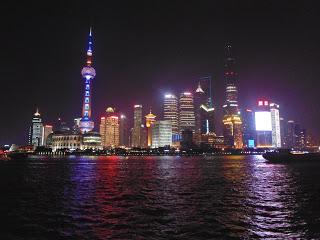 China was calling! Shanghai welcomed me in its own special off the wall way, I wasn't ready for that almighty culture shock! Getting to know and love this Chinese mega-city was an effortless task, I just needed to get some sleep! Nanjing Road served the shopping but I was gagging to see the Bund and the skyline, it was a moment I won't ever forget! Moving down to Suzhou for one week's of TEFL training I met some amazing people and was introduced to a growing Chinese city that had so much more to show me! Things happen for a reason, I know that seeing Suzhou for that period was meant to be! China was giving me something different, my summers had all come at once with the craziness I was experiencing. Saying my goodbyes and dragging myself onto a Chinese High Speed train from Suzhou to Wuhan (Hankou) was easier said than done, I was severely hungover if not a little drunk still! So long Shanghai!
Wuhan is home! Settling into the rhythm of training and working life didn't leave much time to see the city of Wuhan at all, but in time I got out more and more to see I had made the correct decision. Living within the Optics Valley (Guanggu) area afforded me to be within reach of the Wuhan Metro so seeing places like Zhongshan Park and Jianghan Road didn't take a seconds thought. Murdering the mic I got to know the Chinese phenomenon that is KTV, gracing everyone with my renditions of Kylie Minogue and Madonna's back-catalogue of hits I was in my element. Hitting Lumo Road under the cover of darkness had allowed me to eat some seriously tasty street food, see a Chinese rock gig and find a bar with something extra! Feeling rebellious I took a chance on the Wuchang Uprising Memorial of 1911 to find how the Republic of China was founded! Over the last so many years I have been blessed with four immense summers, spanning across various countries, I'm blessed!
2016, You Ready?!
Joseph Harrison