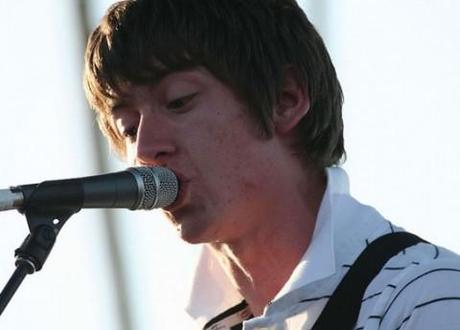 Alex Turner, lead singer of the Arctic Monkeys. Photo credit: thetripwirenyc, http://flic.kr/p/JqFsK
The 2011 Glenfiddich Mojo Awards have rewarded a host of music names new and old – but mainly old – from the Arctic Monkeys (Best Album) to Ringo Starr (Icon award) and Gary Numan (Inspiration award). The Awards were founded in 2004 by Mojo magazine; past winners include Paul Weller, Ozzy Osbourne and the Sex Pistols. But is the Mojo Honour List still relevant in today's music market?
Breakthrough award: Rumer
Out of touch. Writing in The Telegraph, Neil McCormick was unimpressed with the Mojo selection, branding the awards "music for people who have stopped listening to music". He harrumphed: "It's one thing producing a magazine to pander to the tastes of people who already know what they like, but there is something decidedly odd about giving oldies awards year after year for things they did decades ago." McCormick contrasted the Mojo awards unfavourably with the Mercury Awards, which place a greater emphasis on contemporary music.
Classic album award: Screamadelica by Primal Scream
Mercury rising. Indeed, the 2011 Barclaycard Mercury Awards shortlist bears little resemblance to the Mojo Awards. The Arctic Monkeys and Rumer failed to pick up a Mercury nomination, despite receiving Mojo acclaim. And there was no sign of Ringo Starr on the Mercury shortlist either.
Hall of Fame award: Brian Wilson
Against all odds. While other music awards ceremonies are magnets for bad behaviour, the backstage gossip coming from the Mojo Awards is rather more sedate. Phil Collins told the Evening Standard that he is writing a book on Texan history, before leaving early due to a "back injury". Ringo Starr revealed that he will not be performing at the Olympics with Paul McCartney.
Merit award: Martha and the Vandellas
Single ladies. The Daily Mail, bastion of feminism, homed in on the relative lack of female rockers at the ceremony. Jody Thompson noted that Sandie Shaw, Suzi Quatro and Martha Reeves were there, "but they were outnumbered by the dadrockers of the music business who'd turned up at the awards given out by the adult-orientated rock mag". It was a fallow year for female Mojo winners: singer-songwriter Rumer , AKA Sarah Joyce, took home the Breakthrough award, while Martha and the Vandellas scooped the Merit award.
More on music

Cher Lloyd's new single
The real reason Cheryl left the X-Factor
Black is back
Noel Gallagher's solo album