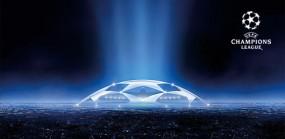 The 57th season of the Champions League football is almost here and on Thursday the draw for the group stages saw some potentially savory match ups.  The competition is one of the most prestigious contests and is one of the most grandiose sporting events around the world.  In fact, the final is the most followed club football match in the world and the 2009 final ensured that when it surpassed that year's Super Bowl.  The competition has been won by a total of 21 different clubs and of the 21 teams, only 12 have won the title more than once.  Real Madrid is recognized as the most successful club in the competition, having won it nine times including the first five finals.  La Liga is the most successful league accumulating 13 wins, Serie A has produced the most appearances in a final, 26 and England boasts of producing four different winners.
The group stages are getting set to kick off and match day one will take place September 13th and 14th.
Group A
Bayern Munich GER
Villarreal ESP
Manchester City ENG
Napoli ITA
Group A is one of the stronger groups, in my opinion.  It will be a difficult group to call as there are four very solid teams with more than enough quality players to change a game in a split second.  Match day one will see Villarreal welcoming Bayern Munich to El Madrigal on the 14th while Napoli will head to England to face Manchester City.  This group will be a real test for City, even with their new found wealth and this season's high profile signings, it is the club's first excursion into Europe's prestigious competition against some seasoned teams.
Group B
Internazionale ITA
CSKA Moscow RUS
Lille FRA
Trabzonspor TUR
This group is fairly smooth and should see Inter qualifying for the next round with some ease.  However, this is football and as they say "the ball is round".  Hence, anything can happen.  Lille is the least experienced team in the group with only three previous appearances; meanwhile, Inter is the most experienced club having appeared in the competition 18 times, winning the tournament three times.  Both CSKA and Trabzonspor will be making their ninth appearance in the tournament.
Group C
Manchester United ENG
Benfica POR
Basel SUI
Oţelul Galaţi ROU
Another of the less brutal groups and though we expect Basel and new comers Oţelul to pose no threat beware as the Romanian team won their spot through the champions route- winning their national league.  Manchester United is the most experienced team, with the most experienced manager in this group and surely Fergie's team will qualify fairly easy for the knock out round.  Although, Benfica may prove a difficult test for them and how fortunate are we as football fans that this is the first match of the group?
Group D
Real Madrid ESP
Lyon FRA
Ajax NED
Dinamo Zagreb CRO
Group D is a fairly strong group as the "top three" teams boast quality experience and between them have lifted the cup with the big ears 13 times.  Real Madrid and Lyon have an ongoing rivalry that has seen the French side considered the dark horses for the whites.  Prior to last season, Real Madrid was never able to secure a victory let alone score a goal at the Stade Gerland but remedied that with a 1-1 draw in France followed up by a 3-0 victory at home.  The first leg of that match up will take place on match day three in Spain.  Ajax taking on Lyon in Amsterdam on opening day should be a great match also.  Real Madrid should take top post in this group with Ajax and Lyon fighting for second and third place.
Group E
Chelsea ENG
Valencia ESP
Bayer Leverkusen GER
Genk BEL
Possibly a group of death as Chelsea, Valencia and Bayern Leverkusen are three strong teams with possibly Leverkusen having the squad with the least depth.  Chelsea's owner will be hoping that newly appointed Villas-Boas will be able to guide the team to the final as one of the club's major objectives.  The biggest match up of the group should be between Valencia and Chelsea.  It will be intriguing to see how Mata does against his former employers.  Let us not forget Genk, defending champions of the Belgian league making their second group stage appearance and could potentially provide us with an upset.  Group E is definitely one of the groups I will be watching throughout the entire competition.
Group F
Arsenal ENG
Marseille FRA
Olympiakos GRE
Borussia Dortmund GER
This group is quite interesting as I think all four teams are capable of qualifying for the next round but if I was forced to choose I would go for Dortmund topping the group with Arsenal as runners up.  Although, Marseille would be a very close second; and if they have two solid performances against Arsenal I don't see why they wouldn't take second place.  I chose Dortmund because they have an exciting team that was a joy to watch last season in the Bundesliga and despite losing Şahin to Real Madrid this summer still looks dangerous with the likes of Götze, Barrios, and Großkreutz.  Arsenal, in my opinion, really needs to tighten up on their defence and with players like the aforementioned and Rémy, the Ayew brothers, González, Gignac and Ibagaza, just to name a few will definitely stretch the team and even more so if there are any injuries.
Group G

Porto POR
Shakhtar Donetsk UKR
Zenit RUS
Apoel CYP
This I believe is a fairly straight forward group.  Porto are the current champions of the Europa League and despite losing their coach and key striker Falcao the team remained somewhat unchanged and I believe they will top their group.  Shakhtar and Zenit are reasonably good teams and they will be the main threat to the Portuguese side.
Group H
Barcelona ESP
AC Milan ITA
Bate Borisov BLR
Victoria Plzeň CZE
This group boasts some prestige with Barcelona, defending champions and Milan winning a total of 11 trophies between them.  At this moment in football, I doubt there is any team that can beat Barca and the likelihood of an upset by any of the more inexperienced teams is next to impossible; maybe if both Milan and Barcelona hit the self-destruct button.  The best match of the group will certainly be between the giants and probably of the round as this fixture will be opener for group H.
If you have an appetite for football and great club football at that, the Champions League group stage pairings always has fans salivating and the matches themselves hardly ever fails to satiate that desire.  Why should this season be any different?


By TwitterButtons.com