Ah, Chardonnay. The classic white wine. Chardonnay wines are made throughout the world. The varied styles of winemaking and the influences of the terroir result in a wide variety of wines.
Despite the wide variety of Chardonnay available, I noted that I have mainly had California Chardonnay, and all of those have spent some time in oak. Well, this wine is not going to break that trend.

Despite the French name, this is a California wine, and it has been oaked. Since I have liked all of the other California Chardonnay wines I've tried, I expect that I'll like this one as well. Maybe next time I'll go for something different.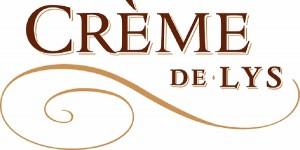 This Chardonnay is by Crème de Lys, which is a part of
Diageo Chateau & Estate Wines
. I have been unable to find detailed information on the 2010 vintage, but the producer's notes for the 2009 vintage indicate that the grapes are sourced from several vineyards along both the Central Coast and the North Coast. A small amount of Malvasia Bianca and Pinot Blanc were added to the 2009 vintage to enhance the aromatics. I assume the same was done on the 2010 vintage, but I cannot confirm that.
The pasta and cream sauce will be done soon, and the wine is chilled. I think it is time to pour.
Should I use the aerator or not? A taste test (both with and without the aerator) wasn't that clear, but my wife and I decided to go without the aerator. It wasn't necessarily bad with the aerator, but a bit different. Some of the more delicate flavors were lost.
I like it. It isn't excessively oaked, but it has enough to give it some buttery notes. (I do like the heavily-oaked wines, too.) I'm picking up some light tropical fruits and a hint of toast on the nose. Flavors of tropical fruit (maybe pineapple) along with some buttery, toasty oak. Great balance with the acidity. I'm liking this even more as I am drinking it. It's easy drinking, with a nice, clean flavor.
At only $9.95 for a bottle, this is an excellent value. I highly recommend this wine. I give this wine an 89 a "Very Good" rating.
(If I get more details from the producer about the 2010 vintage, I will update this post.)