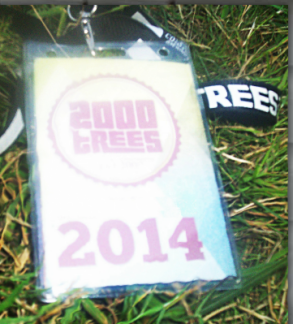 2000 Trees 2014: Friday July 11th
To anyone looking for money making schemes, just sell massages at festivals I would've paid around £40 for one this morning…
Pieminister down, onto the music!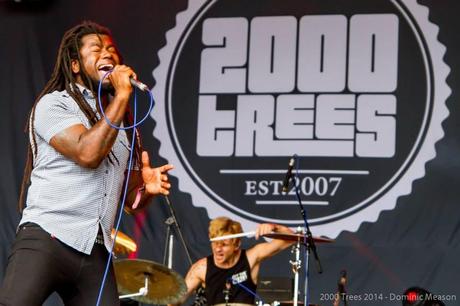 Almost 4 years ago to the day, Dave and James were introduced to a young man named Joe Green next to the main stage at 2000 Trees. Today, they play it. Hold on, that doesn't quite do this justice- today, they own it.
Opening with powerhouse tracks Friendly Fools followed by My Colour Optimistic these home town heroes mean business but it's Black Hearts where people start to realize they might be the real deal with their ultimately charismatic frontman dominating the stage and crowd.
The music is huge and it would take someone with an even bigger voice and personae to compete with it, or even to be heard but Joe Green is another level.
An absolutely honor seeing them at this stage of their career, they're on the ascent and it won't stop for as long they want it to continue.
Before the next act was one of those times where you can go see what's going on on the other stages.Kitten & Bear were nearing the end of their dulcetly melodious indie-folk set after which we find Tos is around halfway through his annual compere marathon over here at The Croft. Relentlessly funny throughout the weekend it wouldn't be that difficult to stay here the whole time and he regularly suggests you do.
Back at the mainstage 2 piece garage punkers Slaves were taking a stranglehold on the audience. They're energetic to say the least, the more palatable aspects of hardcore, entirely listenable. Their passion is absolutely mesmerising. They give us strangely insightful information on their tracks that otherwise might seem quite abstract, but it's the raw simplicity of their craft that sells them.
Inbetween absolutely unmissable mainstage acts I checked out bands I hadn't necessarily planned on seeing in the hope of being pleasantly surprised, I wasn't ever really likely to be disappointed the quality of the line up throughout. My first trip the the new Axiom Stage was for Delta Sleep, musically the Local Natives meets Minus the Bear and a great way to juxtapose what came before and what is to come after…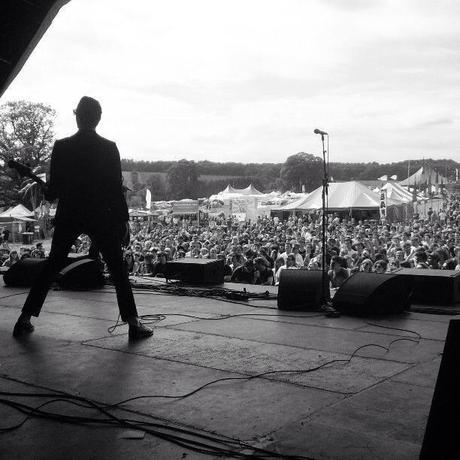 When I got back the Mainstage, The Computers were already well on their way to destroying everything in their path. As well as being the most South Western band on the menu they were also the smartest dressed, but don't let that fool you.
Absolutely ridiculously captivating a performance with the kind of grandstanding from dynamic frontman Alex Kershaw usually reserved for heat of the moment encores but par for the course during their set. Theres's climbing on speakers, throwing guitars, the lot.
Musically they're unique in this day and age; elements of motown, punk, old school guitar bands, blues and yet somehow it sounds perfectly constructed and just feels right.
They're unbelievable to watch, an absolute riot. I mean he ended the set by orchestrating what can only be described as a wall of death sandwich in which he was the filling.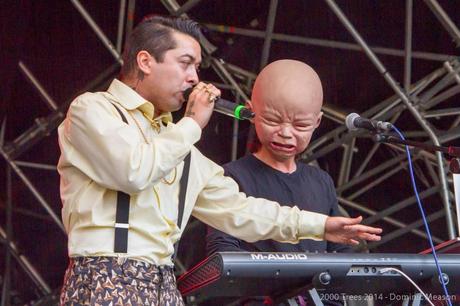 I must say one of my favorite things to do early afternoon at 2000 Trees is have a nap at the mainstage which is why I caught most of the bands there today. Someone woke me up while the next act was coming on to make sure I didn't miss anything which was nice/brave…
Waking up to a giant baby onstage was weird. Itch is up there too, he keeps the introductions short but the flow is tight and every track here is a big one.
He had to cut his set ever so slightly short die to technological failure but it was great to see him back and an excellent showcase of what he's been up to in the interim.
Nothing like a secret festival set. So it was down to the forest where Empire frontman Joe Green was playing, they'd mentioned it earlier on on the facebooks but that's cool, can't get enough of them right now.
Stripped back it's just Joe and a couple of guitars which gives him a fresh canvas to paint with his at times, incomprehensible vocal acrobatics. A Prince and a Beyonce cover show the inconceivable places his range is capable of going.
Before Empire there was Divine Secret and we're treated to a reunion here as the other two members happened to be in the audience. These moments make festivals and amazing stuff like this happens all the time here.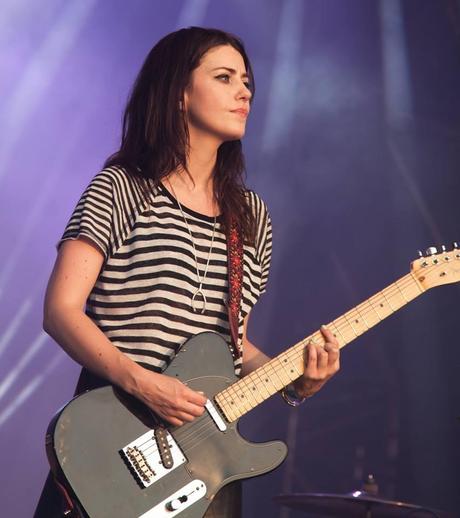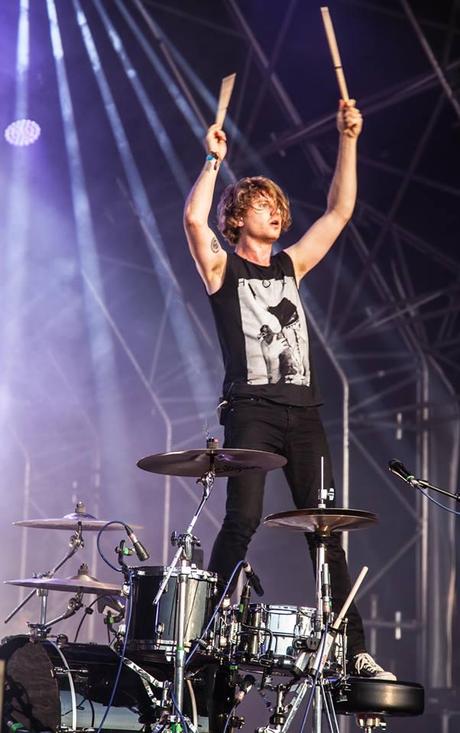 Brighton duo Blood Red Shoes are such a beast at festivals, just ripping people's faces off without warning. Laura-Mary Carter is as fierce as ever and Steven ferociously beats his drumkit into submission.
I consider Heartsink, It's Getting Boring By The Sea and Cold their sure fire home runners and while they still absolutely smash them its the tracks from their most recent self-titled album that kill.
You can't help but rock out to them and you know you'll regret it if you don't.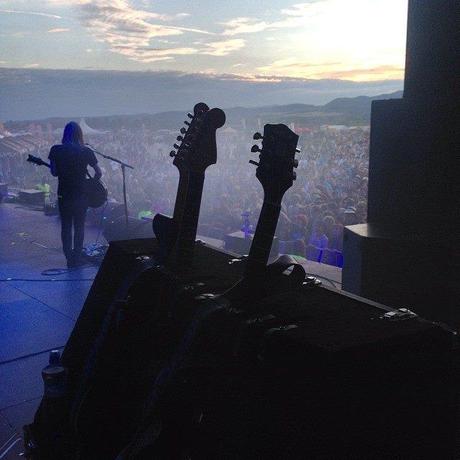 Southampton's Band of Skulls closed the night music wise though the entertainment carried on in memorable fashion with an incident during the silent disco that may well go down in Trees' folklore.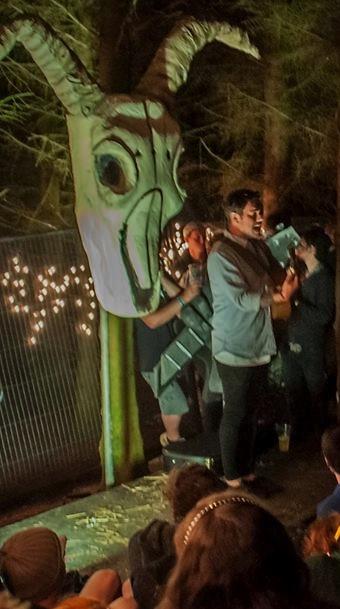 So during the conversation the previous night, Mr. Lockey had mentioned that Jim Lockey and the Solemn Sun were no more and that a new project was on the horizon with him playing these songs for the final time this evening. They will now simply be known as Solemn Sun, what the future holds remains to be seen.
Moments like these are just, you know when people sort of kiss their fingers after seeing a nice painting? That. Natives, Waitress, Atlases and loads more all stripped back, supported by a few hundred voices and in the most picturesque setting you could wish for.
What a way to end the night.
Huge thanks to Dominic Meason & 2000 Trees for photography