covethercloset March 1, 2013 Accessories, Designer, Mom Must Have, Promo Code, Purse, Sale, Shoes, Wardrobe Essentials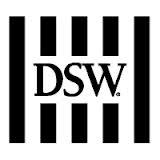 {DSW©}
DSW exclusive promo code: 483375602008 (one time use only) for $20 off your $49 purchase! Only valid through March 30, 2013.
Did you like this article? Share it with your friends!
Leave a Reply
Your email address will not be published. Required fields are marked *
Name *
Email *
JavaScript must be on to leave a comment.
Comment
HTML tags are not allowed.
Notify me of new posts by email.