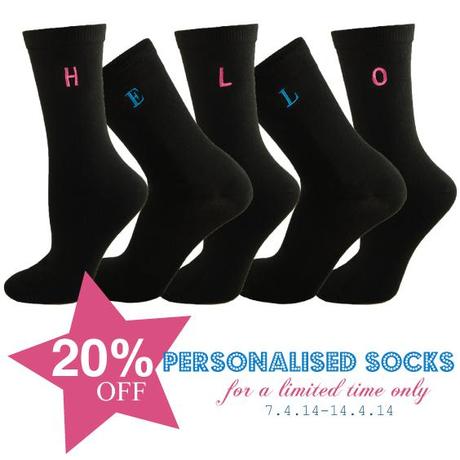 Personalise your new SS14 wardrobe with our socksupermarket initial socks!
In both ladies and men's, pink embroidered initial for the ladies, blue embroidered initial for the men.
Gorgeous soft black cotton rich socks that are subtle enough to wear every day or cool enough to be worn in the evening!
Men – they look smart worn with your favorite leather brogues at the office and your new trainers in the day.
Ladies – comfy enough for everyday and cute enough for the evening paired with your newest pair of chunky heels or wedges!
And for a limited time only theres 20% off! Enter 'SPRINGCLEAN' at the checkout!
CLICK HERE TO GO STRAIGHT TO PERSONALISED SOCKS