How do you drive traffic to your website?
Do you build authoritative inbound links that help your site grow?
Link Building Techniques are vital ways to improve your website's visibility in search engine result pages.
Site owners know building quality links pointing to your website is key to grow an online business. But how to start webbing up your site is always the big question.
After creating winning strategies for small businesses and entrepreneurs, I will provide you sources from where you can build authoritative links that help your site grow organically and rank well on search engines for your chosen keywords.
---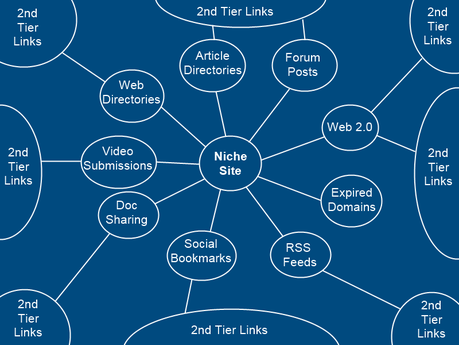 Ranking your website on search engines like; Google will include to mean strategies.
First, you will have to start with your website optimization (on-page SEO) then proceed to optimizing your visibility on other sites within your niche (off-page SEO). 
Your on-page optimization will require content that is connected to your offering while your off-page optimization is on other sites for the purpose of backlinks that help your site rank on search engines.
I'll give you 20 Top Ways to Organically build web traffic to your site while building quality authoritative backlinks. Also find more downloadable e-books like this post in an e-book, share post to download!
1. Business Directory Listing
When you list your business in high traffic business directory sites, you are putting your company in front of people searching for services and products just your like yours.
Business directory listings can also improve you local SEO rankings. See business directories.
2. Video Submission
You can use videos for brand interaction and engagement. After running a couple of text videos, I found out - you can get more interactions and engage with videos than you would with an image or text.
Most video sites will have search engines index your videos and keywords, so you can rank on search for your targeted keywords.
See a list of quality video sites that can help with online visibility. 
3. Article Submission
You have written a very informative article, how will you share it? The best way is through article submission sites. Content submission techniques work best because you are bringing instant value to the table. 
Links created from article submission sites are high quality do-follow links, that will help you rank on SERP. Make sure your article is of substance and carries more than 1000 words for better SEO.
4. Web 2.0 submission sites
These sites can have you post content with a do-follow link back to your website. As the internet grows, you start to take control of what you can post and how you want it viewed online.
Take advantage of web 2.0 sites like these ones listed here. 
5. Guest Posting
When you are an expert, you can find platforms that accept guest posts. When you guest post, you can include a backlink to your website from your content.
Guest posting on sites in your industry is a very effective way of building authoritative inbound links and brand recognition. 
6. Classified Posting
Remember when you ad to post in a classified ad magazine? Well now, you can find classified sites that where you can post your advertisement online and build traffic.
Most classified posting can include a backlink to your website, so people can click through directly to your services or products. 
7. Blog Posting & Submission
Unless you have thousands of dollars to spend on bring relevant or targeted traffic to your site, you will need a blog that is connected to your website.
With your blog, you can post news, updates and other informative content that can nurture your visitors.
After publishing your blog post on your site, you should also share to other content blogs on the web. 
8. Press Release Submission
This is not necessarily a link building technique, but it's very important as to how you get your website news to the media.
When you submit a press release, your release is hosted on different high authoritative sites that help with more visibility online. Use press releases for branding and exposure. 
9). Nich Blog Commenting
Make sure to read the blog post and keep your comments simple. You don't want to talk about anything else than the post.
As for your backlink, make sure to include your name, domain and email in the signature section of the comment form.
Comment only on quality high pr sites that are related to your content. 
10. Social Bookmarking Submission
You want your site indexed by search engines faster? Then look for quality social bookmarking sites. With these sites, you can save pages of your website that can be shared on the web.
There are over 200 social bookmarking sites and many more popping up each day. Make sure to focus only on high authority social bookmarking sites. 
11. Photo Sharing
How time has changed, with technology comes different visual ways of interaction. Photo sharing sites are one of the most authoritative sites on the web today.
This will include your website in search engine images and rank your website for related keywords. For best results make sure all inbound links are do-follow. 
12. Infographic Submission
Thinking about it - 10 years ago, no one really knew how effective infographics where at the time. today you need them for presentations and visual interactive content.
Infographs can help you build quality authoritative links from expert sources online. See a list of sites.
13). Search Engine Submission
Search engine submission should be one of the first steps to take for SEO. I don't have this as number one because this list is not a top ranking guide.
The purpose of SEO is to rank on search engines, so your first initiative will be to get your website indexed by Google, Yahoo and Bing.
There are other search engines you can submit to, checkout this list out. 
14. Niche Directory Submission
Submitting your site to niche directories can help you build a brand recognition.
When people get to see your site on different directories they frequently visit, the end result will be them trying out your service or product.
The are hundreds of niche directories online, just focus on the ones that are directly related to your site and content. 
15. Question & Answers Sites
With the landscape for learning increasing, you can find question and answer site that can allow you to flex your knowledge and skills to help others looking for answers.
With question and answer sites you can be sure to include links to valuable content within your site or on your site blog.
16. Review & Rating Sites
Review and rating sites are becoming more popular due to the fact that today, most people prefer to buy products with recommendations from others who have used it before. 
Get involved on review submission sites to create high quality do-follow links and increase web targeted traffic to your website.
17. Micro-blogging Submission
When you create a lot of short content pieces, how do you get your articles or message out there? 
Micro-blogging sites can help get you there.
These sites allow you to publish your own content and curate it. Within your content and profile account, you can post your url and build referral traffic to your website. 
18. PDF Submission Sites
Create white label content like; e-books, guides and checklist manuals  to share on these sites.
PDF submission sites can be a tremendous way for building quality inbound links because they are easy to link to and share on other channels.  
See a list of PDF submission sites.
19. Social Profile Creation
When you create a social media account, make sure to include you url in your account details and also fill-out the description box appropriately. Most quality social sites are indexed frequently, so it's good to be a part of them as to grow your brand and increase exposure.   
20. Memes Submission
Photo to snippet videos is becoming a trend. Most post on social media are memes today, so use them to your advantage. Create your own memes, include them in  your content and link back to your post on meme sites. 
Conclusion
Since not all businesses are the same, you will need different strategies to approach your inbound marketing strategy. Link building should be an ongoing process and should be fully integrated in your marketing strategy budget at all times.
Without the right quality keywords and backlinks you cannot rank well on search engines. Your link building efforts should always include researching and building new venues for marketing. Remember, content link building is better than link creation.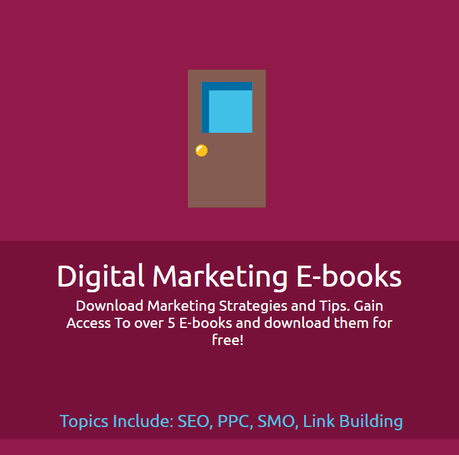 Click To Download
---
Divine Tumenta is an entrepreneur and professional digital marketing expert based in Los Angeles. He has worked in digital marketing for more than 8 years. He is currently founder and CEO of backlinkfy.com and a go to consultant for startups and small businesses in the USA.