Awoke this lovely morning to an e-mail from ASOS saying there's an extra 20 percenta off most of their dresses on sale. As you can imagine one was most impressed and got busy scrolling. 
Here are my best sale picks: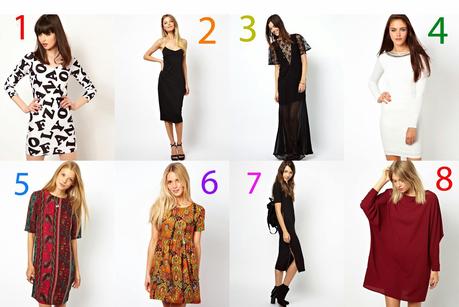 1) 
Lazy Oaf Exclusive Letter Body Con Dress
2)
ASOS Chain Strap Cami Dress
3)
ASOS Lace Mix Maxi Dress
4)
River Island Embellished Neck Dress
5)
ASOS Shift Dress In Paisley Stripe Print
6)
ASOS Smock Dress In Bright Paisley Print
7)
Monki Bodycon Midi Dress With Side Zip Detail
8)
ASOS Oversized Shift Dress
God Bless ASOS and their 60 minute reservations!
Hurry to get your size; I'm playing basket wars right now!