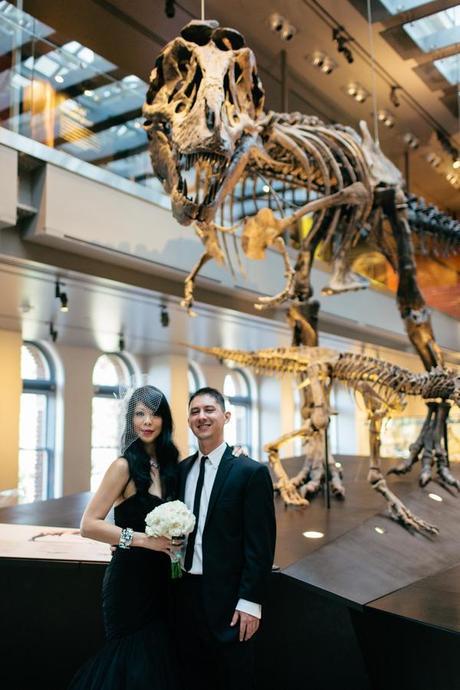 Image by Jessica Schilling via Offbeat Bride
1. Museum
A museum holds hands with an art gallery when it comes to the cool kids of weddings, and with so many fantastic museums in New Zealand, both rurally and in the big city, there is a size and style to suit everyone.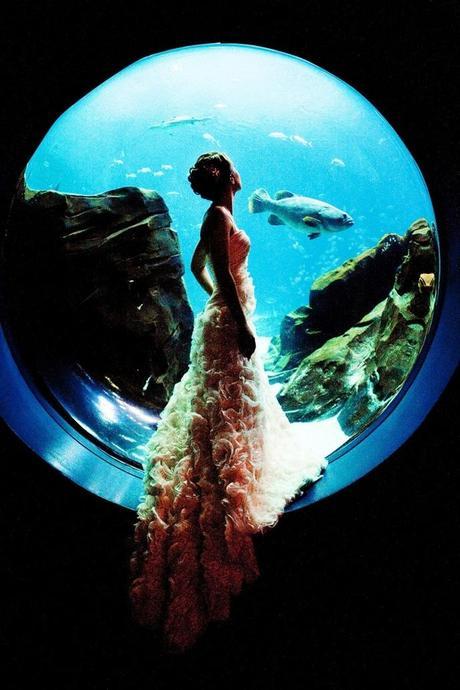 via Style Me Pretty
2. Aquarium
Marine Mad? Say 'I do' in an underwater setting , for a truly unique wedding day. My pick? Kelly Tarltons is only 10 minutes from Auckland and can cater for 120 seated guests (250 for a cocktail event).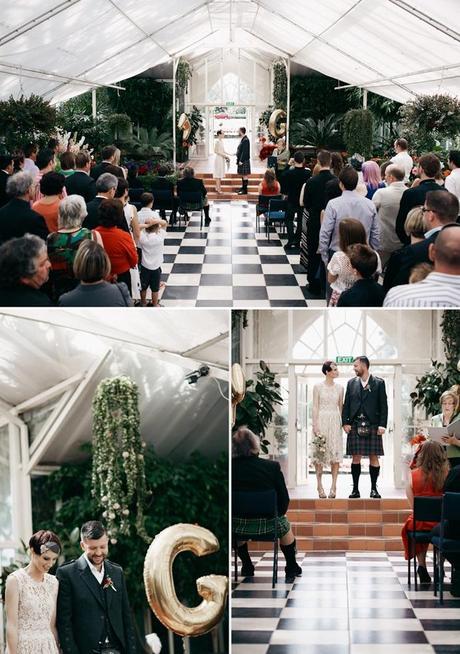 Images by A Couple Of Night Owls
2. Public Gardens
Our little land is abundant with public gardens, showcasing both botanical beauties and native giants… usually for free. Check (or don't) with your local council, as there may be a small fee for your fun. Either way, it is an affordable way to celebrate your wedding in an oh so pretty setting. The one above is the Hamilton gardens, check out the full wedding here.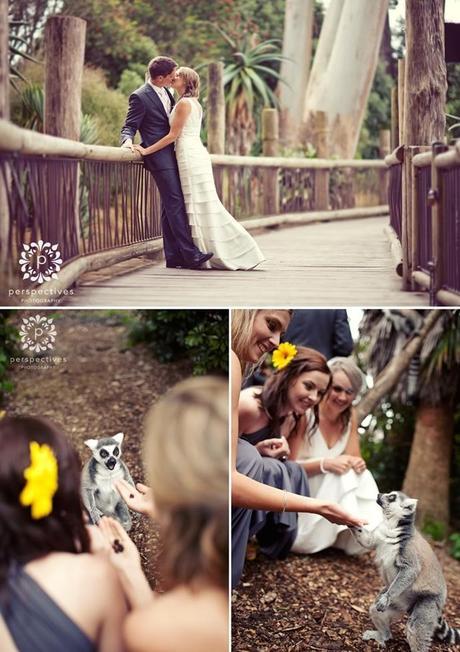 Images by Perspectives Photography
3. Wildlife Park
Lions & Tigers & Bears, oh my! A wildlife park makes a great setting for the animal mad. And the perfect inspiration for your big day. My Pick? Paradise Valley Springs near Rotorua, Orana Wildlife Park near Christchurch and Auckland Zoo. Check out the full wedding here.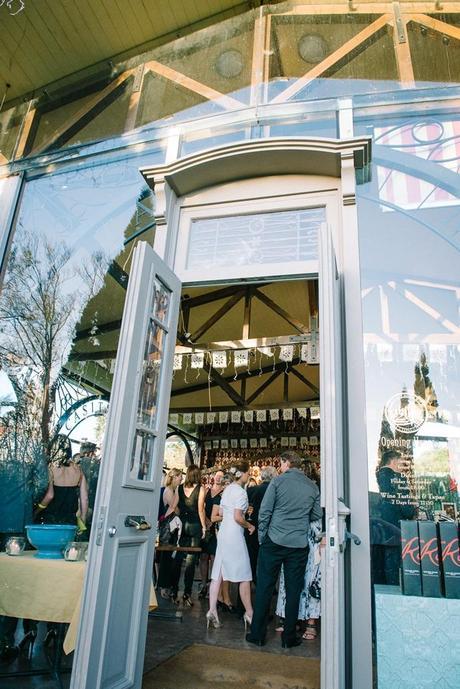 Image by Michelle Hepburn
4. Bar/Cafe
Have a favorite cafe or bar that you just love, love, LOVE? Find out if you can hold your service or function (or both) there, and celebrate your day in a way that truly reflects who you are. Check out the full wedding here.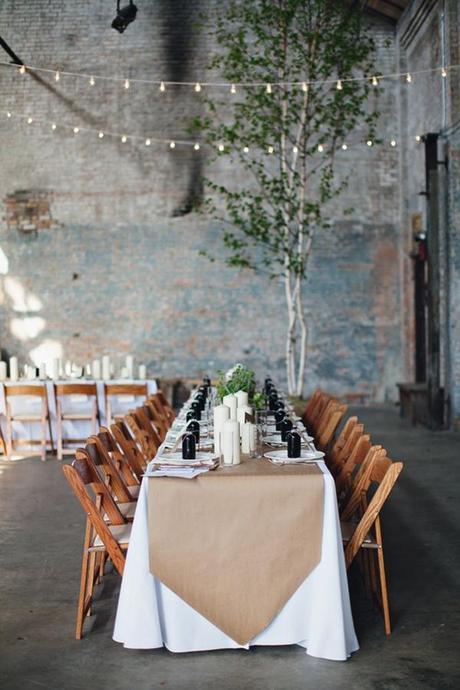 Image by Flora & Fauna via Ruffled Blog
5. Industrial Space
Want something a little bigger with an inner city industrial feel? A wedding in an industrial space can be an affordable way to host a supersized shin-dig in an oh so cool setting, you just have to go on the hunt for one! Check out the full wedding here.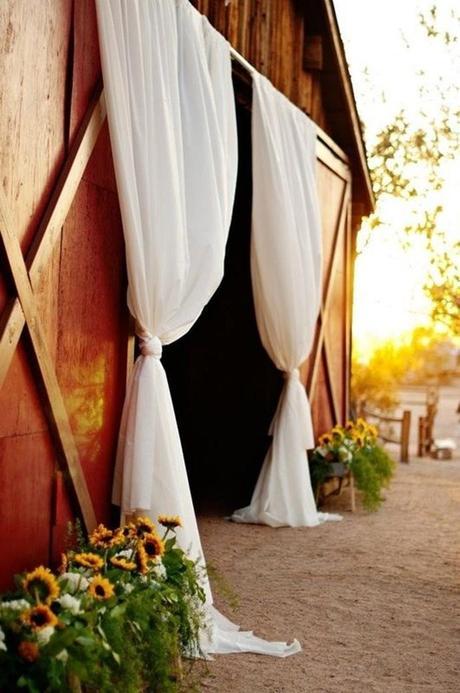 Image via AZ Barn Weddings
6. Rural Barn
Love all things rustic? An old barn is the perfect rural venue and the decoration options are endless (but affordable if you brush up on your d.i.y skills) There are so many fantastic barns around New Zealand, it is just a matter of finding one that suits (with power is even better) Ask around, put an ad in your local paper, or simply be cheeky and go door knocking… you just never know, who knows someone who knows of a good barn, if you get my drift.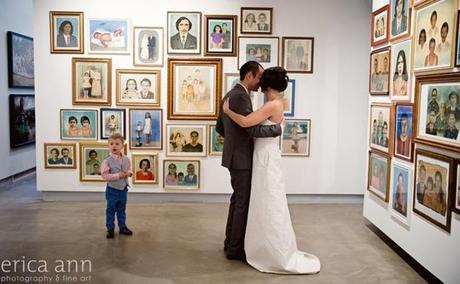 Image via Erica Ann Photography & Fine Art
7. Art Gallery
An art gallery has to be one of the most modern and swanky pants venue ideas on this list. Whether you surround yourself with contemporary art or hang out with the old masters, a gallery wedding is a very cool way to wed.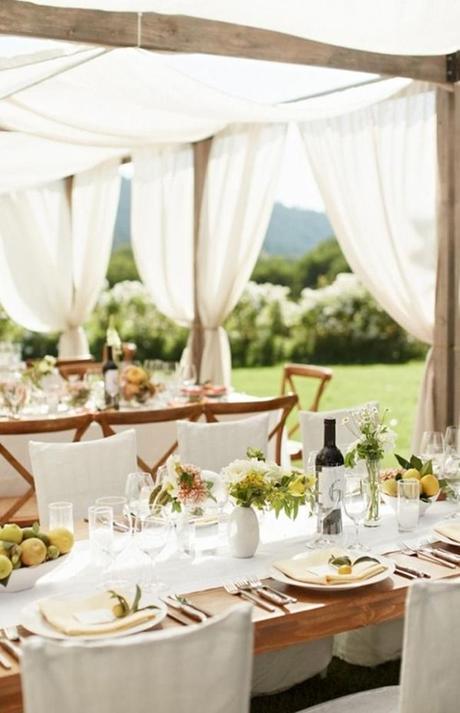 via Pinterest
9. Winery
Wine & Cheese is a match made in heaven, and a winery wedding has to be the perfect excuse to enjoy both. My tip to save money? Do your research, and don't rule out the little less commercial guys (It may save you thousands!)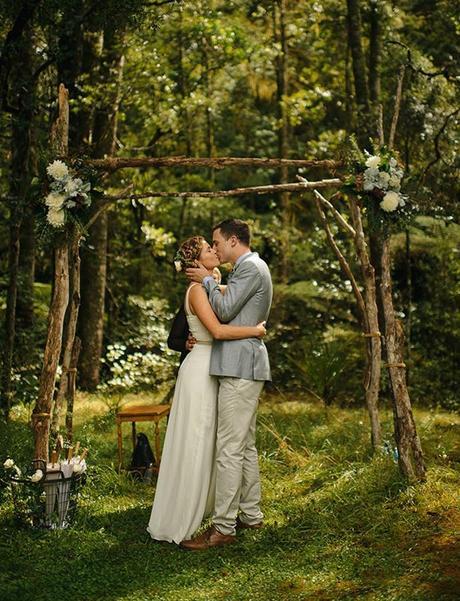 Image by Nordica Photography via Green Wedding Shoes
10. Campsite
Us kiwi's are camping mad, and most of us have enjoyed a holiday or two in a tent or caravan during our lifetime. I am a huge fan of a campsite wedding, and caravans are the picture perfect backdrop. Beachfront or lakeside among the mountains, there is a campsite to suit all styles and budgets. Check out the full wedding here.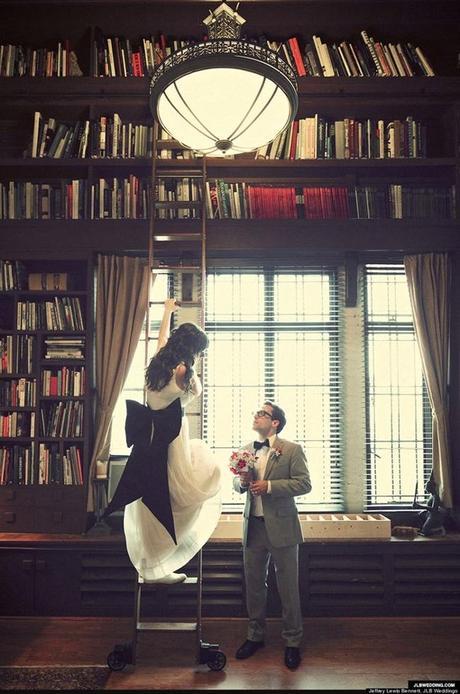 Image by JLB Wedding
11.Library
Bit of a bookworm? The library can make for a very cool (and quiet) venue for your big day. Don't forget the little guys… a small local library is often just as unique, especially if you are counting pennies.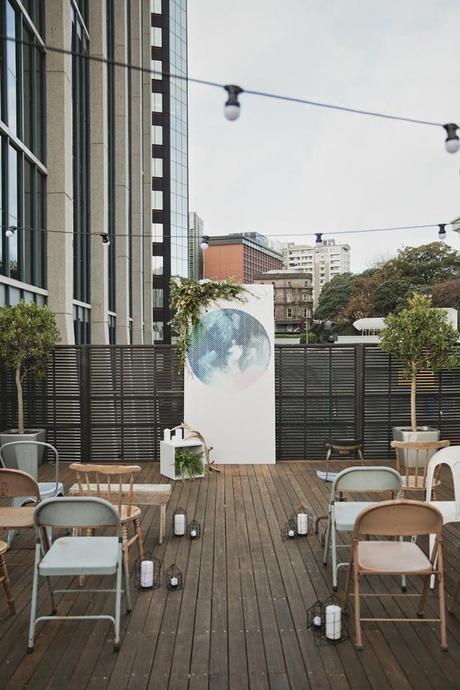 Image by Jel Photography via Floral Stylist
12. Rooftop
Know of a fabulous cityscape or a unique rooftop garden? This idea is very cool indeed, so best to do it in summer me thinks. Check out the full post here.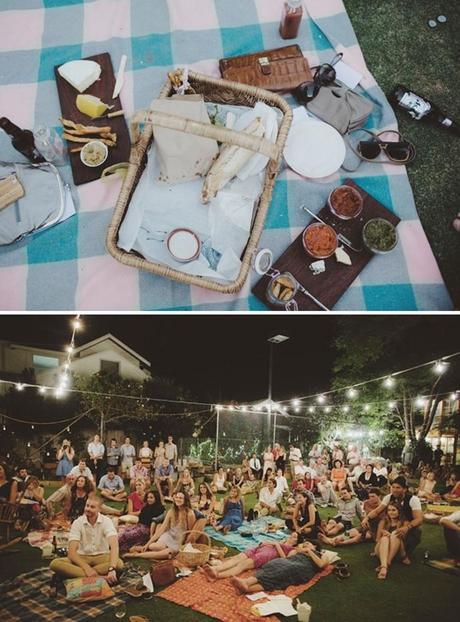 Images by Samm Blake via Green Wedding Shoes
13. Backyard
Know of someone with a fantastic backyard. Ask, bribe or tie them up, so that you can enjoy your big day backyard style. The perfect venue for those on a shoestring budget! Check out the full wedding here.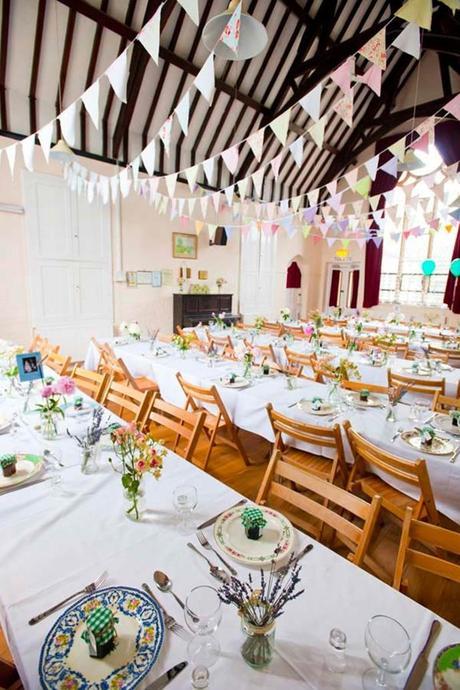 Image by Source Images via Rock n Roll Bride
14. Local Hall
I love a quirky local hall and in New Zealand we have loads of them. A little decoration and a little imagination, and this humble venue will have a little less sparkle, but a lot more soul.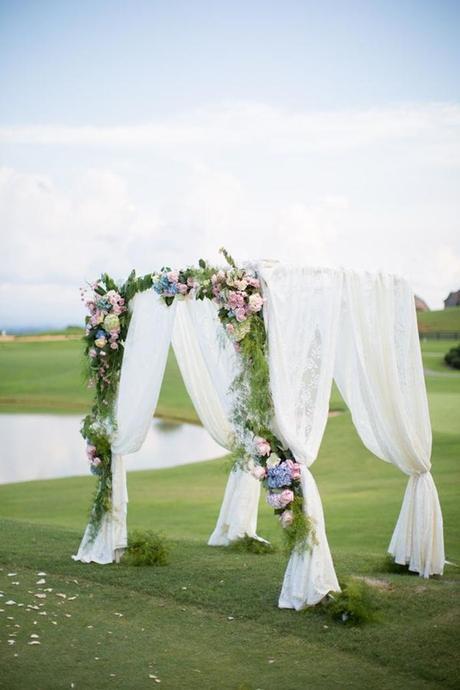 Image by Watson Studios via The Perfect Palette
15. Golf Club
You don't have to be a golfer to enjoy this venue. Golf courses are always picturesque and can provide some amusing guest entertainment also (think a guest challenge at the driving range) Again, do your research, as so many smaller local clubs can be just as perfect for your pictures, and your pocket.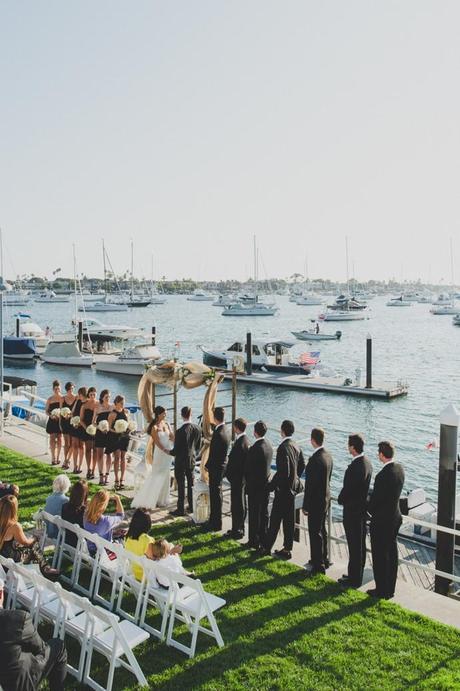 Image by Chaz Cruz Photography via Style Me Pretty
16. Boat Club or Wharf
Ahoy me matey! Go quaint and quirky or go all out in a fancy pants venue… or why not hire a boat and have the ceremony on the water with the reception at the club house. Cool huh.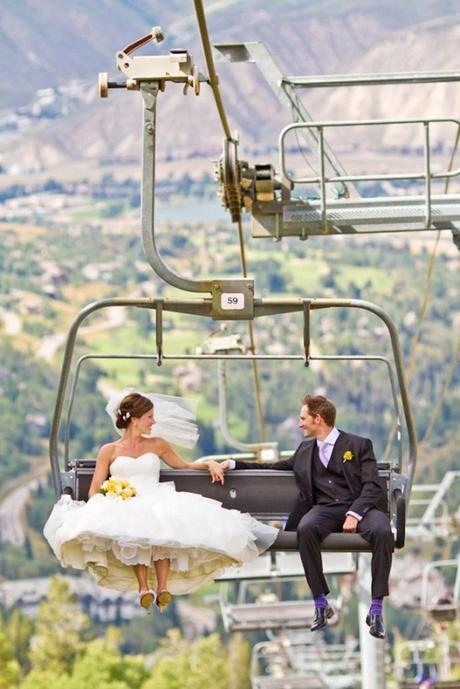 via Luv Images
17. Ski-field
A little bit brrr, a skifield wedding doesn't have to be in Winter. A summer ski-field wedding would be just as spectacular, and you would have the whole mountain to yourself, well maybe!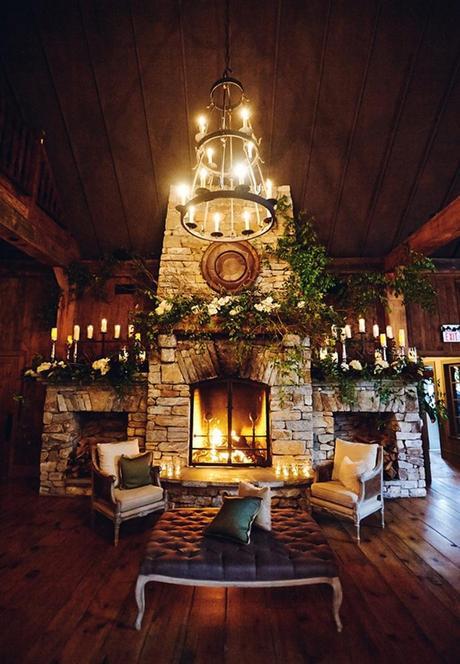 Image by Paul Johnston via Brides
18. High Country Lodge
Luxury or rustic, there are high country venues to suit everyone in this country. With a roaring fire, wild mountain flowers and fresh game on the menu, this venue idea is wedding perfect. Sigh.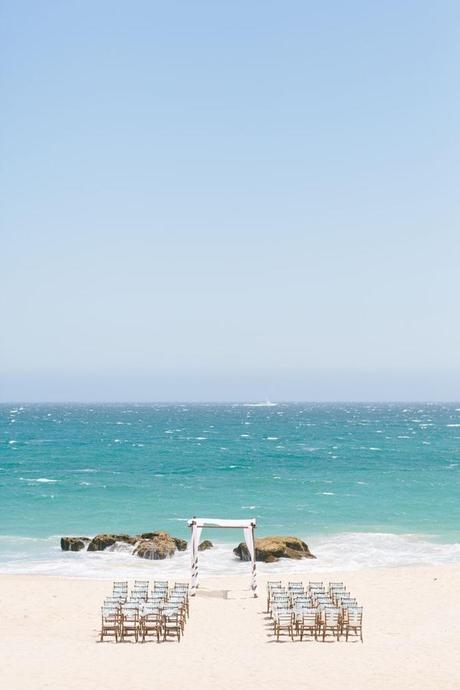 Image by Mirelle Carmichael via Style Me Pretty
19. The Beach
New Zealand is chocca with beautiful beaches and rugged coastal landscapes. Make the most of it and say I do with the sand between your toes.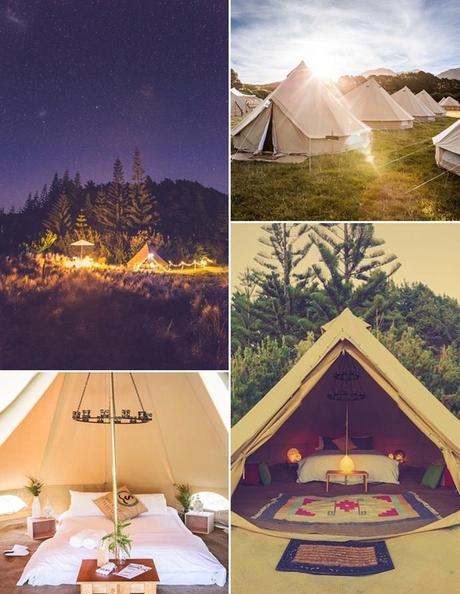 20. The Middle of Nowhere (my favorite idea!)
Have a special spot that means so much to both of you? Go all out in the middle of nowhere! It is amazing where caterers will go, and with amazing 'glamping' specialists Wildernest let your location imagination run wild.
Did you get married in a wild or wacky or location? Please share!