So you've got a big rectangular scarf and you're not sure how to wear it.
If you're petite there is probably too much fabric in it and it swamps you when you tie it round your neck.  Instead of letting that gorgeous scarf languish in your wardrobe unworn, why not try this nifty way of turning it into a piece of clothing instead!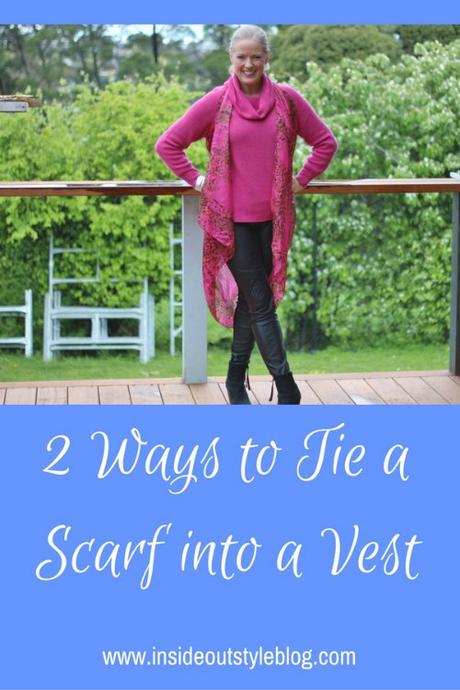 How about a vest, the more fabric in your scarf, it will become more kimono like.
You can layer it over long sleeves, or just wear it over a tank or tee in summer.
If you wanted you could take the ends and tie them around your waist and create a top.
You can wear this over your swimsuit, so it's also an alternative tying technique for your sarong as well.
Watch this video to see just how easy it is to tie your scarf into this kind of flowing, kimono-like vest.
2 Ways to Tie a Scarf into a Vest