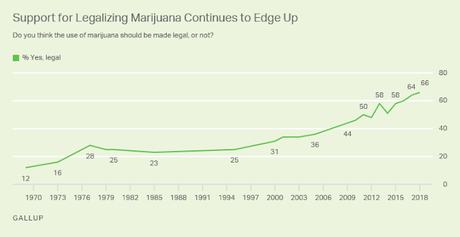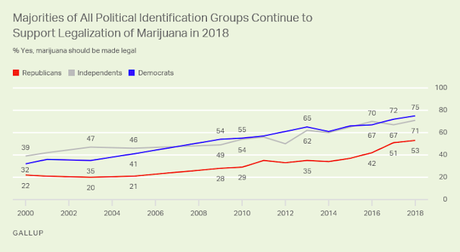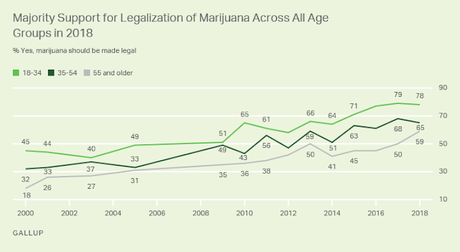 These charts are from a newly-released Gallup Poll -- done between October 1st and 10th of a national sample of 1,019 adults, with a 4 point margin of error.
It shows that the support for legalizing the recreational use of small amounts of marijuana continues to grow. Currently about 68% (about 2 out of every 3 adults) now supports legalizing the gentle herb. They are beginning to realize that marijuana is safe, does not lead to other drug use, and could supply millions in new taxes to states and the federal government.
And that is the opinion of a majority of all political groups (Democrats-75%, Independents-71%, and Republicans-53%). It is also the opinion of the three broad age groups -- 19-34 (78%), 35-54 (65%), and 55+ (59%).
It is time for the U.S. Congress to seriously consider legalizing marijuana. Of course, that won't happen as long as the GOP controls the government. They don't care what the public thinks (but only consider the biases of their evangelical supporters).