First, a photographers bright and breezy loft, filled with things she's collected and uses for photo props...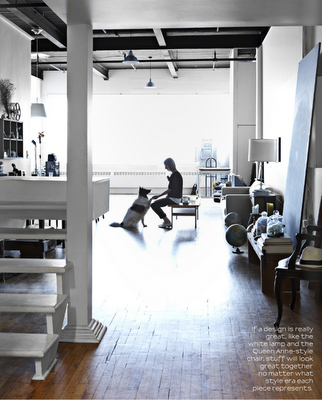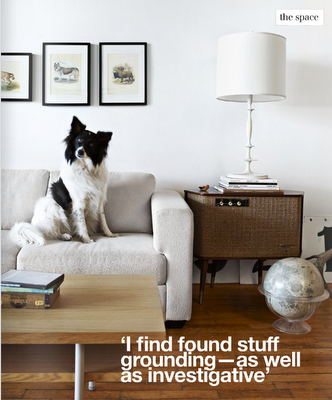 awww.... and I love the old radio (I think that's what that is) as a side table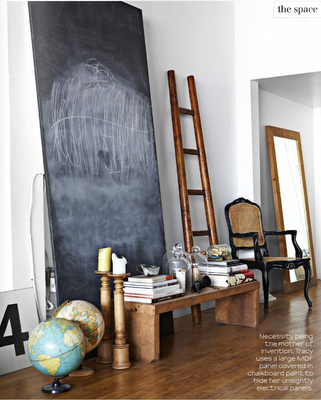 The large chalkboard actually hides some unsightly electrical panels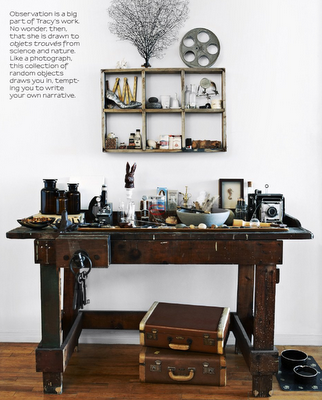 This table is like a little personal collection of curiosities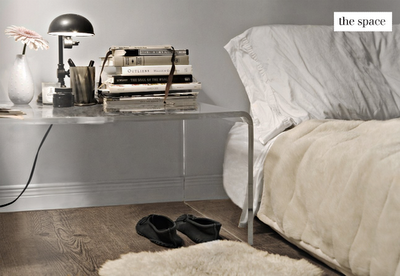 I'm still into the clear console tables - does anyone have one? How's it holding up?
Next, the home of a couple who are world travelers, yet proclaim themselves also to be homebodies. I can relate to this because I love traveling, but I also love coming back home.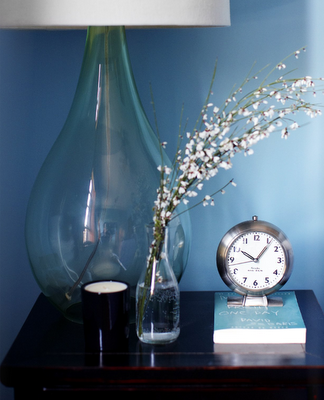 Under the classic alarm clock is one of the funniest books ever, "Me Talk Pretty One Day" by David Sedaris. If you haven't read it - do so...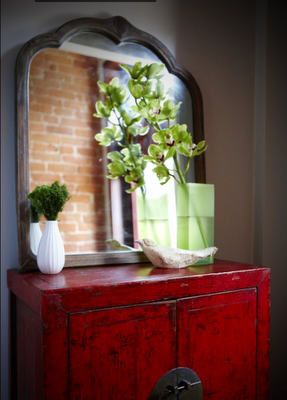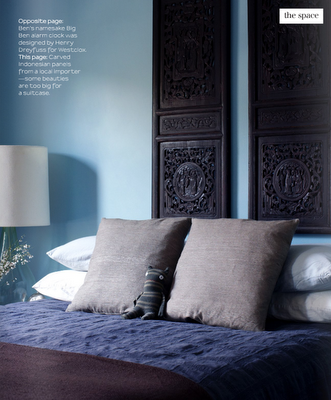 These panels from Indonesia were too big to get back home, so they bought similar ones they found imported to the states. I deal with this all the time. When I travel, I often just have a book bag, and sometimes shipping an item back home is more expensive from buying something similar already imported to the states...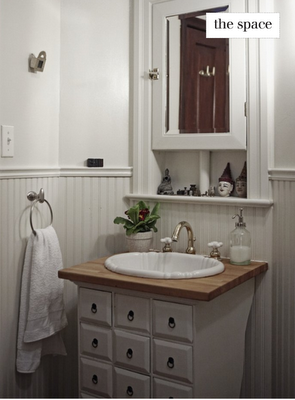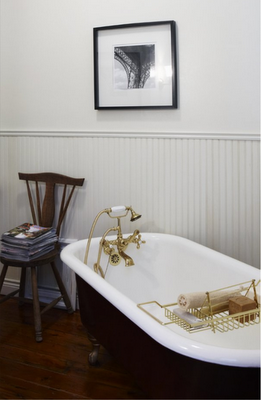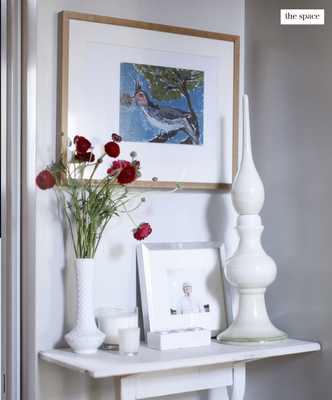 The painting is a child's work from Cambodia. They sell their art on the streets to pay for tuition.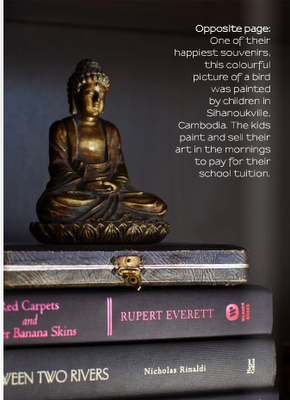 This gold Buddha is from Chiang Mai, Thailand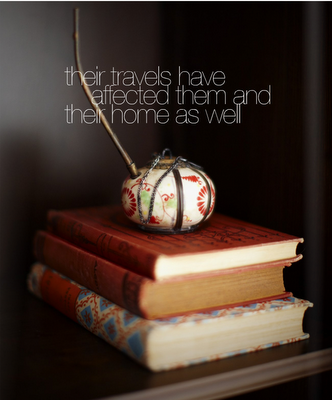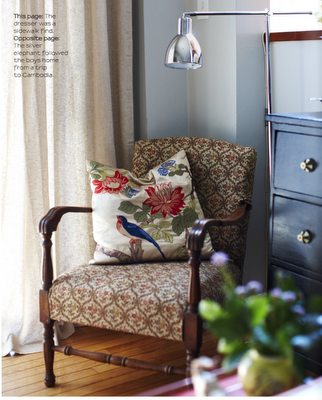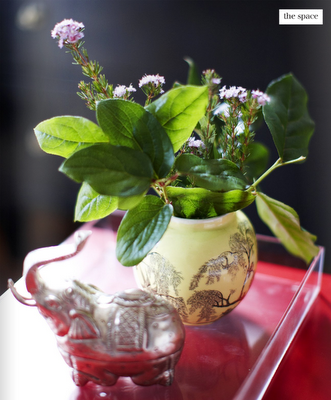 This silver elephant is from Cambodia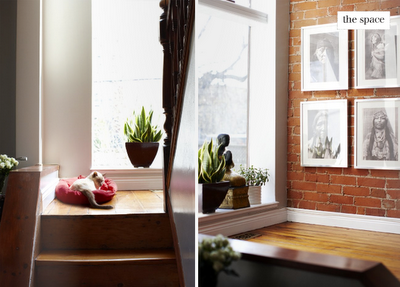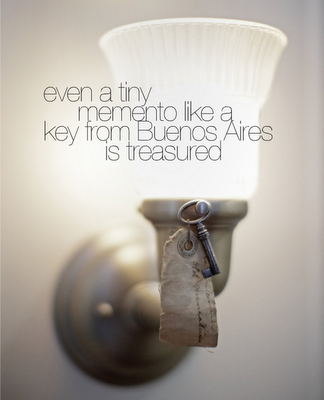 via Covet Garden