Just read my first full Magazine article in FRENCH, without too many difficulties. Of course it was about fashion, it took me AGES but i read 4 whole pages about the Dior S/S show, with just a little help. To date its the longest single piece of text that ive read in French in one go! very proud moment :)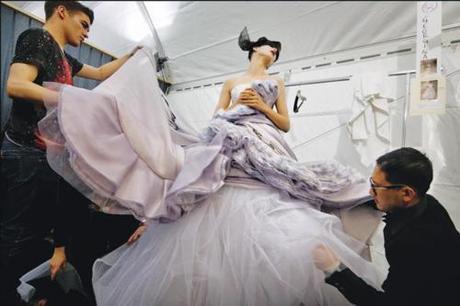 The article in Le Figaro Magazine sets the scenes of a buisy beehive of workers at the House of Dior. All of the Haute couture workers stressing and busying away 24 hrs per day and still running late on the schedule.
The Article is then followed up by a short interview with the man himself; John Galliano who talks us through the motions of what inspired this collection, and how he manages to stay calm and focused amongst the chaos.
Inspiration: Diors "new look" & illustrations by René Gruau.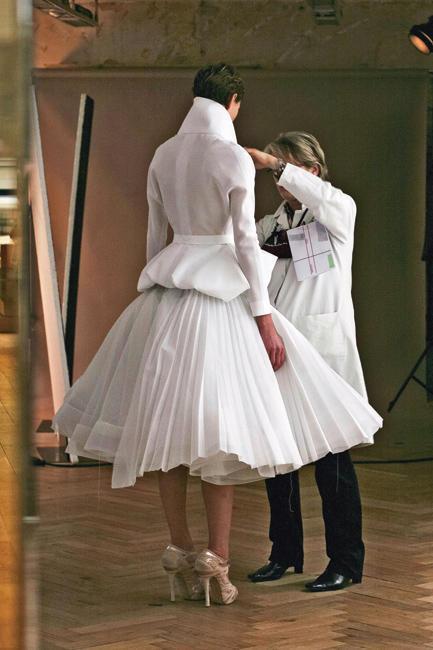 Oh how the fire in my belly is starting up again, reading about embroidery, fabric, toiles, fashion sketches, late nights, stress, shows, models and retouches. I would give anything to get a chance to work in that environment, to learn how to keep my cool in a storm and to embrace the intoxicating atmosphere that is the fashion industry and of-course to see all my dreams and designs form infront of me, made by the best craftsmen in the business.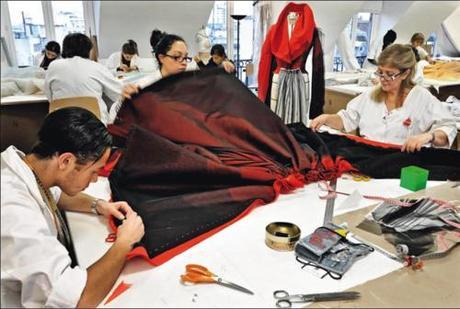 If you can read french, or know how to work the google translation tool, read the "DIOR 48 heures chronos" article in full.
xoxo LLM