ChristianNews
2 Chainz has turned his 'Pink Trap House' into a 'Trap Wonderland' for the holiday season.
The Atlanta rapper says the house is special to him and he wanted to share it with the community.
 "It's been a staple for me, almost like a good luck charm, so I wanted to rebirth it around the holidays and use some of the contributions we get here to give back to the community," said 2Chainz.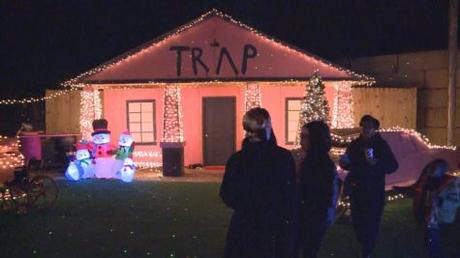 There are activities for kids, bright lights, a tree, and plenty of music.
'Trap Wonderland' is a place for the entire family.
"I have a family, this is family time, we should show togetherness," said 2Chainz.
Check out 'Tripping With My BFF' visit to 'Trap Wonderland'