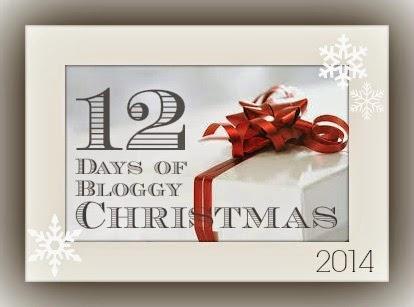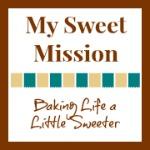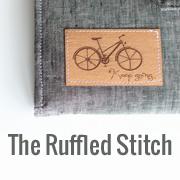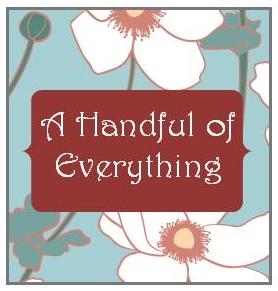 I am so 

excited

 for A Handful of Everything's 2nd Annual - 12 Days of Bloggy Christmas

!

 

This fun and festive event

 runs from 

December 1st through the 12th

, andwraps up with

 t

he Baker's Dozen Christmas Cookie Exchange 

Link Party 

on 

Saturday, December 13th

! So, make sure to stop by every day to see what 

delightful

 Christmas posts 

we're creating just for you! And 

y

ou'll defi

nitely 

want t

o come 

link up ALL your Christmas Cookie posts on December 13

th

!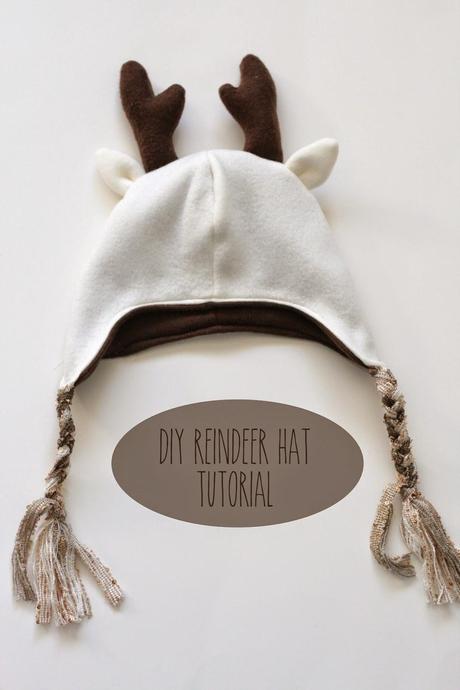 by Darcy @ The Ruffled Stitch.


With winter here I was on the look out for a warm hat for Kina. I love the animal hats and was going to buy one off Etsy, but then I decided I could make one! I couldn't resist making a reindeer one for the holidays!  Here is what I did so you can make one too!


What you will need: 1/2 yard of interior fleece and exterior fleece Yarn or what I got was this fun sparkly yarn stuff called Sashay Boho Antler and Ear pattern from The Ruffled Stitch Poly-fil Joyful Baby Hat pattern 
For the actual hat I followed the Joyful Baby Hat tutorial found here. The hat itself is for a 0-3 month which was perfect for me, but she explains how to make it bigger if you are wanting a bigger size. After getting the basic's down I strayed from the tutorial to create the ears antler and the braids. You can print out the antler and ear pattern by clicking on the image at the very bottom of the post.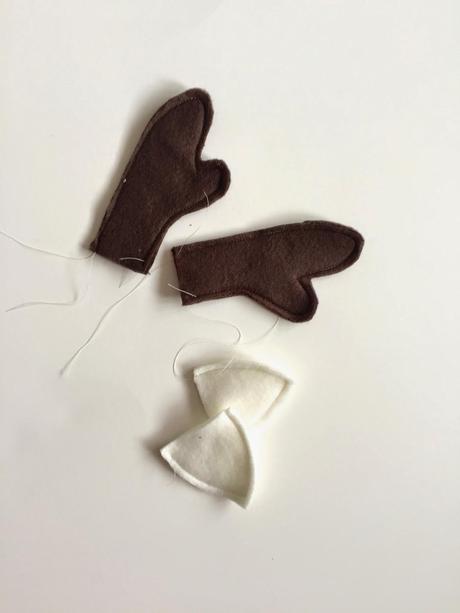 First sew the antlers and ears right sides together.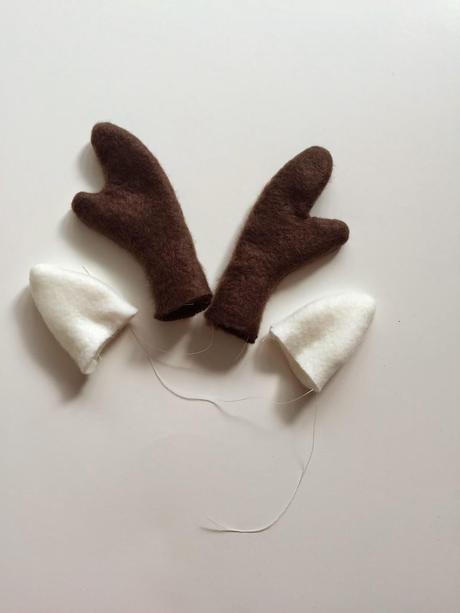 Then flip inside out...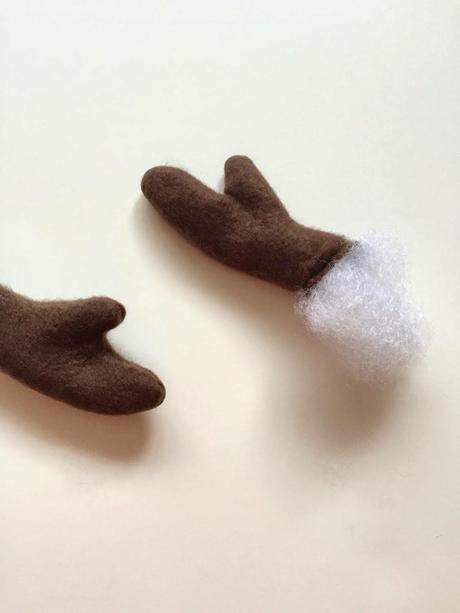 And stuff with poly-fil.
Then follow the Joyful baby hat pattern up until step 7. This is where I put the ears and antlers in. I placed the antlers about 1" away from the center seam with the tips pointing toward the middle of the front piece. Then follow immediately with the ears, right side facing the right side of the front. (I bent the ears in half, then turned the edges out before placing.) Pin in place and pin the rest of the hat in place before sewing the opening shut.  Precede with steps 9-11.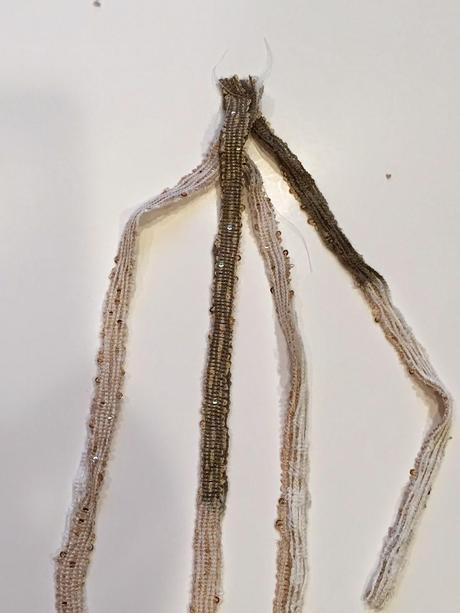 Before you move to step 12, you are going to want to make your braids. Since I used the Sashay boho for my braids I only used 4 strands. If you use yarn, you may want to use more strands to make it thicker. I initially tried 6 strands with the Sashay but it was way to thick since they are already thicker than normal yarn. 
I cut 4 strands measuring 12" long (do this a second time for the second braid), then sewed them together on the top. Then I began to braid. I put the center 2 strands together so I was only braiding with 3 like you would normally braid. The 4th strand was just to make it thicker. So if you use yarn and use more strands, just put the extra ones together so you only have 3 to braid with. I braided 4 1/2" before stopping and sewing the strands in place again. I then cut another strand that was 9 1/2" long and tied it around the bottom of the braid where I sewed. Then trim all the remaining strands so they are even.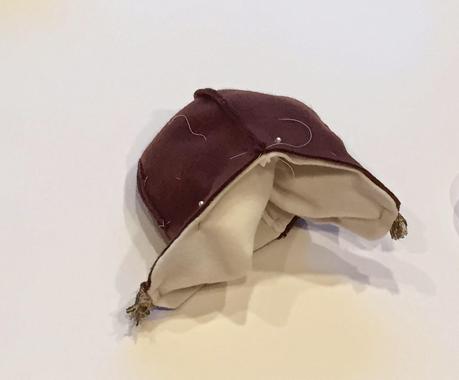 Now onto step 12, insert the braids in-between the interior and exterior ear piece and pin in place. Then follow the rest of the steps!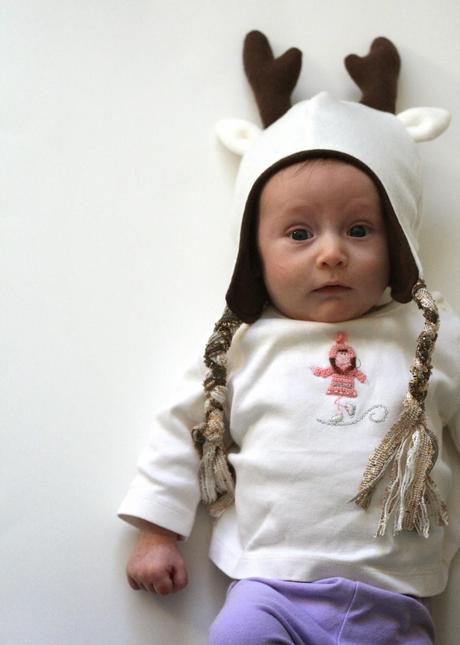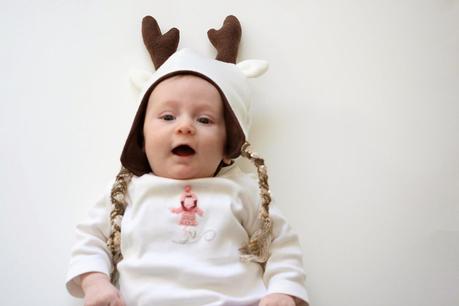 As you can see Kina is rather excited about her new hat! I can't help myself but take pictures of her when she is in this hat, she is the cutest reindeer ever ;)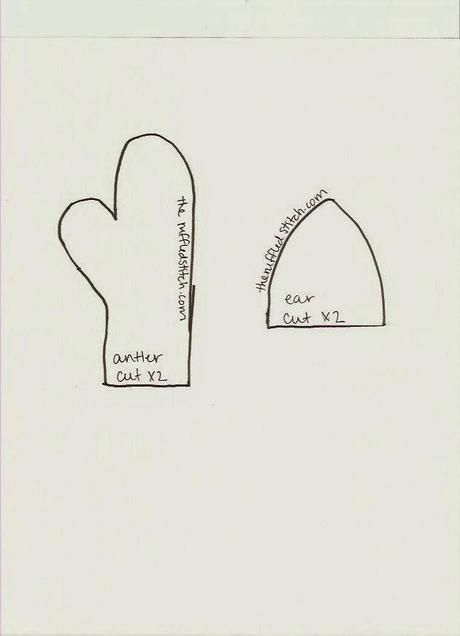 If you loved this post be sure to stop by The Ruffled Stitch and show Darcy some Social Love!
Follow A Handful of Everything's board Baker's Dozen Christmas Cookie Exchange 2014 on Pinterest.
Follow A Handful of Everything's board Bloggy Christmas 2014 on Pinterest.