Nostalgic San Diego Comic-Con Photos from the 1970s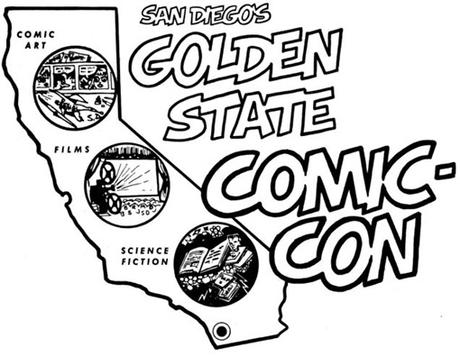 The first comic book convention to take place in San Diego was a small affair. The three day convention, Golden State Comic Con was founded by Shel Dorf, Richard Alf, Ken Krueger, Mike Towry, and Greg Bear and organized by Dorf, drew in 300 people in August 1970. Over time, it grew in both attendance and notoriety. By 1980, attendance was up to 6,000 fans, a number that hit 31,000 in 1994, 95,000 in 2004, and well over 131,000 in 2013. The convention that once began as a place for fans, dealers, and pros to get together and share their love for the medium has ballooned into a full scale multi-media gathering.Sometimes it's hard to remember the humble and more intimate beginnings of such a large-scale gathering, but these photos from 1973-1975 will show you the difference between then and now. Let us know what you think in the comments section. 1973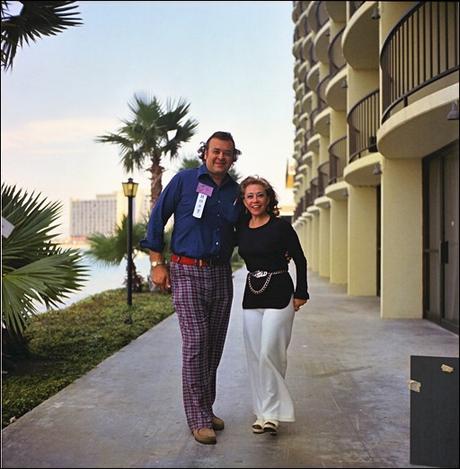 Shel Dorf & June Foray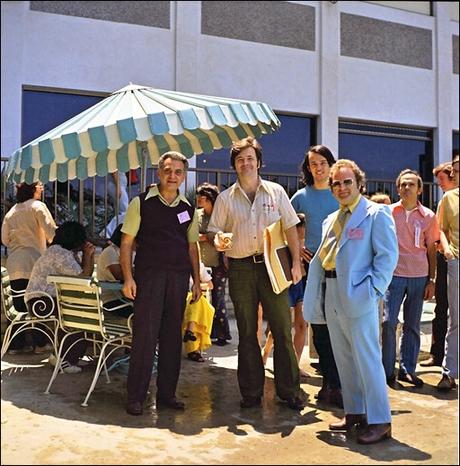 David Cody Weiss (far left, background), Jack Kirby, Neal Adams, Mike Friedrich, Bernie Lansky, Ed Nizyborski, ?, Bill Lund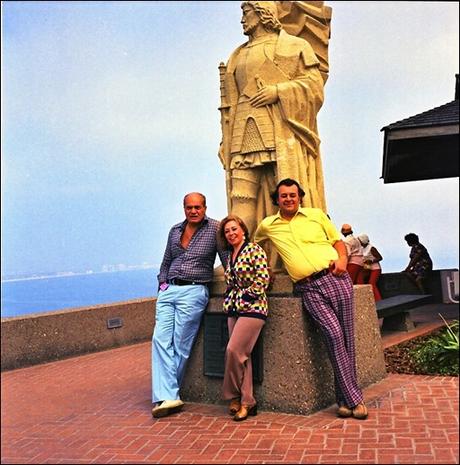 Carmine Infantino (left), June Foray, and Shel Dorf at Cabrillo National Monument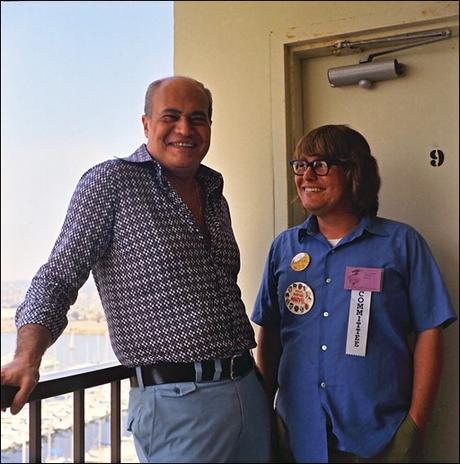 Carmine Infantino (left), Richard Butner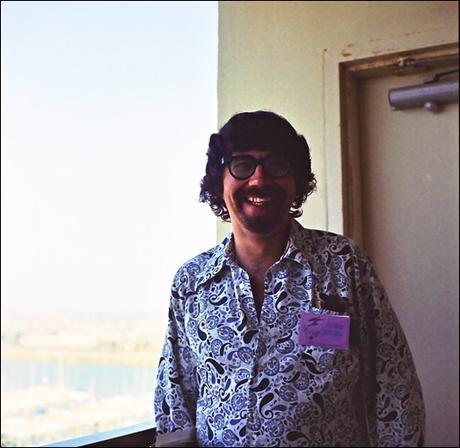 Mike Royer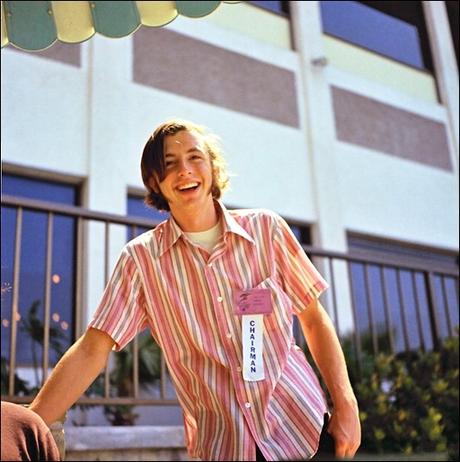 Steve Schanes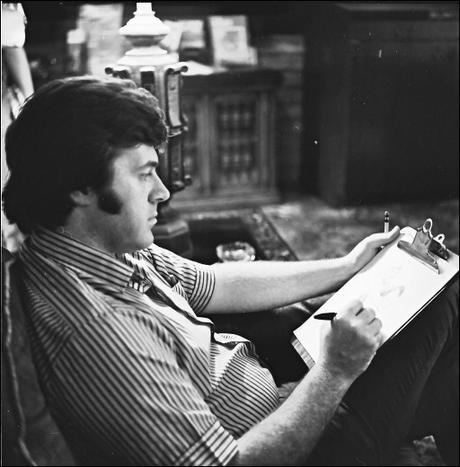 Neal Adams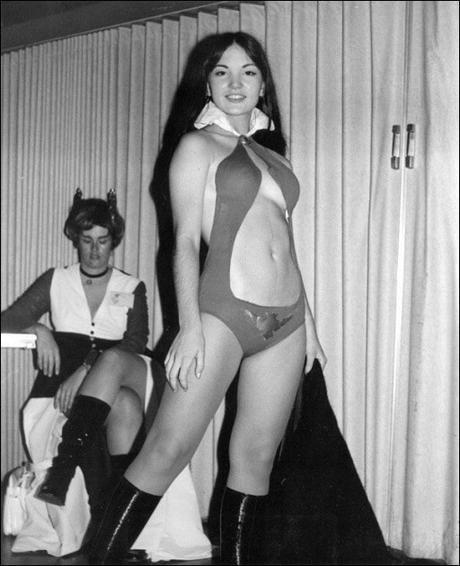 Brinke Stevens as Vampirella 1974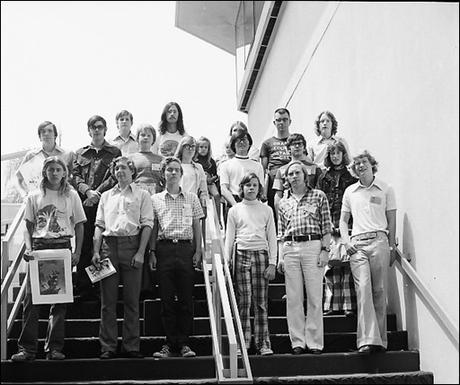 The first meeting of F.O.O.M. (Friends Of Ol' Marvel) with Roy Thomas (front, 2nd from right), Dan Whitworth (front, 3rd from left), John McGeehan (3rd row back, behind Roy)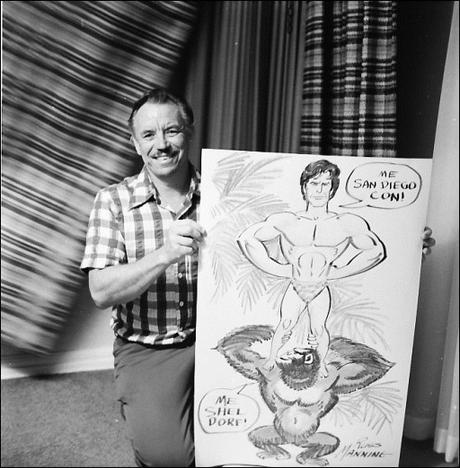 Russ Manning (with drawing of Tarzan)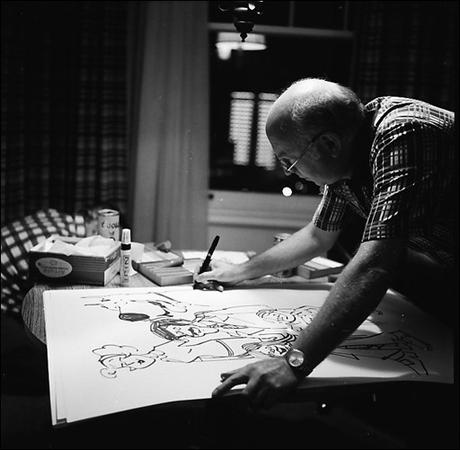 Brad Anderson (with drawing of Marmaduke)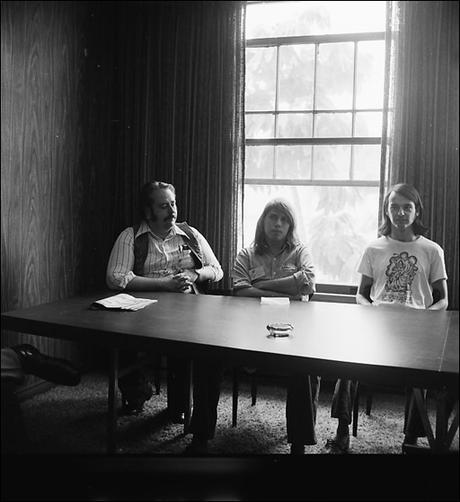 Star*Reach Panel – From left, Jim Harmon, Frank Brunner, and Mike Friedrich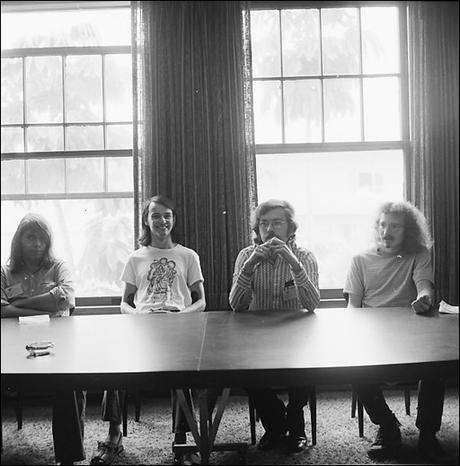 Star*Reach Panel – From left, Frank Brunner, Mike Friedrich, Don Glut, and Tom Orzechowski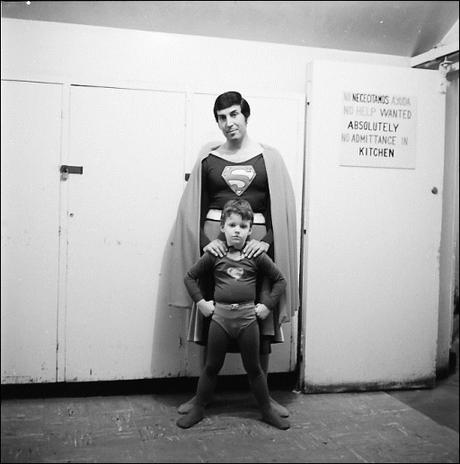 Don Newton and son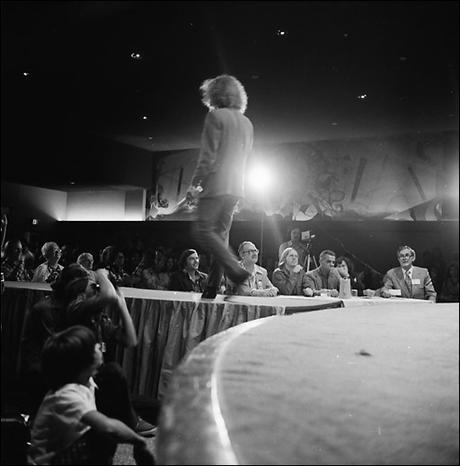 Masquerade – Roger Freedman as M.C. (standing); seated in front, from Roger's right, Forrest Ackerman, Roy Thomas, Jack Kirby, Bjo Trimble (behind Kirby), and Kirk Alyn; on the left, the white-haired woman looking up at Roger is Forrest's wife, Wendayne Ackerman. Walter Koenig is directly below the MC.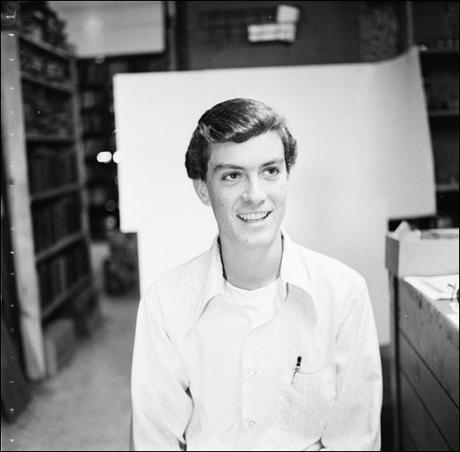 Dave Stevens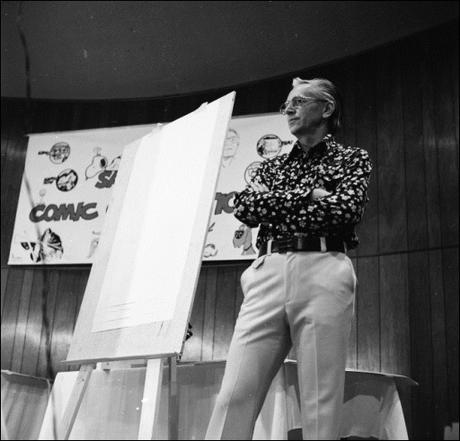 Charles Schulz 1975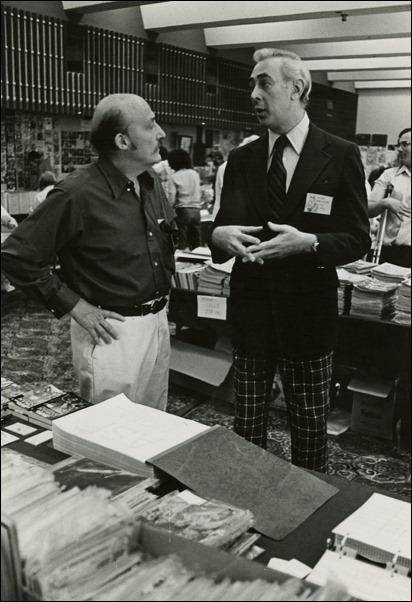 Will Eisner & Gil Kane at Comic-Con's Dealers Room at the El Cortez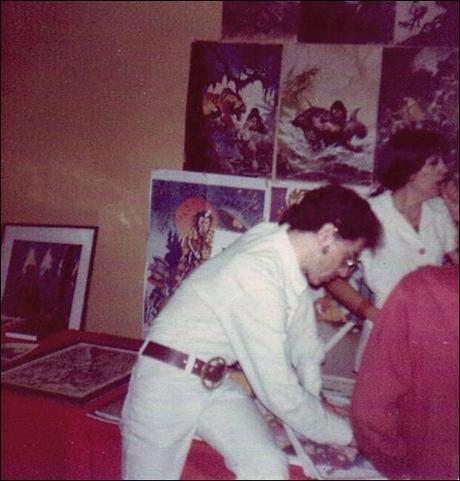 Jim Steranko promoting his graphic novel – Chandler (via)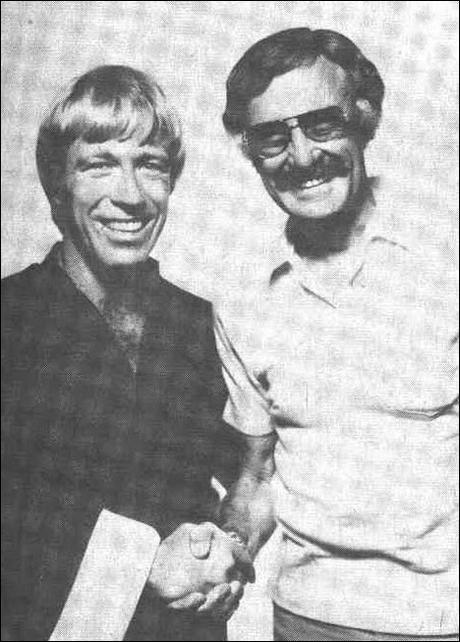 Chuck Norris & Stan Lee (via)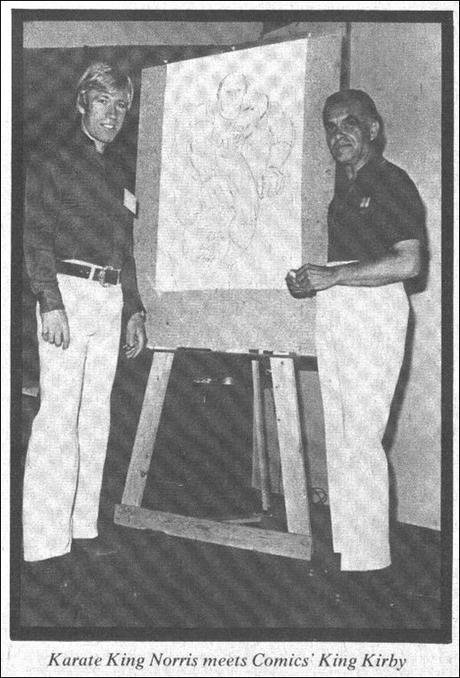 Chuck Norris & Jack Kirby (via)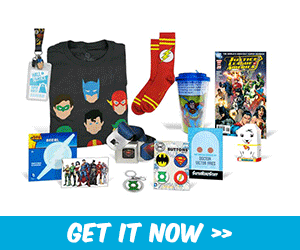 The many of the above photos are from Comic-Convention Memories. If you have any nostalgic photos or info from any San Diego Comic Con events from the past, please visit their site.