Valentine's Day is just around the corner, any plans? Well, if you ask me, I don't have any concrete plans yet. Unfortunately for this year, V-day falls this Tuesday and that's obviously a work day. My friends and I usually spends that day together but the three of us don't have the same schedule anymore. I'm not sure what's gonna happen that day so I'm making my schedule open for any change in case my crush invites me for a date (haha, assuming I know).
So if you don't have a date like me (which assuming my crush don't have the guts to ask me out, haha), then don't worry 'coz we're not going to be totally alone on that "dreadful" day. I've compiled the best new released romantic books (so far) below.
We're still in the month of February but there's already a massive collection of books published this year. I've scoured the romance section in Amazon and picked out the best books perfect this Valentine's Day which I'm sure will help you get in the mood for that day. And btw, I've minimized the erotic reads. You can thank me later. (Ordered based on the date they were published)
1. Full Package by Lauren Blakely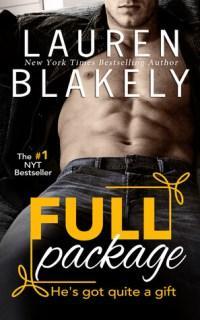 Published: January 9, 2017
Goodreads
Amazon
Full Package is another hot and hilarious new romance that you will absolutely love. Dr. Chase is a handsome, charming and oh so sexy who finds himself without a place to live. Because of the offer from his long time friend Josie, he move in with her as her new roommate. But soon enough, he finds out that being around her in such close proximity proves to be more difficult than he's imagined.
2. Worth the Wait by Claudia Connor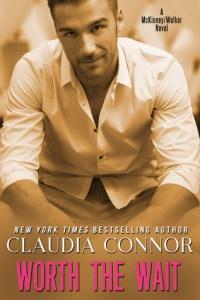 Published: January 10, 2017
Goodreads
Amazon
If you're a fan of emotional second chance stories, this one is definitely a great choice. There's so many feels – deep pain and heartbreak, and yet such tender passion and beautiful healing. If you're up for a crying feast this Valentine's Day, this one is it!
3. Egomaniac by Vi Keeland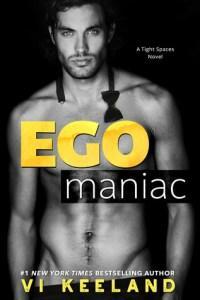 Published: January 16, 2017
Goodreads
Amazon
It's another hot romance in this list but I can't help it. The sypnosis and the reviews sounds so good to be true. And how could you believe the almost 8k reviews on Goodreads considering it's not yet 1 month since this book was out!
This story started after Drew came back two weeks after his office was renovated. And when he comes back, he finds in his office a redhead beauty who tells him the office space was hers. And yep, I'll gonna leave the next scene for you to guess *wink.
4. Stay by A.L. Jackson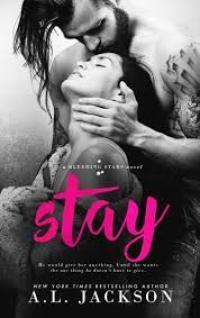 Published: January 23, 2017
Goodreads
Amazon
Stay is a stand-alone novel. It's a story of two broken souls. One happy go lucky, one introverted, both living but not really living. When these two meet, it's as if the universe finally aligns. But while one thinks of the possibilities, the other doesn't believe himself worthy. Yep, it's angsty times three.
5. Falling Fast by Kaylea Cross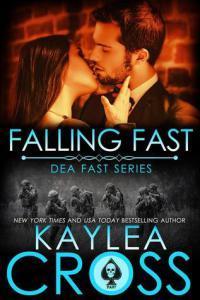 Published: January 24, 2017
Goodreads
Amazon
Special Agent Jamie who tried to ignore the explosive chemistry he has with Charlie. Not simply because she's his best friend's sister, but because with her, he wants all or nothing.
Falling Fast is a fantastic action romance story that will absolutely leave you wanting for more.
6. A Day and Forever by Mia Madison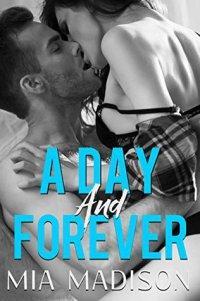 Published: January 28, 2017
Goodreads
Amazon
Almost all new released romances this year are steamy and this one isn't an exception. I don't usually read a story wherein the older guy falls in love with a younger girl, but I just can't ignore this one.
Kate goes to a bar far away from home and hook up with a stranger that she thought will never see again to get her first experience before heading off to college. But what will she do next if that stranger is her dad's good friend and is staying in their house for awhile to recover from his divorce?
7. Bet me by Lila Monroe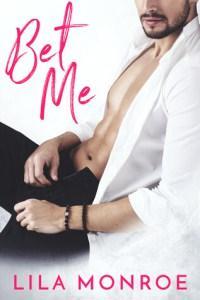 Published:  January 29, 2017
Goodreads
Amazon
This one is absolutely my most anticipated in the list. Bet Me was a cute and funny viral story gone wrong for the heroine Lizzie. And because of the bet, she got guys lining up to sweep her off her feet. Promise, this one is hilariously romantic.
8. It Started With a Kiss by Marina Adair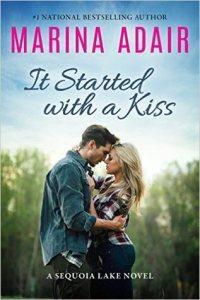 Published: January 31, 2017
Goodreads
Amazon
If you love stories with angst, this one will definitely give you some. This book tackles real life struggles that we can relate to. Ty goes back home to help his aging parents with their company but it also means having to visit emotional struggles he's been avoiding since the loss of his brother. And it will take a free spirited girl to help him overcome his past, along with understanding his parents and finally able to love fully.
9. Just Say Yes by Rosalind James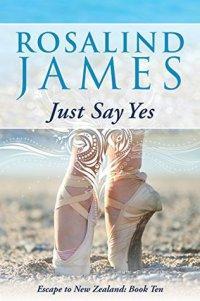 Published: January 31, 2017
Goodreads
Amazon
Just Say Yes is a heartfelt standalone rugby romance. Chloe is a single mom teaching ballet and doing her best to raise her young son. Kevin is an All Black rugby player who is the caregiver of his family, moving a bunch of his siblings into the home he purchased. Unfortunately for Chloe, she is renting the extra apartment that he needs for his brother's young family. So he got no choice but to evict her. What's going to happen next really excites me.
10. The Failing Hours by Sara Ney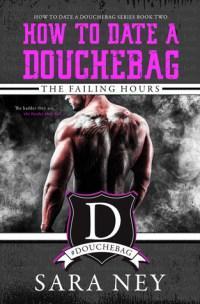 Published: January 31, 2017
Goodreads
Amazon
I dunno, but I always like stories with a j*rk d*chbag hero, their transformation when they fall in love is just so satisfying to read.
This is the second book of the How to Date a D*chbag series but can be read as a standalone.
11. Crown of Lies by Pepper Winters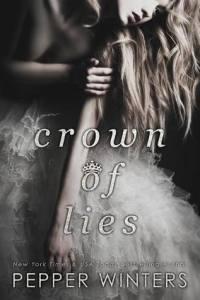 Published: January 31, 2017
Goodreads
Amazon
Crown of Lies is a gripping, alluring, mysterious, filled with twists and turns, suspense, intrigued and steam. I've read on some of the reviews that this story contains cliff hanger ending but they'll tell you it's all worth it. Besides, the next book will be published on the 28th. If you want an exciting and different V-day, then this one is absolutely a great choice to read.
12. Delivery Girl by Lily Kate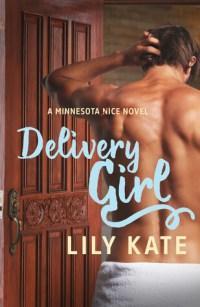 Released Day: February 1, 2017
Gooreads
Amazon
Delivery Girl is a fun, sexy romcom that's light on the drama but filled with a lot of heart and characters that you'll laugh with (special mention the heroine's dad), and at all while falling in love with them.
13. Anything You Can Do by R.S. Grey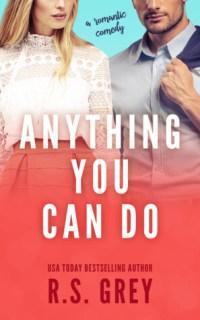 Released Day: February 2, 2017
Goodreads
Amazon
I'm a sucker for enemies turned lovers story, but that isn't just my reason why this story is in my list. The almost perfect rating in Amazon and Goodreads convinced me. Plus, it's a romcom baby!
14. Rock Me by Vivian Wood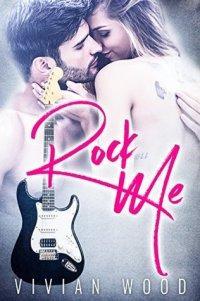 Published: February 3, 2017
Goodreads
Amazon
Rock Me is a spicy romantic story that takes you into world of Rock Stars. Rhys is a bad boy rockstar who needs a better image for him and his band to the media and fans. That's when he gets the idea of paying a girl to pose as his fake girlfriend and lie to the media and paparazzi.
I like bad boy rockstar romances and this one sounds like a really great read.
15. Only One You by Tia Lewis and Penelope Marshall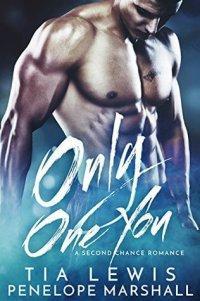 Published: February 4, 2017
Goodreads
Amazon
Amanda returns to her hometown, after receiving a phone call from her best friend. There were more surprises for her and that includes meeting again her first love Dawson.
I'm not usually a fan of a second-chance romance but it's intriguing to find out what Dawson will do to claim Amanda back after pushing her away to follow her dreams.
16. Trigger by L.P. Dover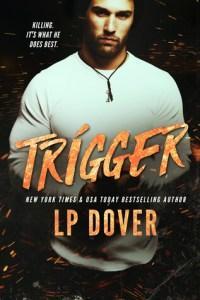 Published: February 7, 2017
Goodreads
Amazon
Trigger is a high tension suspenseful romance story. Preston Hale disappeared 8 years ago after his mother and sister were murdered. Finding the killer has become the sole focus of his existence until Emma Turner came back to his life, the only link to his past. She triggers different emotion inside him, something he hadn't ever felt. It's not to kill, but a need to CLAIM.
17. Grievous by J.M. Darhower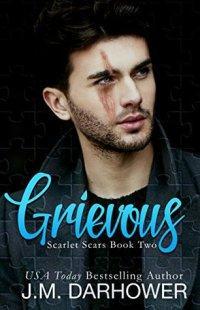 Published: February 6, 2017
Goodreads
Amazon
Morgan is determined to reclaim the life that had been stolen from her, and she puts her trust in the last person she ever expected to: the notorious they call Scar. He's ready to do anything for this woman who makes him feel so much and he will do anything to help her. Morgan realizes that he's far from being the monster everyone thinks he is.
You need to read the first installment, Menace, in order to understand the story.
18. Fake Fiancée by Ilsa Madden-Mills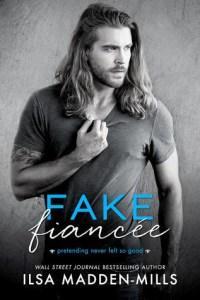 Released Day: February 6, 2017
Goodreads
Amazon
I have to say that the idea of this story is quite cliche. I don't usually like pretend romances but dang! The sypnosis itself won me over and when I read the reviews. Dang girl! It just released 2 days ago but the massive feedbacks are so overwhelming.
Enjoy reading and Happy Valentine's Day!