Nothing quite like starting out the morning news cycle with a couple of mass shootings.
The first represents another failure of civilization, another horrific, epic gun culture failure in the U.S.
The second represents the same; our gun violence bleeds over the border.  Odds are high that the gun or guns used in the Canadian shooting originated in the U.S., just like so many of the firearms in Mexico come from U.S. manufacturers and originally, U.S. buyers (if only temporary, transitional owners).
We can have civilization, or we can be gun culture barbarians who place too little value on life and too much value on stupidly owning and using weapons readily which equates to barbarism.  We have a clear choice, one which is in our faces with every gun violence news headline: choose between peace and safety FOR EVERYONE, or violence, erratic random danger and conflict with innocent victims.
We have to choose between laws and law enforcement, and gun happy pseudo-liberty screeching vigilantism.
Here are two of the initial news releases; as there are more details, I will post them here in updates.
From

MSNBC.com

:
17 hurt, four critical, in Alabama bar shooting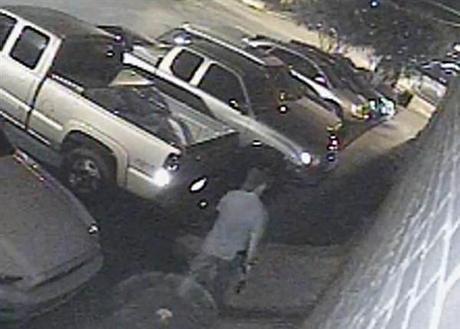 A man who allegedly opened fire outside a crowded bar walks in downtown Tuscaloosa, Alabama, Tuesday morning. Tuscaloosa police say 17 people were wounded when a gunman opened fire outside a crowded bar in downtown Tuscaloosa.
Visit NBCNews.com for breaking news, world news, and news about the economyBy NBC News staff and affiliatesSeventeen people were injured, four of them critically, in a shooting at a bar in Tuscaloosa, Alabama, early Tuesday, police said. A report in the Tuscaloosa News quoted Sgt. Brent Blankley, with the Tuscaloosa Police, as saying the shooting happened around 12:30 a.m. Tuesday at Copper Top bar in the city's Temerson Square. Mary Wyatt, spokesperson for the DCH Regional Medical Center in Tuscaloosa, told NBC News affiliate WAFF that 17 people were injured and admitted to the hospital overnight, four of whom were admitted to critical care. The station said the shooter was still on the loose. The police department issued a security camera image of a wanted suspect via its Twitter feed, which showed a man seen from the back as he walks down a sidewalk with what appears to be a gun in one hand. read the rest of the story here From

the Globe and Mail

:

Toronto Police chief calls shootings that killed two, injured 21 worst in city's history

Carys Mills and Kim Mackrael

The Globe and Mail

Published Tuesday, Jul. 17 2012, 12:07 AM EDT

Last updated Tuesday, Jul. 17 2012, 11:34 AM EDT

A neighbourhood barbecue in east-end Toronto turned deadly after a crowd of strangers showed up, sparking an altercation leading to gunfire that killed two and left 21 injured. The victims, who were not immediately identified, were described by police as a 14-year-old girl and a 23-year-old man. Both were pronounced dead at the scene. Police Chief Bill Blair deplored the incident as the worst in the city's history.

Barbecue organizer Shannon Longshaw, 28, said she didn't know the man who was killed. The girl was not from the area. "By the time I got to the park, they had her in their hands and they put her on the stretcher and started pumping her chest," she said Tuesday morning. "I dropped to my knees and started to break. I swear to god. I dropped to my knees and said, 'God, don't let this little girl die. She could be my daughter, please.' That was it." The wounded ranged from a 22-month-old infant, who is expected to survive, to a 33-year-old. One person is in surgery, and others have been treated and released. "This is an area of the city that has never experienced this level of violence before," Chief Blair told reporters. "Forty-three division is one of the largest divisions in the city, and so far this year they've had six shooting occurrences. In one single evening, to have two people lose their lives, 19 innocent people cut down by gunfire, it's a very shocking incident." read the rest of the story

here

Every person who carries a gun, who owns one or more firearms, believes they NEED to do so, has some lame justification other than law enforcement or some similar profession where it is a necessity and requirement of the task. 

I have no argument with hunters, so long as they are safe and respect private property - but too many are not, particularly when it comes to alcohol consumption, and to knowing where the projectiles they fire could go or the distance they could travel. 

Deadly force should not be strapped to anyone's hip without good reason; it is an exposure without justification for the risk.  We are not safer because of more people being armed; we are LESS safe.  This is true for the lawful owner as well as the unlawful; if it were not so, then only the unlawful would be having the accidents and deliberate shootings that kill so many children, or that result in so many impulsive suicides, or that are involved in multiple per week murder suicides. Fewer firearms equates to less violence; more firearms equates to more violence.  It is that simple.  We have a clear choice violence or not violence.  Violence like the above is a clear demonstration of the gun culture failure in a civilized society.  Our gun culture is like a disease, it kills, it maims, it destroys, and it appears to be contagious as well.