Just for fun, David's been doing a little bit of stock-taking along the route of his London Walks…
Adam recently ran my "quantification piece" here on
The Daily Constitutional
, on the
"What will I see on the Kensington walk?" question.
The one where I enumerate all the stuff that gets pointed out. A scorecard of the "visuals" on that walk.
Came to 180 "items." And those are just the items your eyes glom on to. The "hard sightings."
Didn't even touch on
the cornucopia of things you see in your mind's eye
.
Anyway, the scorecard came to 180 hard sightings. That's like going bird watching for two hours and seeing 180 of the flitting little fellows on the wing or in some melodious plot of beechen green.
Which, on a two hour walking tour, must be pushing toward sensory (optical nerve) overload. If you think about it.
Wanted to see how my
Hampstead walk
compared in that numbers game.
156.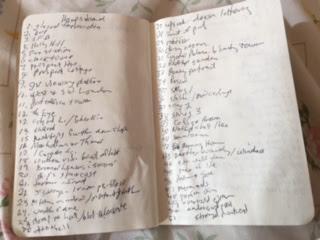 So, 24 fewer "visuals" in Hampstead.
Important to remember, though, that it's not a game, not a "points contest."
These are both great walks and there's a great deal to "see" on both of them.
And those "visuals" are just the surface of the matter.
You want to get into the "full on" region of a great walking tour you gotta pair those visuals with what Gauguin said,
"I shut my eyes in order to see."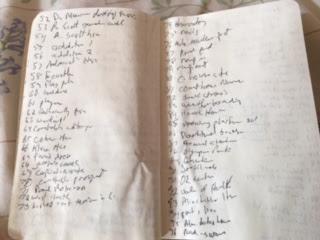 That's the mind's eye stuff, the pictures the guide's painting with his words.
It's a strait jacket – or, better, a blindfold – that "what will I see on this walk?" question.
As Somerset Maugham put it when asked about the title of his novel
The Moon and Sixpence
– "if you look on the ground in search of a sixpence, you don't look up, and so miss the moon."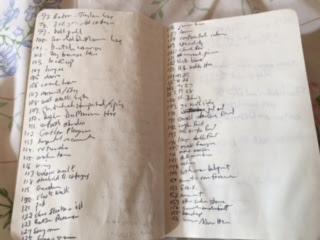 Join David in Hampstead on Sunday mornings – meet him at Hampstead Underground station at 10a.m
Further Hampstead Reading on the Daily Constitutional:
George DuMaurier in Hampstead
The Geology of Hampstead
A 15-Second Hampstead Preview Film!
A Hampstead Photoblog
***
On Tuesdays our blog posts support the charity Missing People

Thousands of people in the UK are searching for a missing loved one. Missing People is a lifeline when someone disappears.
 Support Missing People at www.missingpeople.org.uk
A London Walk costs £10 – £8 concession. To join a London Walk, simply meet your guide at the designated tube station at the appointed time. Details of all London Walks can be found at
www.walks.com
.